"710" seed bank
Based in the UK, 710 Genetics is a relatively new 'boutique' seed bank who have made it their mission to source exclusive and popular cannabis strains from the best of US and EU breeders alike.
They provide some seriously desirable rare marijuana strains, classic hybrids and feminized cannabis seeds which, happily for our customers, are available to buy from SeedSupreme Seed Bank. Favorites include the Somango and G13 Hashplant strains, which have gained great reputations with home growers.
Origins
Though technically a newcomer to the scene, 710 Genetics has been researching and developing exquisite cannabis strains from their own pool of genetics for more than two decades.
They're a seed bank who prizes premium quality as a cornerstone of their success, and each and every strain (exclusive or otherwise) to have come out of this seed bank's elaborate breeding projects is considered a masterpiece of modern marijuana engineering.
If you're on the lookout for something completely original, 710 Genetics has you covered.
Brand Evolution
A Cannabis Seed Boutique
710 Genetics is one of comparatively few seed banks to demonstrate a total commitment to the refinement and expansion of their own gene pool. Rather than simply cross-breeding a bunch of random strains from elsewhere, it's all handled in-house to ensure consistent quality and performance.
These breeders have successfully built a seed collection which features an array of all-time favorites, positioned alongside several new and exclusive strains you won't find elsewhere. They've also recently come up with a dedicated category of 'Lemon' seeds, which focus heavily on fresh and invigorating fragrance and flavor.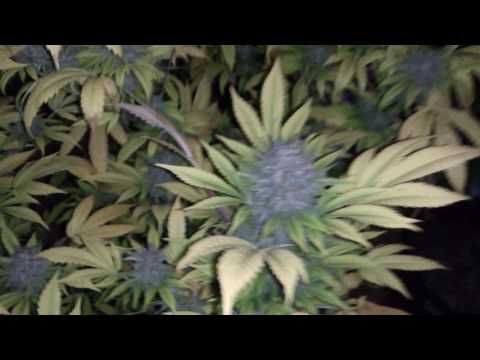 "We are a boutique UK seedbank offering both rare and popular seeds from around the world. Our breeders have been working with the finest strains for over 20 years and our gene pool is second to none, ensuring the stability of our strains and preservation of the finest genetics." - (710 Genetics)
Flying the Flag for the UK
710 Genetics is one of just a handful of seed producers to focus heavily on the UK market. Often overlooked by some of the biggest seed banks in the world, these breeders prioritize the enhancement and advancement of UK-born genetics.
Cannabis policy in the United Kingdom may have fallen dangerously behind the times, but 710 Genetics is on a mission to ensure British bud maintains its rightful place in the global spotlight
"With genetics that are a combination of the UK's finest crossed with strains from the US and Europe, 710 Genetics are flying the flag for Britain in the cannabis seed market. Our strains are reliable, flavoursome and most importantly of all, are cultivated with care by a team of breeders who are proud of their roots!" - (710 Genetics)
Essential Strains
Whether looking for something totally unique or you prefer to stick with the all-time classics, there really is something for everyone at 710 Genetics. That said, anyone with an eye for quality marijuana should definitely check out their innovative and exclusive 'Lemon' line, which guarantees the ultimate multi-sensory experience.
"We pride ourselves on the quality of our products and ensure all the seeds we sell are stable and the strain has been rigorously tested to ensure quality. We have a good range of Indica, Sativa or Auto flowering strains. Something for everyone from beginner to connoisseur." - (710 Genetics)
Here's a quick rundown of the top-selling 710 Genetics strains:
Lemon AID
Aptly titled, Lemon AID was the first strain engineered by 710 Genetics to prioritize CBD over THC. The result of which is an exceptionally enjoyable and highly therapeutic strain, which combines the genetics of Lemon Diesel with Super CBDx.
The fragrance and flavor profile characteristic of Lemon Diesel is pronounced to say the least, while the 15% (or higher) CBD content gets to work on a variety of ailments.
Lemon and Lime
Another strain that more than lives up to her name, Lemon and Lime packs a serious punch on the nose. Then again, you wouldn't expect anything less from a Sativa-heavy hybrid that combines the genetics of Sour Lemon OG and Lemon Diesel.
Along with an exceptionally sour-citrus fragrance, Lemon and Lime is a serious creeper that never fails to take the uninitiated by surprise. Expect an immediate cerebral uplift and a feeling of utter contentment, though coupled with inevitable dry-mouth due to her diesel lineage.
Lemon Pineapple
The result of several years of research and experimentation, Lemon Pineapple was created by combining Lemon Diesel and Pineapple genetics. The lemon fragrance and flavor is far more pronounced than the pineapple, with a notable hint of fresh green apple in the background.
Excellent as a wake and bake strain, Lemon Pineapple is energizing and uplifting without crossing the line and becoming uncontrollable. Though the high does tend to linger for hours on end, so be wary of this stuff near bedtime.
Lemonheadz
Anyone with a taste for UK Cheese should definitely check out Lemonheadz, which combines the genetics of Lemon Diesel and 710 Cheese.
It's almost impossible to accurately describe the fragrance and flavor profile, which is (of course) dominated by bewildering blasts of citrus fruits and ripe cheese. Another creeper from the 710 collection, Lemonheadz takes a while to get started, only to hit like a freight train when it does.
Majestic Lemon
The rate at which Majestic Lemon produces sticky resin as the flowers reach maturity really is a wonder to behold. With her almost pure Sativa genetics, Majestic Lemon is ideal for an energizing uplift at any time of day.
Majestic Lemon errs more to the sweet side of the spectrum than sour, with a fresh and invigorating fruity flavor you can't get enough of.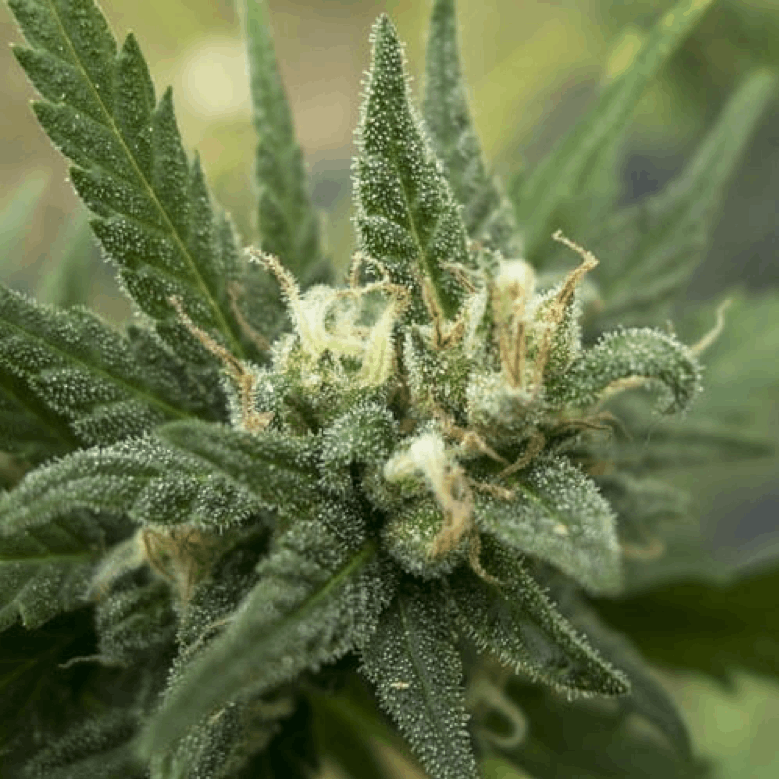 710 Cheese
Famous and infamous in equal measures, 710 Cheese continues to represent the ultimate crowd splitter. If you're the type of person who likes nothing more than funky and pungent Cheese with a stink that simply won't quit, this is the stuff for you.
Along with an intense fragrance and flavor that sticks around for hours, 710 Cheese is also known for delivering a beautifully balanced high that gets to work with just the right potency on body and mind.
Girl Scout Cookies
Let's face it - you have to have lived under a rock for a fair few years now not to have heard of Girl Scout Cookies.
With her relatively evenly balanced genetics, generous THC content and a fantastic flavor profile, Girl Scout Cookies has earned her place in commercial cannabis history books. She's also an extremely popular strain among therapeutic tokers, and (as an added bonus) is comparatively easy to grow indoors or out.