Alphakronik pride themselves on offering highly potent, au-naturel medical-grade marijuana seeds. Their parent plants are grown in soil using only organic nutrients and substrates and their seeds are produced the same way.
They have carved out their niche by producing genetics through strictly organic methods, utilising both male and female plants rather than techniques such as gender-reversal sprays, and use only the rarest and most trusted parental genetics available to produce their unique pot strains, of which SeedSupreme Seed Bank are thrilled to bring you a selection of their high-performing regular weed seeds.
Origins
Based in the Willamette Valley of Western Oregon, Alphakronik is an established seed producer with more than a decade of industry experience.
Committed to the research and development of new, exclusive and rare strains from only the highest quality genetics, Alphakronik has earned an unrivalled reputation for catering to the needs of even the most discerning growers.
Brand Evolution
Rare and Exceptional Genetics
One of the most renowned producers of top-shelf medical-grade cannabis seeds in the world, Alphakronik is an all-American seed bank with an enormous global following.
Operating in around 20 countries spanning seven continents, Alphakronik has built their reputation by prioritizing quality and innovation above everything else.
Working primarily with rare and potent parental genetics from local and international markets, these skilled American breeders have succeeded in creating an extensive range of unique strains of unparalleled potency and remarkable flavor.
Produced exclusively in organic soil with no synthetic components of products whatsoever, strains from these talented breeders pair timeless cultivation techniques with cutting-edge 21st century innovation.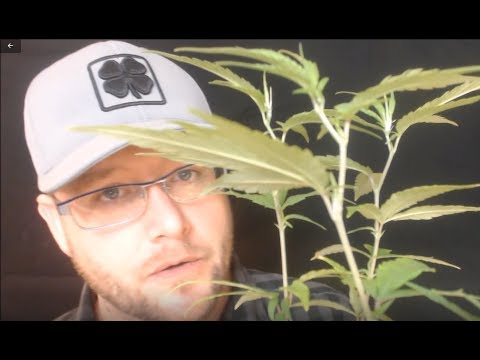 "Whether you are supplying your legal cannabis business or just growing for yourself in your own home, genetics are the most important factor in your grow, and Alphakronik Genes is there to help you produce the best quality Cannabis flower and extract you can. From Indica to Sativa, THC to CBD, we have something for every grower. Take a look, and we're sure you'll agree, there is no better breeding team in the cannabis industry." - (Alphakronik)
An Established Industry Pioneer
Across Alphakronik's extensive catalog of premium therapeutic strains, many specimens are rare or exclusive commodities. Catering to all tastes and preferences, Alphakronik's mighty seed collection features some of the highest THC strains alongside CBD-dominant hybrids, medical marijuana marvels and recreational ganja gems suitable for every toker - from seasoned daily user to first-time Phil.
When a bud breeder satisfies the discerning needs of the cannabis connoisseurs like this guys do, you know you're in for something special.
"Alphakronik Genes is dedicated to creating the highest quality, best tasting, most aromatic and potent Pre-Cannabis Hemp seed, clean and resilient clones and tissue cultures, potent and viable male pollen, and feminized seed offering in the cannabis industry. No other Bio Science team is able to offer the vast spectrum of Pre-Cannabis Hemp genetics that Alphakronik Genetics can, and we have the awards, history, provenance, and customer testimonials spanning over 12 years to prove it." - (Alphakronik)
Essential Strains
Getting a taste for what Alphakronik is all about is as easy as sampling just a handful of the brand's most epic and impressive outings to date. Of which, the following are considered no less than unmissable by cannabis connoisseurs worldwide:
The Claw
The very epitome of exclusivity in commercial cannabis circles, The Claw hit the market as a one-time release, never to be repeated. Engineered by combining the genetics of Morning Star with Sin City Kush, The Claw is a medical-grade strain with endless recreational and therapeutic applications.
Upon reaching maturity, The Claw's buds begin emitting the most fantastic floral fragrances with an unmistakable 'pop' of bubble gum in the background. Stakes and braces are pretty much essential, as the plants tend to grow relatively tall and are almost always top-heavy. Still, treat The Claw to the TLC she deserves and you'll be rewarded with epic amounts of fragrant and flavorful bud, which is just the thing for getting to work on everyday anxiety and depression.
Sin City Kush 2
With her particularly heavy Afghani genetics and a 75/25 Indica-Sativa split, Sin City Kush 2 delivers the kind of head-to-toe relaxation that edges on incapacitating. Engineered by combining the genetics of Las Vagus Purple Kush with Snowdawg BX and a male Sin City Kush plant, Sin City Kush 2 was an experimental strain that quickly gained superstar status among therapeutic tokers worldwide.
Exposed to ideal conditions, Sin City Kush 2 develops the most gorgeous purple and red hues as she reaches maturity, complemented by musky lavender-like fragrances for added appeal. Along with general physical relaxation, this exceptional hybrid strain is renowned for getting to work on insomnia, chronic pain and general muscle aches.
Gobbstopper
True to her name, Gobbstopper excels with her fabulously fruity fragrance and flavor profile. She also delivers the kind of dreamy relaxation that's enough to shut anyone up for the duration, though without becoming incapacitating.
The ultimate sweet and sour strain with plenty of fresh fruits and the right amount of dank, Gobbstopper plants are typically compact in size yet produce consistently generous yields. An initial spike in creativity quickly takes a backseat to feelings of floaty warmth and physical laziness, making Gobbstopper the perfect strain for a relaxing afternoon doing nothing at all.
Cronuts
True to her Girl Scout Cookies origins, Cronuts is no less than a decadent dessert masquerading as a kickass cannabis strain - though somehow, even sweeter and sexier than the original. Cronuts flowers in as little as six weeks, making her perfect for anyone with limited time (and space) available. Mature Cronuts plants produce pretty purple hues as they reach maturity, along with that quintessential baked-goods-like fragrance that's impossible to resist.
Among the medicinal marijuana masses, this strain has become a go-to for quick and long-lasting relief from most types of everyday aches and pains. She also makes light work of appetite issues, bringing on relentless waves of the munchies for the duration. On the recreational side of things, there's little better for simply relaxing and unwinding after a tough day.
Stephen Hawking Kush
A tribute to the late great man himself, Stephen Hawking Kush is the flagship offering in Alphakronik's growing CBD series. With a heavy 5:1 CBD to THC content, Stephen Hawking Kush is designed primarily with therapeutic applications in mind. This isn't the strain to turn to if looking to get high, but is nonetheless a global superstar in medical markets.
Along with getting to work on a variety of acute and chronic conditions, Stephen Hawking Kush also has a beautiful berry flavor with lashings of sweet cherries in the background. Growing this CBD-heavy marvel is also relatively simple, though you'll need a space with plenty of vertical headroom as the plants tend to reach towering heights come maturity.
Heisenberg Kush
Also named after a renowned scientist though with more of a focus on recreational use, Heisenberg Kush has a much more generous THC content of approximately 17%. This stellar specimen was created by combining the genetics of SC Blue Dream with Sin City Kush, resulting in a Sativa-dominant hybrid that's guaranteed to open your mind.
Despite being a Sativa-heavy strain, Heisenberg Kush boasts an impressively brief flowering time of just six weeks on average. After which, you'll be treated to an impressive visual showcase of purple and blue hues all over the place, punctuated by dense and sticky buds with a glorious coating of sticky trichomes.