A renowned and celebrated seed producer with heavy emphasis on rapid results, Auto Seeds is the market's leading name in the development of fast-flowering autos for recreational and medicinal users. Boasting an extensive catalog of THC and CBD-dominant specimens, Auto Seeds is on a mission to bring cultivation times down to absolute minimums for growers worldwide.
Few have spent more time experimenting with the Ruderalis genetics which make autoflowering strains like these guys, whose expertise leads to hybrid which maintain the desired strain traits while delivering banging buds in record times.
They believe their research has created a new generation of autoflowering marijuana which out performs anything that has come before, their hybrids continue to claim Cannabis Cup wins on the regular, and SeedSupreme Seed Bank is proud to present their full auto range for those hunting top quality with super swift turnarounds.
Origins
The journey began for Auto Seeds back in 2008 when the team get their hands on the original Lowryder auto during a trip to Switzerland.
Enamored with the concept of cultivating cannabis from seed to bud in under 2 months, these breeders spent day and night developing and collecting the highest quality genetics which could fulfil their dreams of "great bud, that's easy to grow; Fast!"
Brand Evolution
The Original High-Yielding Autoflower Specialists
Auto Seeds has decades of combined experience in the research, development and refinement of cutting-edge autoflowering cannabis.
Rather than spreading their efforts too thinly across a diverse and dynamic pool of seed types, these breeders instead focus near-exclusively on fast-flowering autos of impeccable quality.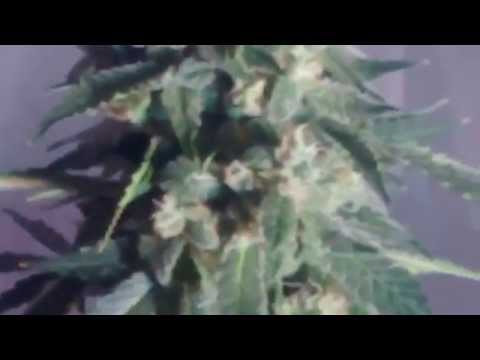 Ideal for casual and commercial growers alike, many of the strains now available from the refined experts at Auto Seeds can be planted, grown and harvested within the same two-month period. All from generous-yielding plants that are not only easy to grow, but remain perfectly compact and convenient to keep under wraps throughout.
It's easy to see why these breeders fell so instantly in love with the awesome potential of autoflowering strains, and lucky for every grower hoping for a fast and easy harvest where quality doesn't take a dip for speed.
In Pursuit of Perfection
When asked why such fondness for autoflowering cannabis seeds, the team at Auto Seeds cites three main points of appeal - ease, speed and flexibility.
Contrary to popular belief, growing autos the right way doesn't mean compromising on quality, potency or harvest generosity. It simply means ensuring you start out with the right genetics in the first place, after which spectacular results can be guaranteed within a matter of weeks.
In addition, autos are considered the ideal choice for newcomers, inexperienced growers and anyone dealing with limited available space. No specialist skills or expensive equipment required - Auto Seeds produces premium super-fast strains that are practically fool-proof. Simply give them a little TLC along the way and they'll give you back so much in return.
"Our breeders never stop looking for the world's best genetics, wherever they may be. The skill and experience that comes from working with autoflowering plants for more than 10 years means that we know how to get the most out of every variety.

"We specialise in developing bespoke strains that are easily accessible to all, whether it is high THC or CBD, great yields or specific medical benefits, we are constantly innovating and improving our range for the benefit of everyone."

- (Auto Seeds)
Flexible and Adaptable
The skilled breeders behind Auto Seeds aim for flexibility and adaptability in every seed of theirs to reach the marijuana market.
They pride their beans on being suitable for a huge range of setups, training regimes and growth mediums, and are active promoters for the use of autoflowering genetics in new breeding projects across the cannabis community.
As their experience has shown first-hand, autos can cross super easily with most genetic lines, complementing the blend and retaining the best of both strains.
Essential Strains
The entire Auto Seeds collection is well worth checking out, though there are some select specimens that consistently outsell their counterparts online. Ideal for anyone looking to transform the bare-minimum effort into epic results in no time at all, the following top-selling strains are borderline unbeatable:
Sweet CBD Auto
A firm contender for one of the most impressive fast-flowering CBD strains on the market right now, capable of producing up to 15% CBD (with next to no THC) in just two months.
A fantastic therapeutic strain with no psychoactive properties whatsoever, Sweet CBD Auto has become an outright superstar on the scene among the medicinal marijuana masses worldwide.
It took more than three years of intensive refinement to produce the Sweet CBD Auto now available from Auto Seeds. Fragrant, flavorful and fast in the extreme, this hybrid was created by combining a pure CBD strain with the company's own Auto Pounder. Expect hardy and resilient plants that rarely reach more than 80cm in height - perfect for compact indoor grow spaces.
Juicy Lucy
A super-sweet and sexy strain that more than lives up to her name, Juicy Lucy combines the genetics of the infamous Cheese with Auto Pounder.
This stuff brings the funk in a big way, with an exceptionally pungent cheesecake-like fragrance that permeates its surroundings when the plants reach maturity. 10 weeks is all that's needed to take Juicy Lucy from seed to harvest, at which point you'll be looking at meter-high plants at the most with a generous 20% THC content.
The Auto Pounder genetics take away a tiny amount of the crowd-splitting Cheese ripeness, though this is still a seriously complex and refined specimen for connoisseurs. The heavy body stone comes on almost instantly and lingers for hours, making this strain great for recreational and therapeutic applications alike.
Hijack
This stuff has been designed not to hijack your day, but to give you the energetic uplift and motivation needed to get just about anything done.  Boasting a generous THC content in the region of 22%, Hijack was engineered by combining the genetics of two all-time classics - Jack Herer and AK-47.  After which, Auto Pounder was included in the mix to create a high-yielding auto that practically takes care of herself.
70 days is all it takes from seed to harvest, after which you'll be gifted with an energizing and uplifting haul that's perfect for daytime use. Hijack is also known for getting to work quickly and effectively on body pains and muscle aches, while making light work of everyday stress and anxiety.
Auto Pounder
Quite simply, nothing produces as quickly or consistently as this stuff.
Not only does Auto Pounder progress from seed to harvest in as little as 70 days, but she also has the capacity to produce more than 600g of nugs for every square meter of grow space. That's the kind of haul you'd normally expect from a photo period strain (taking at least twice as long to come to fruition).
Fruity, sweet and fabulously fragrant, this champion autoflowering specimen is exceptionally easy to grow and boasts a THC content in the region of 18%. An absolute must for beginners, or for anyone looking to produce as much cannabis as possible as quickly as possible.
Purple Stilton
Rounding off with an absolute ganja gem, Purple Stilton combines the genetics of Purple #1 with the original Cheese to create something truly extraordinary. Boasting the kind of bag appeal that speaks for itself, Purple Stilton is funky and fruity in equally high measures. She's also one of the most durable and resistant specimens from the Auto Seeds collection, making her easy to grow in almost any environment.
Expect yields in the region of 350g for every square meter of grow space after around eight weeks, along with that quintessential Indica-heavy high that hits the body like a ton of bricks. Perfect as an evening smoke when you've nothing to do and nowhere to go.