Always out to bring something new and interesting to the table, DNA Genetics has once again upped the ante with the DNA Limited Collection - a selection of limited edition strains comprising the finest cannabis seeds from their private seed stocks, plants usually available as clone-only strains.
Direct from the top-secret vaults of the DNA labs in the Netherlands, the DNA Limited Collection features rare, exclusive and strictly limited-edition strains, never to be repeated once the initial batch has sold out.
Each strain in this line will initially have a limited run of 2000 seed packs produced, with regular and feminized strains available. If you are looking for something completely unique but with a genetic heritage you can count on then look no further than the this impressive collection available here at SeedSupreme Seed Bank.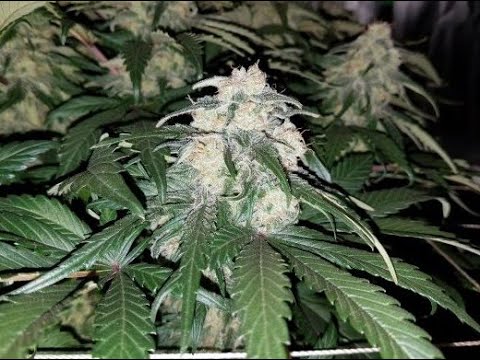 In Search of Something Unique?
Most leading cannabis seed producers are constantly hacking away at weird and wonderful experiments behind the scenes. Though in most instances, the fruits of these experimental labors come to nothing. At least, in the sense that we never hear about them - we certainly never get to see them.
With the DNA Limited Collection, it's a different story entirely. Having been at the forefront of the commercial cannabis industry for more than a decade, DNA has put their name to some of the most iconic and celebrated strains of all time. It's just that now, they're also giving us a taste of what goes on behind the scenes in Amsterdam.
"If you are looking for something that is completely unique but with a pedigree you can count on then look no further than the DNA Genetics Limited Collection. Some of the strains produced came from the owners of DNA Genetics private seed stock and plants that are not usually available in seed form at all that's why each pack are limited in number and once sold out will not come back." - (DNA Genetics)
The DNA Limited Collection
What sets the DNA Limited Collection apart from the company's main product catalog is the exclusivity of every strain up for grabs. Across the board, each and every product within the DNA Limited Collection is available in strictly limited quantities. All of which are never to be repeated, having been concocted as one-off experiments.
"DNA Genetics; perhaps one of the most well-known and regarded cannabis brands in the world was formally established over thirteen years ago in Amsterdam.
"At the time it was the only market that provided a place for legal and commercial cannabis activity. During this period, DNA Genetics were able to develop their brand as well as influence the global market, developing high quality seeds directly from California to the then only legal market in the entire world." - (DNA Genetics)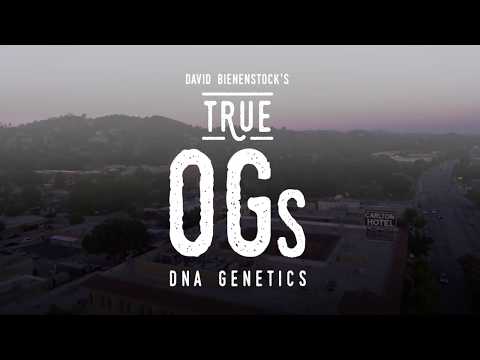 Essential Strains
In terms of pure desirability, the DNA Limited Collection takes some beating.  Each of the following is currently up for grabs as a limited-edition outing, which once gone will be gone for good:
Training Day
A serious resin producer with a flowering time of just eight weeks, Training Day was created by combining the genetics of Arcata Train Wreck with LA Confidential. The result of which is an all-action, all-Californian concoction that never fails to produce huge and resinous flowers with all the funk and dankness of the LA Confidential parent.
Training Day is also an absolute breeze to grow, with no specialist knowledge or experience required.
Purple LA
Also rooted firmly in the West Coast of the United States, Purple LA is an absolute must for anyone who prioritizes bag appeal. Come maturity, Purple LA plants produce the most beautiful purple hues across the flowers and the leaves, made even more magnificent by a thick and sticky coating of extremely fragrant trichomes.
Don't worry if things are a little slow during the vegetative phase - Purple LA bursts into life like you wouldn't believe when she starts flowering.
IsLAnd
Another hard-hitting strain with LA Confidential in her lineage, IsLAnd also brings out the best of Maui Wowie for a smell and taste of the tropics. The result of which is a strain that's largely similar to LA Confidential, though flowers significantly faster and producers much larger yields than either of her parents.
Pretty much everything you know and love about LA Confidential and Maui Wowie, amped up to 11.
Honey BooBoo
Sweet, inviting and an absolute walk in the park to grow, Honey BooBoo has a unique terpene profile that makes her superb for producing concentrates and extracts. She's also known for producing beautiful purple hues towards the end of the flowering period, along with a THC content more than sufficient to deliver a heavy hit.
Grape LA
An amalgamation of Grapefruit and LA Confidential, Grape LA builds on the high THC content and fabulous fragrance of her parent strains to create something new and downright irresistible.
Somehow, this crossbreeding experiment resulted in an all-new Indica-heavy hybrid with a fragrance not dissimilar to sweet coffee. Grape LA is a curious and completely unique strain to try in her own right, though is also just about as good as it gets for producing aromatic hash.
91 Krypt
Last up, anyone simply looking to produce the most potent weed they can in the shortest possible time should look no further than this. Taking THC levels to extremes, 91 Krypt packs the kind of power and punch that appeal to recreational and medicinal cannabis users alike. Her therapeutic properties are downright unbeatable, as is her tendency to stimulate the appetite like you simply would not believe.