"Dr Krippling" seed bank
Far from cultivators in the conventional sense, the folks at Dr Krippling consider themselves loyal servants of Mother Nature. Dedicated to the development and distribution of the most remarkable cannabis ever to hit the commercial market worldwide, Dr Krippling is famed for taking an already available strain and making it stronger, tastier, bigger and better than ever before.
These breeders are constantly seeking super strong genetics to breed high quality strains for their customers.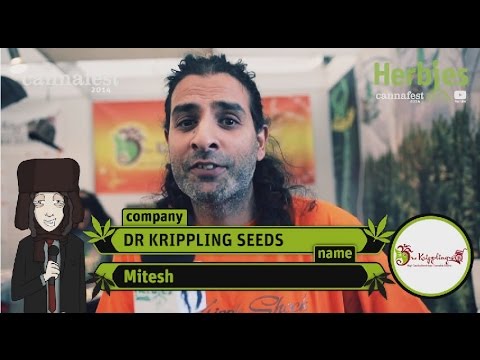 Commitment to the Cause
The team at Dr Krippling - aka Team Krippling - makes no secret of their relentless passion and enthusiasm for all-things cannabis. One of the most seasoned and experienced of all seed producers in business, Team Krippling has amassed an impressive catalog of all-action hybrids unlike anything available before these guys came along.
Perhaps even more impressively, Team Krippling isn't an Amsterdam or Colorado native - these guys are among a select handful of breeders proudly flying the flag for the United Kingdom. And in doing so, demonstrating how some of the most epic strains on the planet are being concocted in places you wouldn't normally expect.
"Marijuana has been on this planet earth long before mankind inhabited it. Team Krippling are merely doing what we have been wired by nature to do. With help from the elements, and through evolution, Mother Earth created plants aeons before bothering with us.
"As with all animal populations on earth, we are here to survive and procreate, but we all have a subliminal analogous purpose to transport, disperse and preserve seeds and plants to ensure genetic survival for the future. All plants are miracles, especially cannabis, and there are many overlooked and suppressed benefits to be realised in the near future." - (Dr Krippling)
Servants to Quality Cannabis
Team Krippling's total commitment to quality marijuana cross breeding and cultivation has resulted in their accumulation of countless prestigious awards and accolades over the years. Quality takes precedence over quantity with Dr Krippling, where you'll find a strain selection that's modest in size but completely flawless in both quality and consistency.
Whether starting out with a DIY cultivation project at home or growing on a commercial level, Team Krippling guarantees unbeatable results with every seed shipped.
"Team Krippling are blissful servants to this plant with breeding/proofing stations in a few countries throughout Europe, working on hundreds of different strains from all over the world.
"Many of Team Krippling's breeders have techniques and knowledge from generations of farming, and as much as we share genetics, techniques and co-operate with other seedbanks and breeders, we are committed to seeking our own champion "Hercules" ganja mother and father strains, by popping hundreds of pips weekly, if not every other day, from select original breeders, as well as being on the lookout for a super performer from brand new strains and seedbanks." - (Dr Krippling)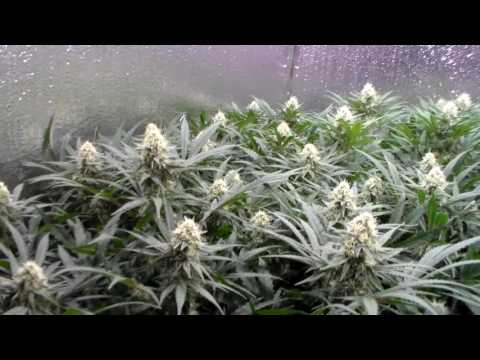 Essential Strains
"A key ingredient in producing our exSEEDingly potent strains is loving care and devotion to the science. Dr Krippling is very proud to introduce these crazy new genetics, which produce outrageous yields, smells, tastes and effects. The main genetic make up of each strain is provided, although some of the genetics, which give our strains the stability and Krippling effects we were after, will remain secret with us.
"Team Krippling is constantly fine tuning and seeking super strong genetics to present high quality strains for the planet. After much more research, time and energy has been lovingly and happily spent by all at Team Krippling, our catalogue should only get bigger and better..." - (Dr Krippling)
Everything currently up for grabs from Dr Krippling is both 100% unique and a real masterpiece of modern marijuana engineering. Choosing a frontrunner from the current line-up is tricky, but the following strains stand out as the biggest sellers of all from Dr Krippling's team:
D'oh Si D'ohpe
Capable of producing up to 600g of quality cannabis for every square meter of grow space, D'oh Si D'ohpe also impresses with her short seven-week flowering time and average THC production in the region of 20%. Anyone who's a fan of Girl Scout Cookies will get a real kick out of this stuff, which is basically a faster, tastier, more potent and heavier yielding version of her superstar parents.
Dolly Kush
Engineered with 'magic moments' in mind, Dolly Kush is characterised by a sweet and fruity fragrance that belies her power and potency. An absolute stunner when her oversized buds begin producing a thick layer of crystalline trichomes, Dolly Kush often delivers yields exceeding 650g for every square meter of grow space. Even more impressive, when considering her THC content of around 23%.
Glue Kripple
Another exclusive you won't find anywhere else, Glue Kripple was a long time coming but was absolutely worth the wait. With THC often exceeding 25% and an average of 600g of quality nugs per square meter after just eight weeks of flowering, what more could you ask for? Maybe an unbelievably complex and inviting fragrance and flavor profile, which this stuff also brings to the table as an added bonus.
Krippling's Gelato
Perfect for anyone with a sweet tooth, Krippling's Gelato is famed for her enticing chocolate and fruity-berry fragrance with just the right amount of dank skunk in the background. This is absolutely a strain to hit with a quality vaporizer where possible, in order to bring out the quintessentially complex characteristics you don't need to be a connoisseur to enjoy. Though with an average THC content of 20%, she's a heavy-hitter to approach with care.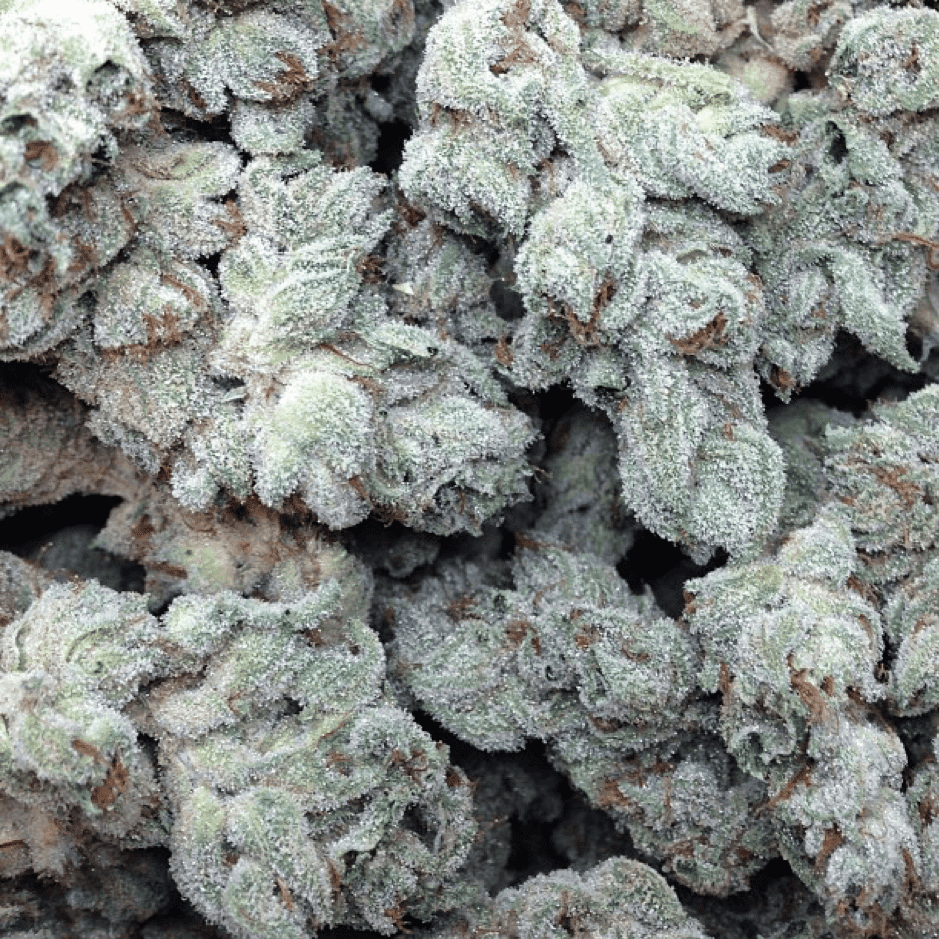 Leisure Zoot Larry
Where potency is a priority, look no further than Leisure Zoot Larry. Named after an equally infamous character from back in the day, Leisure Zoot Larry has a beautifully sharp lemon-citrus fragrance and a lingering aftertaste not dissimilar to sour cherries.
Also an extremely heavy producer with a flowering time of just eight weeks, after which you'll be looking at an absolute avalanche of potent pot with a THC content in the region of 25%. Needless to say, a little of this stuff goes a very long way.
Sherbert Gorilla
Just the kind of strain to lull you into a false sense of security before tearing your head clean off your shoulders, Sherbert Gorilla is every bit as sweet and irresistible as her name suggests.
Sticky, gluey and tricky to handle at the best of times, well-cultivated Sherbert Gorilla often produces in excess of 550g of ganja for every square meter, with a THC content that routinely tips the scales at 22%. An excellent choice for creating flavorful extracts and concentrates, if the mood takes you.
Sour Tang Kripple
The perfect balance of sweet and sour to tickle the taste buds, Sour Tang Kripple is also famed for her beautifully balanced effects that combine a soaring cerebral uplift with a feeling of total tranquility and physical relaxation. Flowering times are slightly longer at around the 10-week mark, though patience will often be rewarded with close to 700g of epic cannabis for every square meter. Quite simply, the ultimate all-round sensory experience with a THC content that averages around 18%.
Wedding Flowers
Last but not least, Wedding Flowers is all about transforming any day into your 'special' day, as they say. Wedding Flowers buds burst with beautiful floral and fruity-berry fragrances, with a fair amount of dank Diesel in the background. Amazing on the nose and unforgettable on the palate, Wedding Flowers is a relentless yielder after just eight weeks of flowering and routinely tests for more than 20% THC.