"Female Seeds" seed bank
Original Female Seeds breeder Ferry was producing regular pot seeds for Dutch companies in the 1990's to earn an extra income whilst studying.
This hobby-job quickly became a serious business in its own right, supplying seeds to lots of established seed banks including Positronics. When the first feminized seeds began appearing on the market at the end of the '90s, Ferry became interested in finding out how to produce stable, 100% reliable feminized seeds and in 2003 Female Seeds was born.
Since then, they have specialized in breeding, crossing and improving a large variety of strains of cannabis seeds, now including high quality autoflowering versions of their favorites. Despite more and more companies offering feminized lines, Female Seeds is still going strong due to their well deserved reputation for low-cost, quality products - all of which are available here at SeedSupreme Seed Bank.
From Growing as a Hobby to Breeding for the Masses
No screwing around with these guys - Female Seeds chose the name that describes their company best. Specializing in the highest quality 100% feminized seeds the market has to offer, this seed bank is all about quality and consistency of results.
Backed by decades of industry experience, Female Seeds has become a byword for quality among casual home growers and commercial cultivators on a global basis.
"What started as a hobby and a small source of income has soon morphed into a revolution in the cannabis industry. From avid home grower to worldwide renowned cannabis breeder. Ferry the principal master breeder and founding father of Female Seeds started growing cannabis in the eighties. Being an avid grower, he wanted more knowledge, so he went to Amsterdam to the first grow shop in the world, Positronics.
"By the late eighties/ early nineties Ferry started making clones and breeding seeds for Positronics. The first strain he ever bred seeds of was a Skunk. Later he created or co-created several new strains, such as; Early Misty, Ice and Hollands Hoop." - (Female Seeds)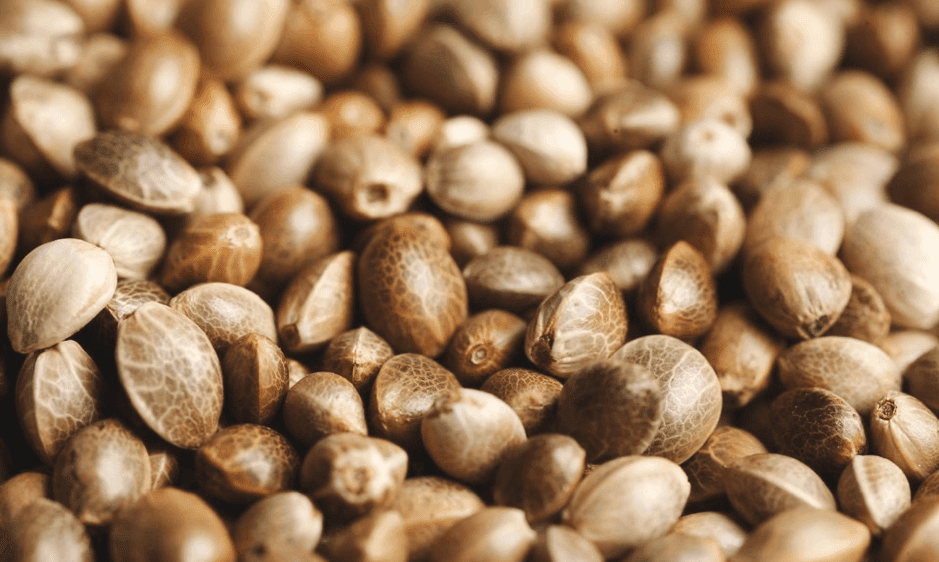 A Reputable and Responsible Seed Producer
One of the many qualities that set Female Seeds apart from comparable seed producers is the team's notable commitment to a variety of social and environmental issues.
From day one, these guys have been all about giving something back to the community, taking part in a wide variety of agricultural and ecological projects in Portugal and elsewhere.
"The DNA of Female Seeds has always been that of a socially and environmentally responsible company. We promote a happy and sustainable lifestyle. Therefore, Female Seeds has always been growing with a minimal ecological footprint with respect for nature. We work with leds and Ferry personally developed a Fishponics system. Female Seeds is invested into ecological, agricultural projects and financially supports the Aquinta project in Portugal." - (Female Seeds)
Essential Strains
Today's Female Seeds catalog presents an impressive showcase of some of the most desirable and sought-after strains to have hit the commercial cannabis market in years. Each and every seed having been personally selected and verified for quality by the Female Seeds team, in order to guarantee unbeatable results for every customer.
Top-selling strains currently available from Female Seeds include the following:
Auto AK
Engineered by combining the genetics of AK with Lowryder, Auto AK brings all those classic AK47 characteristics to the table with enhanced stability and significantly reduced flowering times.
55 days is usually enough for Auto AK to do her thing, producing epic quantities of ultra-potent cannabis with a stink that's almost impossible to keep under wraps. The high is quintessentially Sativa in its effects and has a tendency to linger for hours on end.
Lemon Kush
Super popular in recreational and medicinal cannabis circles alike, Lemon Kush delivers a beautifully balanced brain and body buzz. The fragrance is dominated by exotic herbs and sharp citrus, making for a dreamy aftertaste that lingers indefinitely. Yields are almost always excellent after around nine weeks of flowering, with little to no experience necessary to produce quality results.
Outdoor Grapefruit
Exactly as the name suggests, Outdoor Grapefruit is happiest outdoors in warm Mediterranean-like conditions and is characterized by her gorgeous grapefruit flavors.
Sweet and juicy and downright irresistible, Outdoor Grapefruit takes a little longer to mature than some of her counterparts above but almost always excels with enormous yields. The high is pretty much 100% Sativa - powerful enough to enjoy the experience, but not so much as to overpower you with measured intake.
Pure AK
Give Pure AK everything she needs and flowering times can be reduced to just 48 days - which makes Pure AK one of the fastest yet heaviest-producing strains to have emerged from Female Seeds to date. She's also exceptionally strong with a potent and penetrating odor, offering a fantastically balanced brain and body high that's not for the uninitiated.
Purple Maroc
Rounding things off, Purple Maroc warrants a mention as she is one of the most underrated strains doing the rounds right now. Exceptionally easy to grow, gorgeous to look at and capable of producing a fantastically flavorful weed in epic quantities, what's not to love about this stuff? The strain may need pretty amicable outdoor growing conditions to do her thing, but it's hardly a lot to ask for what you take home in return.