"Feminized Seeds" seed bank
A pioneer in the production of quality feminized seeds for more than 15 years, Feminised Seeds only recently made their official debut on the scene. Now offering a compact collection of eight ultra-premium hybrids, Feminised Seeds is slowly but surely becoming a byword for quality and performance among discerning growers worldwide.
As the name suggests, these guys specialize in producing dank, 99.9% feminized seeds, but that's not the only draw. Each of their strains has been developed from unique parentage to be a heavy-hitting beauty, and they've even managed to create some worthy autoflowering versions of a few favorites.
These breeders keep their lines relatively limited in order to keep quality high and avoid the dilution of mass production... and it shows: the potency, yield and flavors of these strains truly stands out. If you want to get your hands on some of these Spanish ladies then check out the full selection below and buy your Feminised Seeds from SeedSupreme Seed Bank.
A New Name On the Scene?
Feminised Seeds may have only recently gone public in the technical sense, but has nonetheless been doing their thing behind the scenes for quite some time. 
Keeping things on the down low for more than 15 years, Feminised Seeds has been quietly working away on a collection of quality hybrids unlike anything up for grabs from any comparable breeder.
"Our genetics have been underground for over 15 years - recently we unleashed our brand to the world. We have 8 truly amazing strains in our collection, each one completely unique and like no other. All our seeds are of the highest premium quality and are not mass produced like ones from other seed breeders." - (Feminised Seeds)
100% Exclusive Female Strains
Rather than simply reworking and rebranding a bunch of generic strains, Feminised Seeds exclusively put their name to 100% unique products you will not find elsewhere. By keeping their product catalog as compact as possible, the Feminised Seeds team is able to guarantee the kind of quality and performance few other seed producers can rival.
From casual home growers starting out for the first time right through to commercial cultivators looking for their next big cash crop, Feminised Seeds is finally attracting the acclaim they deserve after 15 years of secrecy.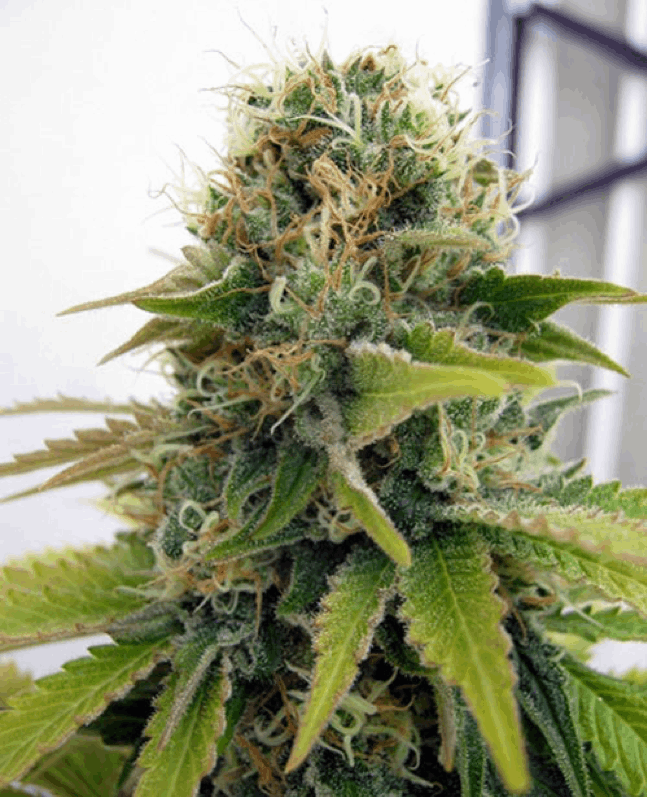 "Our genetics are bred in Spain by an experienced team and are exclusive to our company, you won't find the same strain anywhere else. By keeping our production on a relatively smaller scale to some of the bigger players on the scene we can guarantee a much higher quality product." - (Feminised Seeds)
An Unprecedented Quality Guarantee
Exactly as their name suggests, Feminised Seeds specializes in premium quality feminized seeds of unrivaled consistency. The company claims that all of the seeds they produce are 99.9% feminized, taking things a step further by being the only seed bank in the business to fully guarantee all seeds across the board.
"The positive feedback we've received from our customers has been overwhelming, we pursue our genetics to get the very best of the best. All our seeds are 99.9% feminized. We are the ONLY seed bank in the word to actually guarantee ALL our seeds. We have 8 cannabis strains available as single's, 5's and 10's." - (Feminised Seeds)
Essential Strains
Whatever takes your fancy, you're guaranteed something 100% unique from everything bearing the Feminised Seeds brand. Each of the following coming highly recommended for bringing something new and interesting to the commercial cannabis scene:
The Widow
An outstanding variation on the classic White Widow, The Widow was created to make the original more hardcore and unforgiving than ever. In terms of fragrance, flavor, power and potency, The Widow is an absolute beast that's not to be approached without caution.
The long and short of it being that if you like White Widow, you'll love The Widow - assuming you can handle her.
Super Iced Grapefruit
No less than four years in the making, Super Iced Grapefruit is one of the freshest and fruitiest strains to have come out of the FS labs to date.  Predominantly citrus in her flavor with just a hint of fresh mint in the background, Super Iced Grapefruit is a THC-heavy hybrid you can count on for a beautifully balanced high.
Easy Kush
The name pretty much says it all with this one, which is about as good as it gets for newcomers with minimal cultivation experience. You can leave this girl to do her thing unsupervised for days on end, with the bare minimum TLC required in between. Easy Kush is an exceptionally durable specimen that grows sturdy and robust in no time at all, producing that classic Kush fragrance and delivering consistently excellent yields.
Double Berry
Leaning heavily towards the Sativa side of the scale, Double Berry is a great choice for bringing a burst of motivation and creativity into an otherwise dull afternoon. There's a hint of Indica in the background that gets to work with a gentle and warming body buzz, but never to such an extent as to become incapacitating. Very fragrant, fruity and flavorsome - downright irresistible.
Critical Auto
There are various different types of Critical Auto doing the rounds these days, but few have been refined and improved like the FS version.
Optimized extensively to reduce flowering times and amplify yields, Critical Auto takes all that's fantastic about the original Critical and turns up the volume. As with most outings from Female Seeds, Critical Auto is also an absolute piece of cake to grow.
Blue Treacle Auto
Perfect if you've extremely minimal space to play with, Blue Treacle Auto is guaranteed to satisfy even the sweetest of sweet-toothed smokers. Sticky and sexy with an almost syrup-like flavor, Blue Treacle Auto remains short and narrow throughout the cultivation cycle in its entirety, though somehow manages to produce consistently excellent yields - which you wouldn't expect from such an easy to grow plant.
Big Bang 2
Last but by no means least, Big Bang 2 has the potential to produce the kinds of yields you won't know what to do with. Give this beauty what she needs and you could be looking at up to 750g of quality weed for every square meter of grow space.
If that wasn't enough in its own right, Big Bang 2 also routinely tests for a THC content in excess of 22%. Just be warned that the 'Big Bang' this stuff delivers is almost entirely physical, so be prepared for a bout of couchlock that seems eternal.