A truly international collective of cannabis seed producers from a diverse range of backgrounds, Freedom of Seeds comprises a team of experienced ganja engineers based in Canada, Spain and Holland. 
This company has been gaining a solid reputation for breeding amazing genetics, and are determined to spread the joy of marijuana across the world by providing fresh new tastes and flavors for all those who grow their weed from seed. Producing regular, feminized and autoflowering strains, there is something for everyone here: connoisseurs will find something unique to try and amateurs will be thrilled to get such easy yields. Set the seeds free and buy yours online from SeedSupreme Seed Bank.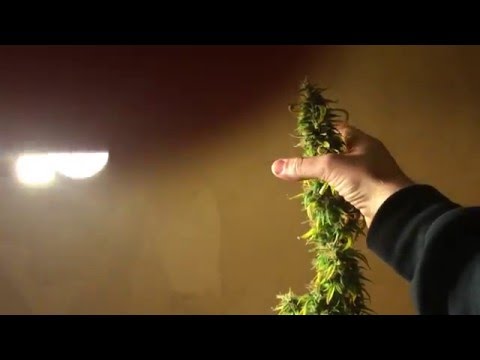 Quality seeds for all purposes
Freedom of Seeds is as much about old-school weed as cutting-edge strain development. They're also one of a select few cannabis seed producers to focus heavily on medical marijuana for therapeutic use.
The Freedom of Seeds collection features a whole bunch of new and exclusive strains you won't find elsewhere, along with a good handful of all-time classics that have been enhanced, optimized and improved for superior results.
"Cannabis seeds at Freedom of Seeds are the best of the best weed seeds you can buy on today's market. All our seeds are produced by respected seed banks who have spent decades by selecting and stabilizing the most potent, healthy and resistant cannabis genetics for future generations.
"No matter if you are a novice grower, expert or collector of cannabis seeds, our collection is prepared to meet high expectations of every cannabis lover. Browse our smart categories and discover well-known old school strains, new hybrids or seeds with proved medical effects." - (Freedom of Seeds)
Essential Strains
Today's Freedom of Seeds product catalog is populated exclusively by top-shelf strains to suit all requirements and preferences. Whether on the lookout for regular seeds, feminized seeds or autoflowering strains for the fastest possible results, it's all right there in the Freedom of Seeds lineup.
Here's a brief overview of just a few of their top-selling strains to date - all of which are well worth diving into:
Blue Angel
Combining the fabulously fruity flavors of Romberry with a classic Afghani strain, Blue Angel is a vigorous resin producer that practically grows herself, indoors or outside.
Ready to harvest after no more than around six weeks of flowering, well-grown Blue Angel plants can reach up to 5 feet in height and are capable of delivering the most ludicrous yields imaginable. Flavorful, fragrant and with a touch of the exotic, Blue Angel is all about relaxing afternoons and evenings doing little to nothing at all.
Crystal Dwarf Auto
This cheeky little number was created by combining the genetics of White Widow and Lowryder #2, resulting in a super-sticky specimen that's perfect for confined grow spaces. Even if you've little more than a windowsill or a tiny cupboard to make use of, you'll still be able to produce a generous harvest of quality weed with a couple of Crystal Dwarf Auto plants.
Freedom Haze
A product of premier breeding which combines Skunk, Northern Lights and Haze, Freedom Haze tips the scales with a generous 20% THC content, so a little goes a long way.
Fantastic for energizing body and mind with a burst of creative energy and motivation, Freedom Haze is also unstoppable in the elimination of stress, anxiety and everyday worries. As an added bonus, she also flowers in as little as eight weeks, has a robust earthy flavor and requires little to no skill or experience to grow.
Godberry
Speaking of simplicity, Godberry is rated as one of the easiest plants to grow from the entire FoS collection and is perfectly capable of doing the business indoors or out.
Hugely popular in medical cannabis communities, Godberry is known for bringing on the kind of narcotic-level body stone that will have you glued to the couch (or any other nearby surface) for hours on end. Not for the uninitiated, Godberry is a great smoke for the end of the day, bringing whatever you were thinking and doing previously to a grinding halt in minutes.
Mighty Grape
This Dynamite x Grapefruit cross is all about those gorgeous grape flavors you can't get enough of, combined with an exotic and creamy hashish fragrance for a truly exotic experience. Mighty Grape brings on a quintessential Indica high in seconds that lingers for hours on end, flowering in approximately seven weeks and producing consistently excellent yields.
White Goblin Auto
Last up, White Goblin Auto is definitely worth checking out if your goal is to simply produce as much weed as you possibly can as quickly as you can.
There's pretty much zero effort involved in the entire cultivation process, which gets the job done after around seven weeks of flowering and results in huge yields from short and squat plants. The crystal-white trichome covering produced by White Goblin Auto buds as the plants reach maturity really is a sight for sore eyes.