French through and through (though headquartered in Spain), French Touch Seeds is a responsible and reputable cannabis seed producer, established to bring a rather unique Gallic influence to the cannabis scene.
They create strains which are vigorous and enjoyable yet easy to cultivate and care for, with both feminized and regular cannabis seeds available in their line. You will also find in their selection a welcome focus on restoring traditional strains and preserving landrace cannabis strains from around the world, helping to ensure that genetic diversity is maintained for breeders everywhere. If you're on the lookout for something new, exclusive and unlike anything you've tried to date, look no further than French Touch - available right here at SeedSupreme Seed Bank.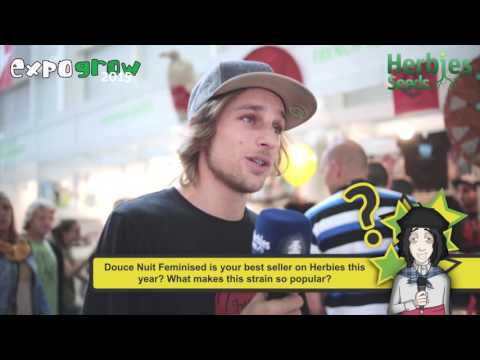 Flying the Flag for France
It's not often you hear about a French seed producer raising the bar for the industry as a whole. Nevertheless, if the seeds developed and distributed by French Touch Seeds to date are anything to go by, we could do with more French seed producers on the scene.
Proudly flying the flag for France - though admittedly based in Spain - French Touch Seeds is all about bringing something new and interesting to the commercial cannabis market. Injecting Gallic influences into each and every seed produced, French Touch Seeds is on a mission to get France well and truly on the world's most prominent weed maps.
Albeit in an era where weed is still illegal in France, but is heading for legalization across Spain.
"Since 2010, We have created a collective of breeders with a simple objective: the preservation of rare elite clones especially those coming from France but also any interesting variety that cross our path! Due to the legislation in force in France, our company is for the moment based in Spain without that affecting our French Touch!" - (French Touch Seeds)
The French Touch Seeds Philosophy
Something else that sets French Touch Seeds apart from many comparable seed producers is the company's relentless commitment to responsible and ethical cannabis seed production. From energy production to recycling to keeping their carbon footprint to an absolute minimum, French Touch Seeds is all about giving something back to the planet as a whole.
Most strains from these French breeders are all about the feel-good factor, with the added bonus of doing your 'bit' for the environment with every purchase!
"French touch seeds recommend recycling, simplicity. The cultivation of a healthy seed that is easy to cultivate without dispersing and focusing on the very demanding work demanded by our passion that is Breeding ...
"The current market does swear by feminized seeds and we have been forced to respond to this growing demand but we guide seasoned cultivators towards regular seeds and the conservation of their favorite strains, passions and practices widespread among our compatriots." - (French Touch Seeds)
French Touch Seeds: A Unique French Seed Bank!
Quite simply, there isn't a strain currently available from French Touch Seeds that isn't worth checking out. Likewise, pretty much every seed these guys have ever sold is 100% exclusive to the FTS brand alone. Meaning if you haven't tried it straight from French Touch Seeds, you haven't tried it at all…period.
"We are particularly sensitive to the conservation of old varieties and will also add landraces from different corners of the globe, starting with two varieties of Reunion already available: K1 and Mangu'Carot. We operate as a Collective of Passionate Breeders and are always open to new ideas and suggestions that you may submit to us. We follow with passion the worldwide movement moving around hemp in general and we wish a green future with safe and quality medicine for all! Keep it growing!" - (French Touch Seeds)
Essential Strains
Grab yourself a batch of any of the following and find out what the 'French Touch' means in a cannabis context:
Douce Nuit
This extraordinary hybrid was created by combining the genetics of an original Kush with Northern Lights, resulting in an all-star specimen that is both easy to grow and a breeze to keep under wraps.
The fragrance is exactly as you'd expect from this kind of heritage, with tons of old-school funk and plenty of peppery spice on the exhale. The high is predominantly relaxing and sedating, making this strain great for bringing on a fantastic night's sleep or a prolonged bout of sheer bone idleness.
Frencheese
Stinky French cheese is a serious crowd-splitter at the best of times, so you'd expect Frencheese to be a relatively similar story. In reality, this fabulously fragrant cross between Super Skunk and Master Kush doesn't have even a shred of funky French cheese to her fragrance.
There may be a hint of slightly odd creamy cheese on the exhale, but it's nowhere near as pronounced as some of the more classic Cheese strains out there. In any case, you'll be too busy riding a wave of overwhelming euphoria to care too much about the taste.
Guillotine Autoflowering
True to her name, Guillotine Autoflowering will well and truly knock your head off your shoulders, and have you coming back for more. This was the first autoflowering strain ever to be introduced by these guys, combining a couple of homegrown strains with the funky-fuel masterpiece that is New York Diesel.
The high is predominantly energizing, motivating and invigorating, while the cultivation cycle is about as easy as it gets from start to finish. Guillotine Autoflowering is also packed with plenty of CBD, making her great for a wide variety of therapeutic applications.
Irie
Also worth checking out (if you can lay your hands on her) is Irie - a curious combination of Kasper Diesel and Juanita Lagrimosa. Both of which are hugely popular across Spain for their fragrance, flavor and the elevated CBD content (in the case of the latter), resulting in a captivating hybrid that's both psychoactive and therapeutic in equal measures. The fragrance and flavor profile is often dominated by juicy green apple, with just the right of amount of diesel in the background to keep things interesting.