"Genofarm" seed bank
The folks at Genofarm have been producing and optimizing premium-quality cannabis strains since 2002, bringing almost two decades of experience to the table. Along with an outstanding collection of recreational strains, Genofarm also put their name to several high CBD strains of enormous popularity in therapeutic cannabis circles.
They work with a worldwide gene pool, consisting of landrace strains, clone-only plants and the hottest hybrids around to ensure they produce a super high quality end product. Given the amount of Spanish Cup wins they've brought home, it seems to be working!
Here at SeedSupreme Seed Bank, we can offer you their full range of feminized seeds, autoflowering hybrids and CBD-heavy marijuana strains, straight from the farm and full of fresh and tasty dank.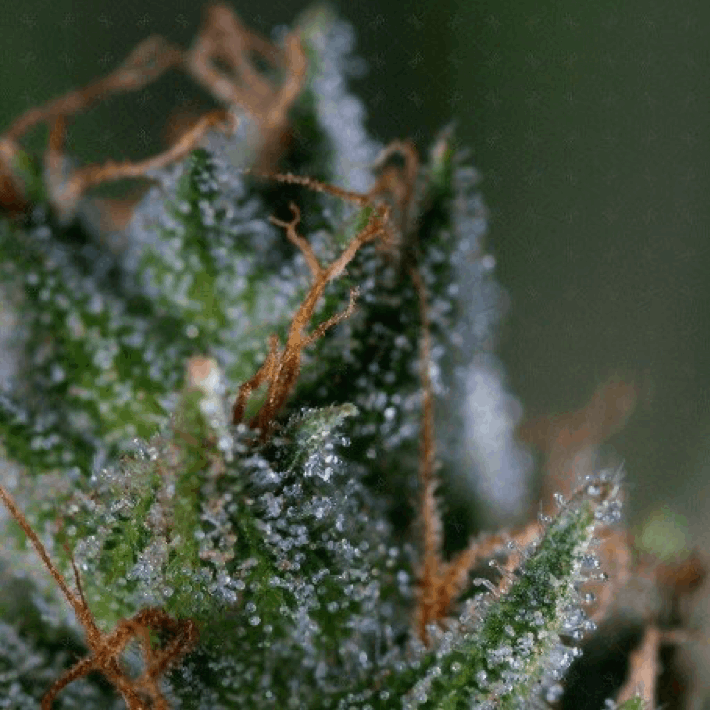 Masters of Innovation and Experimentation
Like all great seed producers, Genofarm understands that the key to remaining relevant and leading the industry forward lies in innovation and experimentation. Rather than simply recreating what's already out there, it's all about coming on with something new, unique and unlike anything available elsewhere.
The result of which is a noted seed producer with almost 20 years of industry experience, which now has an extensive catalog of 100% rare and exclusive strains. Some of which are designed with therapeutic applications in mind, others are guaranteed to well and truly blow your head clean off your shoulders.
"Now you have your Genofarm seed. The varieties that you have acquired are the fruit of many years of hard work and study. The numerous trials and exacting analysis have been done in order to guarantee the unique characteristics of each one and the unnegotiable quality of them all. All Genofarm seeds are selected and packaged one at a time by our experts." - (Genofarm)
Total Commitment to Quality
Genofarm's commitment to quality is reflected in the group's approach to seed development and distribution. Not only is every single seed personally selected, examined and packaged by hand, but Genofarm has one of the most impressive germination rates of any major seed bank worldwide.
As an added bonus, Genofarm has also invested heavily in the development of ultra-premium cannabis varieties that flower in record time and produce consistently huge yields.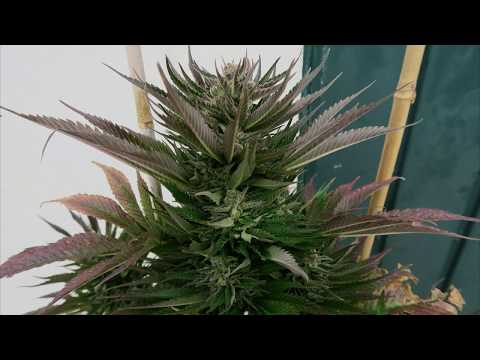 "Genofarm seeds are packaged to protect and preserve seed viability over a long period of time. The temperature recommended for preservation of our seeds is around 7ºC, and always in a dry place. The refrigerator is normally a good idea. Additionally, a silica gel pouch can help protect the seeds from humidity. Humidity and high temperatures can ruin your seeds. And never put weight or pressure on the seeds before germinating." - (Genofarm)
Essential Strains
The current lineup of seeds up for grabs at Genofarm is an all-star outing of stellar strains you need in your life.
If you're simply looking to produce as much ganja as you can as quickly as possible, you'll be right at home with any number of strains from this seed bank - each being as unique, innovative and enticing as it gets:
Thunder Haze Auto
An exceptionally fast auto that's capable of progressing from seed to harvest in just 80 days, Thunder Haze Auto is everything you know about classic Haze cranked up to 11.
Exploding with exotic incense and pine-fresh aromas, Thunder Haze Auto is all about that perfect balance of relaxation and motivation. An ideal specimen for producing cannabis concentrates and other extracts, Thunder Haze Auto is a heavy resin producer that practically grows herself.
Golden Berry
Another consistently productive plant that's ready to harvest in no time at all, Golden Berry has an average 45-day flowering period and is great for indoor and outdoor spaces alike.
Famed for her sweet berry fragrance and beautiful production of crystal-white resin as the flowers approach maturity, Golden Berry is equally popular among therapeutic and recreational cannabis users who know quality when they see, smell and taste it.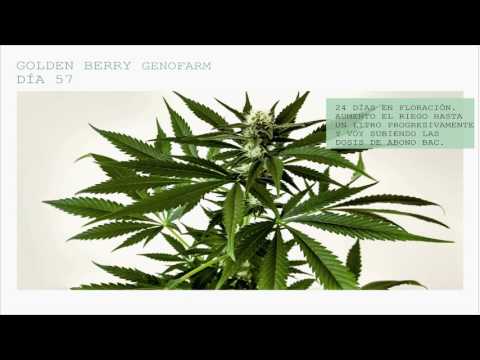 Purple Haze Auto
A strain that pretty much gives the game away with her name alone, Purple Haze Auto is known for taking bag appeal to an entirely new level. Mature Purple Haze Auto buds often produce the most beautiful lilac, purple, blue and magenta hues, complimented by a sugary and fruity fragrance that's practically impossible to resist.
The high kicks in immediately with a euphoric and almost overpowering cerebral uplift, which quickly gives way to a more relaxing and tranquil vibe for the duration. Yields may be moderate, but you don't need much of this stuff to achieve the desired effect.
Medicritical
One of the group's most popular and impressive medical marijuana strains to date, Medicritical boasts an almost perfect CBD to THC balance - a 14% and 15% respectively.
This plant won the CBD Masters at Spannabis 2014 for its fragrance, flavor and effectiveness, bringing on a beautifully balanced and controllable high that's perfect for all occasions. Ideal for outdoor growing where the weather is relatively calm and predictable, Medicritical is a solid yielder that requires very little by way of TLC.
Easy Haze
True to her name, Easy Haze is perhaps one of the quickest and easiest Haze varieties you'll ever try your hand at growing.
Flowering times have been reduced significantly to just 65 days or so, after which you could be looking at as much as 2kg of cannabis from every plant. No misprint - an absolute beast of a specimen that can put out 2kg per plant when grown outdoors. Unsurprisingly, you'll need plenty of space to let Easy Haze plants do their thing, but you'll be looking at almost no effort whatsoever as she pretty much grows herself.
Best Mango
A firm favorite among flavor chasers worldwide, Best Mango has one of the world's most famous mango strains in her lineage - Somango. The result of which is an extremely faithful recreation of the original, which has the most extraordinary mango fragrance with bucket loads of juicy tropical fruits on the nose.
Sweet, decadent and capable of producing more resin than you'll know what to do with, Best Mango combines a feeling of absolute euphoria with a warm and enjoyable body stone that borders on incapacitating.
Big Shark
Engineered for no reason other than to bite your head off, Big Shark is guaranteed to turn your brain into fish food and have you floating into oblivion for hours on end. Another heavy resin producer with a fruity and inviting fragrance, Big Shark is easy to grow and consistently generous come harvest time. Even if you've have relatively developed THC tolerance, you might be surprised how sharp this girl's teeth are - approach only with extreme caution!