Haute Genetique is a team of talented Californian breeders who, while relative newcomers to the commercial cannabis cultivation scene, have succeeded in making one mightily impressive name for themselves already. 
Famed for being luxury breeders with a rigid focus on the most exotic of terpene profiles and truly unique bouquets of bud which deliver maximum visual appeal without fail, Haute Genetique has been driven by the goal of breeding ganja greatness for years.
They're intent on breeding the best of the next generation of cannabis, and given the profound impact they've had on the medicinal marijuana masses in such a short time, it's fair to say their compact catalog is succeeding in spades. 
SeedSupreme Seed Bank only backs up the best, and Haute Genetique tick every one of our boxes.
Origins 
Haute Genetique was founded back in 2016 in sunny California. 
Backed by talented local breeders with years of experience, the seed bank established themselves swiftly as one of the highest caliber, making a name for themselves with their very first strains - specimens overflowing with fruity flavor and remarkable potency. 
These Californian breeders have been united since the beginning by the aim to create an entirely new genre of strains using the rarest of genetics to create hybrids of truly outstanding effects and unique flavors.
Brand Evolution
Fruity Favorites 
The guys behind Haute Genetique breed the cannabis they love, and what they love most is clearer than day - sublime and fruity marijuana.
The first hybrids from their collection form the supremely popular 'Raspberry Collection', featuring the likes of Raspberry Cookies, Raspberry Glue and Raspberry Do Si Do - each in their own right heralded as specimens of pedigree fruit-flavored pot. 
Haute Genetique used an exclusive and celebrated male hybrid to bring the flavor with these beauties - a strain from Northern California known as WOW, aka Pink Champagne. 
Rumoured to be the result of a rare OG cross packed with all the classic OG Kush power and flavor, but with added purple coloring, these Californian breeders got their hands on this coveted clone back in 2010. After crossing the rare genetics with Strawberry Diesel, then backcrossing with the original clone five times, the Haute Genetique raspberry male Pink Champagne was born.
Using this wonder weed, these breeders have added famed genetics from the likes of Gorilla Glue #4 has led to their fruity line, which boasts the best flavor and potency around for miles. 
Aromatic Top-Shelf Genetics 
With their dense structures and danker than dank composure, the cannabis strains from Haute Genetique are renowned as aesthetically and aromatically pleasing high performers worthy of any connoisseur's discerning tastes. 
These instant classics showcase the true uniqueness of the Haute Genetique strains, with beans designed to consistently meet the highest of seed standards.
It's no stretch to say these strains are simply perfect for cannabis connoisseurs on the hunt for something truly special.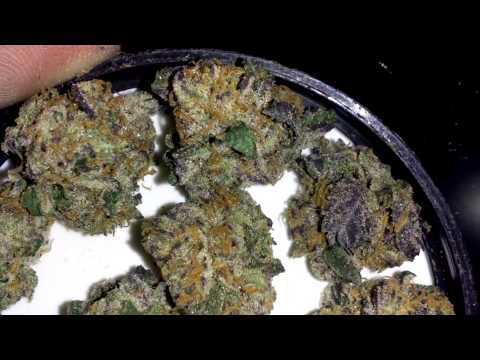 Essential Strains
The Haute Genetique team has kept their seed catalog comparatively compact over the years, so there isn't a huge selection for you to choose from, and every choice is a guaranteed delight from germination to harvest.
That said, the following are standout strains you should absolutely offer your full consideration to.
Raspberry Cookies 
60% Indica-dominant Raspberry Cookies comes to us through the generous genetics of Epik Cookies and Haute Genetique's own wonder weed Pink Champagne.
Epik Cookies is a coveted clone-only strain the team acquired from central California, which delivers a boundless supply of those quintessential Cookies delights to the Raspberry Cookies hybrid, helping the strain achieve her instant acclaim among discerning recreational and therapeutic tokers in the Bay Area.
Novice growers should be aware this strain is not without her challenges, but oh so rewarding when you treat her right. Expect roughly 9 weeks for Raspberry Cookies' flowering time, followed by a reasonable yield of nugs worth your weight in gold.
XO Raspberry Glue
Uniting the most desirable characteristics any connoisseur would lose their minds over, XO Raspberry Glue embodies the best of her famed parentage - Gorilla Glue #4 and Pink Champagne. 
Imagine the sheer couch-locking power of the eternally sticky and supremely resinous Gorilla Glue, enhanced by the most mouthwateringly moreish raspberry flavor profile and you get close to feeling what's in store for you with XO Raspberry Glue. 
An Indica-dominant hybrid, XO Raspberry Glue is famed for her bountiful yields come harvest time, which you'll only be waiting a short 9 weeks of flowering for. Make sure you allow her all the time she needs to reach her maximum potential, though - don't get over-eager when those delectable aromas start wafting your way.