Amidst a sea of similar seed banks, Hero Seeds stands out with their instantly recognizable branding and unique approach to breeding and supplying premium pot seeds.
These breeders have been in the ganja growing game for over a decade now, displaying their expert and ever-evolving abilities to cultivate super hardy and resilient feminized strains capable of thriving in a variety of weather and climate conditions, where their high resin count and compact flowering helps protect them from harm.
Art and passion flow through these breeders like air, both in their unique hybrid strains and their intriguing claim to fame - they are the first seed bank in the world to create their own cannabis comic! 
We at SeedSupreme Seed Bank have every confidence in presenting you with these rigorously selected specimens of powerful pot seeds from Hero Seeds, packed with THC, CBD and CBN.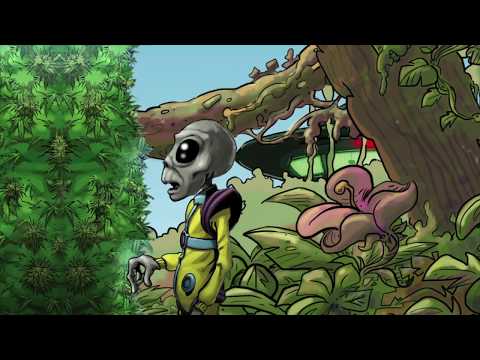 Origins
Though it seems the metaphorical seeds of Hero Seeds were sown back in 2002, it wasn't until 2010 that this unique and intriguing Spanish seed bank got their foot in the door of the commercial cultivation scene. 
Founder Diego Motta had a vision of what his seed bank would become back in '02, and went to great lengths to assemble his avengers - a team of breeders and artists capable of bringing the dream to life.
With the aim of performing above and beyond expectation (just like any good superhero), Hero Seeds hit the market running, with strains embodying the ganja version of superheroes in both name and power alike. 
Brand Evolution
Heroic Standards
Only the very best genetics will do for the Hero Seeds breeding projects. Just as Steve Rogers was only chosen to become Captain America through the spirit of his character, so too are parent genetics selected with the utmost care by these Spanish breeders.
Hero Seeds works to a rigorous standard when it comes to stability, cannabinoid percentages, flavor, production output and flowering speed, deeming these the most critical ingredients to creating true and bonafide super strains.
Superheroes are renowned for going the extra mile and taking things ten steps further than most - and, like their idols, that's exactly the kind of cannabis cultivation creed Hero Seeds works and lives by. 
Not Like the Rest 
It's clear from a quick surface sweep that the Hero Seeds team of talent is not quite like the rest of the weed producers out there. But where exactly do these breeders differ from your average seed bank? 
Well, firstly, Hero Seeds is the world's first seed bank to envision a multimedia story alongside their super strains, going as far as to establish the accept no substitute original cannabis comic book!
Far more than a mere flight of fancy, founder Diego Motta commissioned professional authors, artists and publishers to work on the Hero Seeds comic, in so doing providing fantastic art for their seeds and website.
Worth noting as well - some of these artists have even worked on a range of projects from the likes of Star Wars to Marvel.
Between the covers of the Hero Seeds comic series, you'll find comedic and cannabis-filled pages telling the origin stories and adventures of a team of superheroes united by an alien rebel in his struggles against a violent race of reptilians.
Of course, marijuana themes are abundant, and these also feed into how Hero Seeds describes their hybrid super strains.
Once a Spanish-only production, the team has worked hard to broaden the comic and produce copies for English-speaking audiences. With every weed seed and strain, a new character is born - living both between the page and in videos.
Beyond their obvious dedication to their gloriously geeky and ganja-fuelled comic, the talented breeders behind Hero Seeds are also rumoured to work in full costumes while creating their beans, fully embracing the concept of super strains in the process.
Essential Strains 
It's fair to say that everything about Hero Seeds is simply super, from the strains themselves to the way the seed bank presents them. With this breeder, you're getting more than your next selection for harvest, you're becoming part of a story, too. 
It's tough to go wrong with this selection as every strain has been designed to withstand extreme weather conditions, produce prodigiously and boast enviable cannabinoid levels. 
While an apt suggestion could be to choose a strain based on your favorite namesake superhero, here are a few to get you started (kicking off with my number 1 hero). 
The Amazing Spider Skunk 
Spider Skunk truly deserves the title of 'The Amazing', blending together the genetics of Super Skunk #2 and Black Domina to create a 75% Indica 25% Sativa wonder weed. 
Known to be able to thrive in indoor or outdoor growth environments, The Amazing Spider Skunk is famed for the abundant production of resin coating her dense nugs. This hybrid is definitely one for those looking for a solid Indica high complemented with a uniquely citric Skunk aroma. With an average of 20% THC content, this strain can certainly knock unsuspecting tokers for six. 
Rapid flowering means you won't be waiting long before it's harvest time, and in a short 45 days, your Spider Skunk crop rewards you with a yield more generous than you'll know what to do with.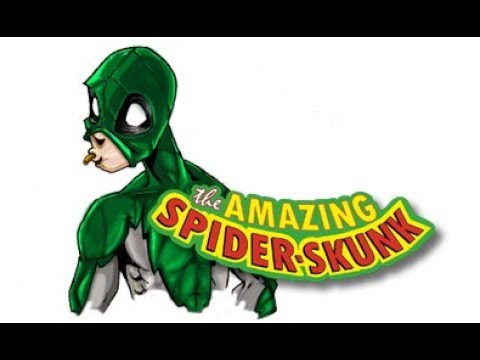 Bat Gum 
Careful, this 75% Indica-dominant hybrid might just have you running around in a cape and cowl yelling, "I'm Batman!" at the top of your lungs.
Bat Gum comes from the genetic engineering of Bubble Gum and Black Domina to bring you a pedigree specimen capable of high yields and even higher potency - then again, considering the full and storied genetic lineage contains the likes of Skunk, Northern Lights, Ortega, Afghani and a specially selected hash plant, that's not surprising.
As you might expect, Bat Gum comes packed with a strong scent of bubble gum which lingers on the tongue as the Indica-inspired influence gets to work, delivering an addictive cerebral and psychedelic high.
To grow, you're looking at around 60 days for flowering, followed by in the region of 500 grams per meter squared come harvest time.
Diesel Girl 
Coming to us from ChemDawg lineage and possessing the likes of Northern Lights, Ortega, Afghani, NYC Diesel and Black Domina in the genetic makeup, it's no wonder why Diesel Girl is a hugely popular specimen from the breeders behind Hero Seeds.
A 70% Indica hybrid, Diesel Girl's main claim to fame lies in her astonishingly powerful energetic influence, which, alongside her distinct citrus flavors, can charge the mind and body for when you just need to get sh*t done. 
The high has to be carefully tapered if creativity is your game, however, as Diesel Girl is known to ebb into a rather narcotic effect once the energy plays its course. Growers can expect around 75 to 80 days of flowering for this one, after which you'll be rewarded with around 500 grams per meter squared indoors, or 600 grams per meter squared outside.