Kali's Fruitful Cannabis Seeds is an offshoot of industry leading pot pioneers Dr Krippling, focusing on breeding projects involving one particularly extraordinary strain of Kali's Mist. 
A true wonder weed, in over 2 decades, Dr Krippling has yet to find an equal to the spectacular Kali's Mist strain which fuels this seed bank in their creation of the highest quality hybrids with mouthwateringly fruity flavors. 
Beyond a taste explosion, strains from Kali's Fruitful Cannabis Seeds are famed for tremendous therapeutic value, and SeedSupreme Seed Bank is proud to bring you the full range of these super fruity feminized seeds from KFC Seeds.
Origins 
The origin story of London-based Kali's Fruitful Cannabis Seeds takes us back to 1999, when a young J Krippling visited a prestigious marijuana exhibition with his uncle and discovered the Kali's Mist strain.
It was love at first sight, and the lucky Krippling went home with a number of priceless cuttings from this spectacular specimen of cannabis.
Kali's Fruitful Cannabis Seeds came about after Krippling had seen international success with his Dr Krippling seed bank venture, and decided the time had come to introduce the global ganja community to the hybrids his beloved Kali's Mist strain could produce.
Brand Evolution
A Cut Above the Rest 
J Krippling is quick and keen to extol the virtues of his remarkable Kali's Mist phenotype - whose huge potential has led to this seed bank's mighty selection of hybrids.
The Krippling Seedmongers have been searching ever since '99 for other phenos which might match or outclass the Kali's Mist cuttings they received from that fateful event decades ago. Dozens of phenos later and they still claim vehemently that simply none equal the prized '99 cut. 
No wonder an entire seed bank has formed around this standout strain - a true cut above the rest.
Fate or Fortune?
Some moments in history are simply magical, and truly it seems the stars aligned to deliver this illustrious Kali's Mist phenotype into J Krippling's eager young hands.
How crucial was the influence of Krippling's uncle and his special contacts at that acclaimed event? Or was it the hand of fate guiding the tech who noticed Krippling's innate connection with this particular strain (and loaded him up with the champion stock cuttings which would become the cornerstone of Kali's Fruitful Cannabis Seeds)? 
Either way, it's easy to feel the magic behind this story - and easier still to feel drawn to these pedigree hybrid strains!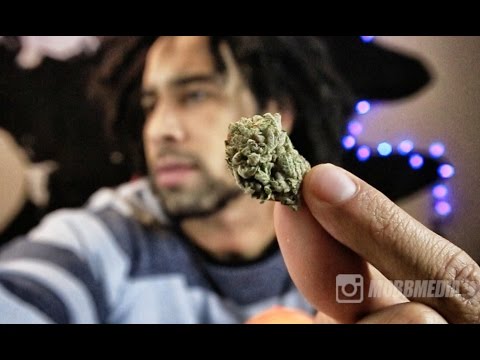 Medical Marijuana Marvel 
Ever since these breeders got their hands on the legendary '99 Kali's Mist strain, they have been actively lending her potent healing properties to the medicinal marijuana masses and with tremendous success.
For years now, this champion cut has been helping to treat everything from chronic pain to migraines, depression, back pain, eating disorders, arthritis and drug dependency. 
However, with the unrivaled variety in flavor and aroma the hybrids of Kali's Mist creates, the strains offered by Kali's Fruitful Cannabis Seeds are as popular among recreational tokers as in therapeutic circles. 
Essential Strains 
If flavorful cannabis is why you're here, then you're in the perfect place.
Kali's Fruitful Cannabis Seeds has a total of 8 hybrid strains on offer - each born through the breeding of Kali's Mist with an industry legend (or two) to bring you the best from all angles with this truly standout specimen. 
These are a few strains worth your full attention.
Puff Puff Pass Out 
The effects of this standout hybrid strain should be abundantly clear from a name like Puff Puff Pass Out, aka Dum Maaro Dum. 
Coming to us through the genetic engineering of a particularly special Matanuska Tundra and Dr Krippling's beloved Kali Mist strain, this 75% Indica-dominant beauty packs one hell of a punch. If you're not a regular toker then keep your wits about you - Puff Puff Pass Out was bred specifically for the seasoned smokers. 
Labeled as an 'all singing all dancing' plant, Puff Puff Pass Out rewards growers with a whopping 400 to 900 grams per plant outdoors, or between 325 and 600 grams per meter squared indoors after a 7 to 9 week flowering time. And as for the tokers - expect a chronic case of red eye and that all-body heaviness of a high-quality stone. 
Kali's White Shadow 
Known as one of the seed bank's favorite and most respected strains, Kali's White Shadow strikes a mighty presence from her name to her plants and glistening buds. 
This hybrid was created through the crossing of Kali's Mist and the perennially popular and undisputed marijuana legend that is White Widow. These two super strains blended with such an elegant harmony to become an instant hit among growers and tokers worldwide alike. 
A 60% Sativa-dominant hybrid, Kali's White Shadow brings 18 to 20% THC content to bear through a stunningly generous display of crystal trichomes. These plants don't tend to reach more than 1.3 meters in height, making them ideal for indoor cultivation. After a 7 to 9 week flowering time, indoor growers can expect between 300 and 750 grams per meter squared for their efforts, while outdoor harvests can yield over 650 grams per plant. 
Kali and the Chocolate Factory
What a name! Another favorite strain of Dr Krippling, Kali and the Chocolate Factory is described by KFC Seeds as a genetic mix containing 50% Kali Mist, 25% G13 Skunk and 25% Chocolope Kush.
80% Indica-dominant, Kali and the Chocolate Factory boasts the kind of unforgettable flavor that would be a perfect accompaniment to any trip to Wonka's chocolate factory. While some phenos lean more towards the G13 Skunk influence, others gravitate towards Chocolope Kush dominance - making this an excellent strain for exceptional taste and variety. 
THC levels hang around at  17 to 20% content, and after 7 to 10 weeks of flowering, indoor crops can reap between 350 and 800 grams per meter squared - outdoor growers are looking at over 700 grams per plant.