Kaliman Seeds is a dedicated Spanish cannabis breeder with a commitment to one of the United Kingdom's most beloved and revered strains - the original Exodus Cheese. 
This seed bank's work with what's known as the 'mother of all Cheese strains' has brought them into the global limelight among tokers and growers alike - and given that they were able to faithfully recreate a once clone-only legend in viable seed form, it's certainly a reputation well-earned.
Without doubt, Kaliman Seeds is the number one stop for any and every fan of the famously pungent Cheese strain - these guys literally have an entire range based on those industry-leading genetics - and SeedSupreme Seed Bank is proud to serve up those stinky delights.
Origins
Founded in 1989 by Spanish breeder Rockster, Kaliman Seeds is the culmination of many years working with the original Exodus Cheese strain - itself a uniquely special phenotype of the infamous Skunk #1.
Rockster had sampled a great number of the deliciously cheddar scented Cheese strains taking the United Kingdom by storm and found them appealing, though somewhat lacking. Rockster spotted room for improvement. 
In '89, Kaliman Seeds officially hit the marijuana market with a faithful re-creation of the once clone-only Exodus Cheese in credible seed form - a breakthrough hailed as revolutionary throughout the cultivation community, and fuel for Kaliman Seeds to embrace the cheesy path ahead of them on a commercial production scale.
Brand Evolution
Cheese Focus 
The Cheese strain has been around for decades, and is a particularly quintessential staple of the British cannabis community (with many tokers still preferring a choice batch of Cheese to even any of the West Coast Californian legends).
Kaliman Seeds' founder Rockster sampled many specimens in the years leading up to the formation of his own commercial seed bank. Exactly why the talented breeder decided to niche down and focus almost exclusively on the United Kingdom's stinkiest strain is anyone's guess. 
What's clear is that improving on this perennially popular variety of marijuana has been the driving force behind the success of Kaliman Seeds since day one. Rockster and his breeders concentrate on developing quality Cheese strains which redefine the term 'strong' and offer connoisseurs with distinctive varieties and as much variation as a platter of their namesake. 
If you're a Cheese connoisseur, you're in the right place.
Unexpected Fortunes
Kaliman Seeds' flagship strain Cheese #1 (sometimes called Exodus Cheese #1) is a particularly special specimen which only carries genetics from the original '89 cut of the UK Exodus Cheese, and she has a uniquely fateful creation story. 
It's common knowledge among experienced cultivators that marijuana is capable of spontaneous sexual reversal - it's why growers need to be vigilant at spotting crop-ruining male plants.
Sometimes, however, these moments can be truly miraculous - as was the case with the birth of Cheese #1, which was preceded by one such sexual reversal which saw a male grow to maturity among his sister clone plants. This unexpected male's pollen fertilized those sister clones and produced Cheese #1 - a pheno literally identical to the infamous and original UK Cheese in taste, high and resin count. 
Many a discerning connoisseur has sampled the taste test and failed to identify any difference, the only question is… can you? 
Rave Reviews
The team behind Kaliman Seeds are talented enough and fortunate enough to have developed a truly enthusiastic following of fans over the years.
This army of admirers has resulted in the seed bank garnering a great many raving reviews over the years on a regular basis from their satisfied customers (the Cheese connoisseurs, in particular - for obvious reasons!).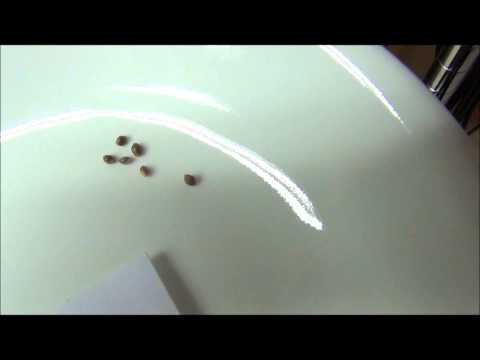 Essential Strains 
If you're a fan of the unmistakable tastes and scents of Cheese then you've come to the right place, and Kaliman Seeds is quite possibly about to become your new favorite seed bank. 
It's tough to go wrong with any of these stinky strains, but we'll dig deeper into a few of their most popular now to show what you're in store for with these premium cannabis seeds.
Exodus Cheese #1 
The flagship pride and joy of the Kaliman Seeds offering, Exodus Cheese #1 is pure Cheese all the way. 
Famed for being utterly indistinguishable from the mighty 1989 Exodus Cheese clone mother in taste, smell and effect, the only change with Cheese #1 that any cultivator might notice is that these bad boys tend to produce up to 50% more bud come harvest time than the original perennially popular clone. 
This award-winning Sativa-dominant beauty is an absolute must-try for any toker or grower whose nose perks up at the slightest whiff of that defining, pungent and delightfully pervasive Cheese aroma. 
Rockster's Cheese 
What happens when you take the 1989 Exodus Cheese clone and add more Skunk #1 into the mix? You end up with a batch of Rockster's Cheese on your hands, that's what! 
A highly moreish blend of both parents, this strain delivers notes of fruity citrus alongside the classic dank and flavorful Cheese taste, with lingering hints of lemon on the tongue.
Cultivators can grow Rockster's Cheese indoors, outdoors or in greenhouses with great success, and should expect plants which can reach anywhere between 80 and 140cm or more, depending on the growing medium used. After around 8 to 11 weeks, she's ready to harvest and net you a generous 600 grams per meter squared for your efforts. 
Suicide Blonde 
As you would expect from such a name, this strain is the femme fatale of all Cheese strains, renowned worldwide as being up there with the most intense Cheese strains the marijuana market has ever seen.
She's more potent in terms of taste and aroma than even the original Exodus Cheese, and has an off-the-charts resin production which far dwarfs her Suicide and Exodus Cheese F1 parents.
Suicide Blonde has a habit of swiftly becoming any Cheese connoisseur's new favorite pheno in a matter of tokes. She's a balanced 50% Indica 50% Sativa hybrid with a flowering time of 56 to 63 days, and is capable of rewarding growers in the region of 600 grams per meter squared come harvest time.