Karma Genetics is a multiple award-winning Dutch seed bank coming to us with a huge wealth of experience breeding for coffeeshops and grow shops for decades.
These talented breeders became an instant hit the moment they debuted with a win at the IC420 Growers' Cup in Amsterdam, and have gone on to establish a world-renowned reputation for their exceptional regular beans, justly earning the acclaim of discerning breeders worldwide. 
Honest and dedicated to a fault, Karma Genetics is famed for their outstanding work with the infamous OG Kush strain, and SeedSupreme Seed Bank is proud to present their full range of high-quality genetics for your pot production pleasure.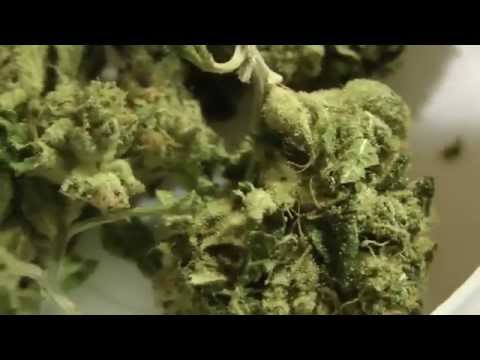 Origins 
Based in Holland, it all began officially for Karma Genetics back in 2008, when the seed bank scooped up their first of many awards at the prestigious IC420 Growers' Cup.
And yet, the full story takes us back over a decade prior to this, when the now head breeder Karma first hit the Amsterdam canna-scene in 1996, working in various Dutch coffeeshops of repute and earning his stripes.
By the turn of the century, Karma stepped up his game and commitment, and began running a grow shop in the 'Dam. Guided by the slogan and ideal of 'Keeping it Real', Karma went on to display extraordinary talent for breeding premium cannabis strains of a unique and highly desirable nature.
Though Karma Genetics is considered as first surfacing on the green scene with the aforementioned cup win, in truth, their huge acclaim had been building for many years beforehand.
Brand Evolution
Critical Cannabis Acclaim 
From the moment the cannabis community first caught a real whiff of the delights in store from the Karma Genetics offerings, they were hooked. 
Interest in this innovative seed bank's genetics, and the desire for a means to cultivate these marijuana marvels, saw growers and breeders alike develop a serious appetite for this up-and-coming wonder breeder's weed seeds - and all this only increased in intensity as Karma Genetics went on to win multiple coveted awards on a yearly basis for their wave-making hybrid strains. 
Holding true to their up-front approach has been integral to the success of this Dutch seed bank, helping them build on the public's keen interest by honing a reputation for honesty and taking the time needed to breed pot perfection.
A fast-growing and dedicated global fanbase has formed around Karma Genetics over the years - specifically among their fellow breeders, for whom regular seeds of high-quality like this are priceless - with no sign of slowing down any time soon. 
An Honest and Open Approach 
Lead breeder Karma has always placed tremendous value on adopting an honest and open approach to all his breeding projects, and this ethos guides the Karma Genetics team in every weed seed they produce for the marijuana masses.
It's clear to anyone with a head for business why this critical cornerstone of the Karma Genetics approach has resulted in their worldwide critical acclaim and the string of prestigious awards they have taken home.
From taking the time to breed their beans right to showing fans exactly what goes on behind the scenes, this seed bank's honesty and openness is truly admirable and without a doubt why so many cannabis cultivators feel at home shopping for Karma Genetics seeds.
Premium Genetics Only
Karma Genetics has never been interested in anything less than phenotype perfection, strains of the highest caliber - only these varieties could ever be expected to produce the kinds of exceptional cannabis strains Karma and his team are looking for.
This seed bank's dedication to the finest genetics goes far beyond merely meticulous selection of the most desirable and generous parent strains, though. These breeders believe firmly that regular testing of every strain in their genetic library is essential to preserving the integrity of their premium pot offerings. 
They're even known to cut strains from their lines without hesitation if this regular expert analysis should reveal any given strain no longer meets their ever-evolving standards of exceptional. 
For the Experienced Cultivator 
Those new to the ganja growing game should take heed - these seeds have not been designed with you in mind.
Karma Genetics has always been a seed bank more focused on maximizing marijuana's other desirable traits, rather than focusing on making the cultivator's life any easier. This has resulted in a selection of premium beans perfect for those desiring top-shelf quality nugs powered by superior genetics, though somewhat unsympathetic to the novice grower.
That said, there are some strains among the Karma Genetics collection deemed suitable for the rookie cultivator, such as Headbanger or Skullcap - both known to be generous yielders who flower fast and thrive indoors or out.
Sharing is Caring 
It's a term we fans of Mary Jane hear often, and one Karma and the Karma Genetics team adhere to as an established guiding principle.
The 'sharing is caring' ethos is woven into the fabric of this seed bank's operations, helping to form tight bonds built on shared ethics and mutual respect within the breeder community. This, in turn, has led to a great many collaborations between Karma Genetics and other industry-leading breeders and seed banks throughout the world. 
In fact, Karma Genetics has another label you might have heard of, dedicated to handling these exciting collabs - Karma Squad Seeds - which includes work with breeders like Hortilab (with whom they created the cup-winning legend Sour Power OG).
Essential Strains 
It's really rather tough to go wrong with any of the Karma Genetics cannabis seeds, as there is sure to be a strain among this sublime selection which tickles your fancy and fits your needs to perfection. 
That said, we'll take a closer look at some standout specimens among their premium weed seeds to help light the way. Breeders on the hunt for quality regular seeds - stop searching, you're here.
Karma's OG 
It really is all in the name with this stupendous strain, the one considered by lead breeder Karma to be his personal baby (and named after him, no less - she must be something special indeed!). 
Karma bred this beauty on a solo run, uninfluenced by outside opinions and drawing solely on his own expertise and gut instincts. Being a huge fan of the legendary OG Kush strains, Karma recognized profoundly what makes this perennial favorite so popular, and has succeeded in creating a supercharged phenotype any fellow lovers of OG should fall fairly instantly head over heels in love with.
Karma's OG draws from some sublime, exclusive and extinct cuts of OG Kush from Orange County in California and San Fernando Valley. These building blocks created Lucifer OG, and a subsequent back-cross bred Biker Kush v1.0 - all of which helped create this incredible specimen. 
That's a whole lot of premium OG right there! Go on, treat yourself.
Headbanger
Known as being one of the few Karma Genetics strains with a substantial amount of sympathy for novice cultivators, Headbanger is perhaps one of the most appealing strains any newcomer to cannabis cultivation circles could ask for. 
Crossing Sour Diesel with OG Kush has created a supremely stinky and sour-smelling lime OG hybrid in Headbanger - one whiff of which is enough to see those saliva glands working overtime. 
She's known to be far more sour than Diesel in fragrance and flavor, and for growing with a tight bud structure capable of rewarding growers with some seriously impressive yields come harvest time. Headbanger is certainly one of those hybrids any grower - novice or pro - should be ecstatic to get their hands on.