"KC Brains" seed bank
KC Brains come to us with over 30 years experience growing, breeding and selling marijuana seeds, as well as an established reputation for providing the best budget options on the market. 
This seed bank is one of the oldest Dutch seed companies, but remains as relevant and modern as any new breeders on the block, drawing on their extensive knowledge and experience from worldly travels dating back to the height of psychedelic pot and sensimilla in the swinging sixties.
The result is an impressive catalog of high-quality hybrid strains, feminized seeds and award-winning varieties of marijuana - all at the most affordable prices. Whether you're after feminized seeds for those single-generation harvests, regular beans for breeding new strains or autoflowering seeds for easy harvests, you'll find all you need in the KC Brains stash at SeedSupreme Seed Bank.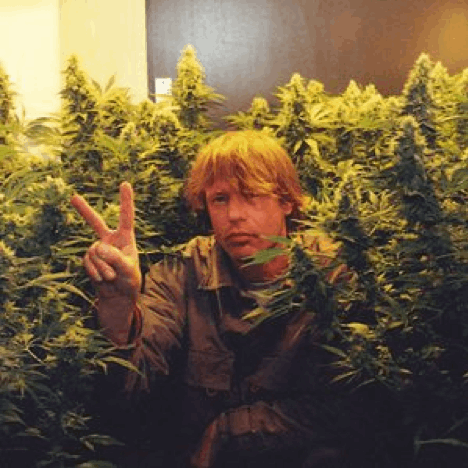 Origins
KC Brains of the Netherlands was born back in 1979 as the brainchild of the seed bank's namesake.
KC had built up a wealth of knowledge from the hippies of Amsterdam in the 60s, but his adventure began in earnest with the decision to travel the world and visit the reaches of the cannabis community.
Over the years spent meeting growers, collectors and enthusiasts - learning their secrets and sharing his own - KC's expertise grew beyond measure.
How many years stood between these worldly explorations and forming his self-titled seed bank is anyone's guess, but by '79, KC Brains was formed - one of the first breeders in the Dutch seed trade, guided by the ethos that budget does not mean poor quality and driven by the aim of providing the best budget beans and a sustainable service to the evolving marijuana market.
Brand Evolution
Global Cannabis Community
It's fair to say the global ganja community played an instrumental role in the development of KC's skills and desire to produce seeds for everyone who shared his love for producing pot.
The details surrounding KC Brains' talented founder and his travels are somewhat scarce. We know he has spent a great many years traveling and learning from growers throughout the world, honing his cultivation chops and developing a solid understanding of what makes marijuana magical.
In 1990, KC started regularly visiting Brazil as part of his ongoing hunt for unique and exceptional genetics.
What's clear and laid on the welcome mat for any cultivators shopping the KC Brains selection is that these premium weed seeds exist through the symbiotic merging of KC's swinging sixties hippy-fueled experiences and the lessons learned from stepping outside his home zone.
Without the global cannabis community, who knows if KC Brains would even exist as we know it.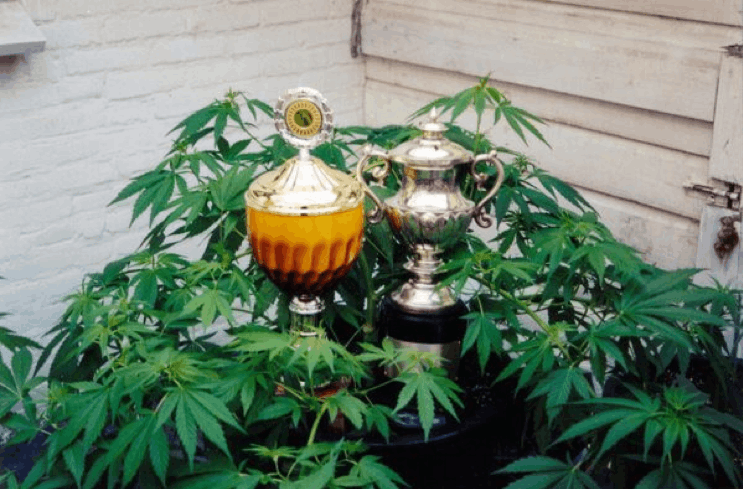 Only the Finest
When it comes to new strains from the talented breeders at KC Brains, they only have eyes for the finest and most popular breeds.
That goes as much for their carefully selected parent strains as for the exciting new hybrids these Dutch maestros create. The goal is always to capture the essence of truly great ganja and breed strains capable of perennial popularity.
KC has learned through trial and fire what makes an exceptional strain, and this intuition has helped the KC Brains seed bank remain consistently relevant in an ever-evolving market, able to satisfy generations of stoners and growers alike.
Their Northern Lights Special is a prime example of KC's ability to take strains the marijuana masses love and find a means to improve on greatness - a blend of Indica and Sativa Northern Lights strains which produces a seriously strong and desirable version of this industry legend.
Budget Doesn't Mean Poor Quality
KC Brains operates according to the strict belief that budget does not mean poor quality.
This core ethos has always been at the heart of the breeding practices for these Dutch weed wizards, whose work with only the best genetics in the world helps them be sure they always produce the finest strains they possibly can.
Quality need not break the bank, and KC Brains has been proving this for decades, with no sign of slowing down any time soon.
Rigorous Quality Checks
It's well known that KC is rather particular about his strains.
This prudent pot breeder ensures that every seed his company produces is subject to rigorous quality checks to ensure the consistency and reliability of his beans. Every strain, new and old, is regularly tested for germination, potency and viability so that KC Brains can be sure they are only ever selling guaranteed coffeeshop-quality strains.
Essential Strains
With a number of award-winning strains among these regular, feminized and autoflowering cannabis seeds, it's a safe bet that you'll easily find some beans in this seed bank's catalog to satisfy your needs.
And with KC Brains' dedication to quality at low prices, it's comforting to feel free to experiment and find the seeds which work for you. Here are some of the standout strains from these talented Dutch breeders.
Mango
Mango from KC Brains comes to us from a special selection of KC 33 and an Afgani specimen, resulting in a high-performing strain capable of thriving in most any cultivation medium, from pot to soil.
This beauty is known to grow with typical Indica tendencies, favoring a short and bushy stature, though she can reach some impressive heights (especially when cultivated outdoors) and, after a short 7 to 10 weeks flowering experiences some seriously explosive growth.
Mango's massive buds mean, of course, a hefty haul come harvest time. Many growers report an average as high as 800 grams per plant outdoors and no less than 150 grams per indoor plant. When considering the high CBD count and lower THC levels of the Mango strain, it's easy to see why she's in such high demand among medicinal circles.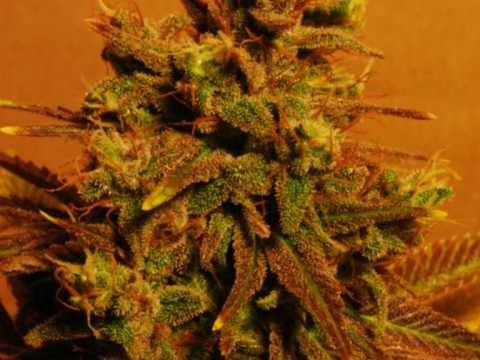 KC 33
This balanced Indica/Sativa hybrid strain is a Dutch delight cultivated for many years and designed chiefly as an outdoor grower - though that's not to say indoor crops won't see huge rewards, too!
KC 33 brings the best of Thai and Brazilian lineage in a stable hybrid known to grow like a typical Sativa strain, developing into a tall plant with some seriously dense nugs of the deepest, purest and most appealing green hues you ever did see. Good news for novice growers, too - KC 33 is super resistant to your average mold or disease-related problems, making her a great choice for those early grows.
When it comes to THC, KC 33 packs a mighty punch with an average of 20 to 22% content. Though CBD levels aren't the highest, she's still regularly turned to by therapeutic tokers for her clear-headed and energetic influence.