Medical Marijuana Genetics
Medical Marijuana Genetics is a collective of breeders with a passion for medicinal marijuana ignited through personal, tragic, and enlightening experiences.
They've witnessed up close the remarkable benefits of medical cannabis, making a notable difference in the quality of people's lives when nothing else could ease their suffering and are fuelled by this first-hand wisdom to create therapeutic weed strains with the most profound effects for patients.
Beyond behind award-winning breeders with a line of seriously incredible CBD-dominant seeds, Medical Marijuana Genetics are on a wider mission to raise global awareness of the healing potential for pot, and SeedSupreme Seed Bank wholly support their mission to create cannabis with the most beneficial therapeutic effects.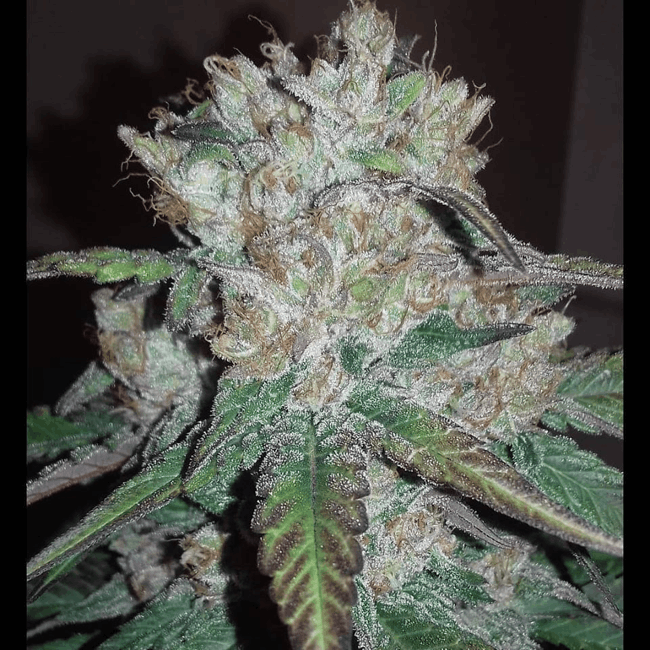 Origins
British-born Medical Marijuana Genetics came into existence back in 2014, through loss and enlightenment.
The founders discovered the healing properties of marijuana while searching in desperation for a way to treat the symptoms of a family member in terminal condition as she battled late stage pancreatic cancer.
The effect of cannabis oil treatment was so notable that the patient was up and gardening in no time at all, able to enjoy her remaining days in a state of relatively no pain.
The penny had dropped for these Brits and a passion awoke within them to join the legalization fight. Starting with their website to simply promote the benefits of medical marijuana seeds and encourage others to share their experiences through honest discussion, it quickly became clear that cannabis high in cannabinoids other than THC was severely limited.
And so, alongside award-winning breeders and caregivers from the Basque region of Spain, Medical Marijuana Genetics was born.
Brand Evolution
Mission Statement
The medically-driven goals of Medical Marijuana Genetics can be split into four distinctly impactful mission statements.
First, these breeders aim to create the most therapeutic CBD-rich strains the world has ever seen, pushing the boundaries of present-day possibility and raising the bar on all medical-grade ganja.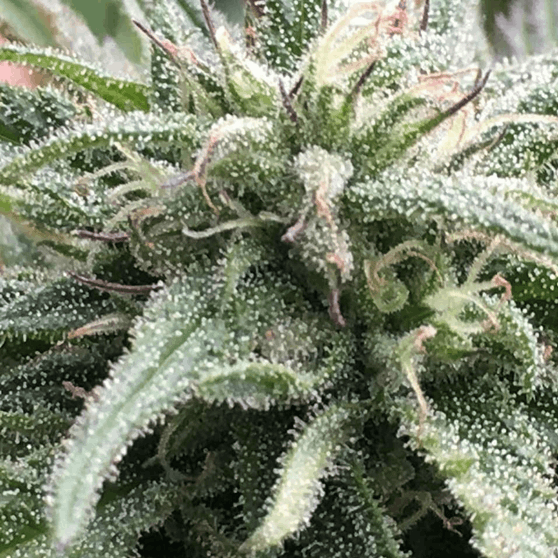 Beyond premium seed production, these Brits also take on the responsibility of raising global awareness surrounding the breadth of benefits medical marijuana brings to the table in all forms from bud to extracts.
Naturally, another aim of Medical Marijuana Genetics is to challenge and encourage the UK government to wake up and recognize the true therapeutic value of this miraculous plant and modify their stance on cannabis across the country.
And, last but not least, this seed bank is committed to increasing funding for independent research into weed, its extracts, and its healing potential.
Choice Genetics
Having established themselves first as researchers, this team of breeders spent a great deal of time understanding the anatomy of cannabis on a biological level.
As such, they knew the value of starting with a truly strong genetic library to support their medical mission with a rock-solid foundation.
The Brits target the best strains for the job, and Medical Marijuana Genetics now have a mightily impressive gene pool at their disposal, including such hits as the legendary AC/DC, the elegant Juanita la Lagrimosa, and the heady Harlequin - all carefully chosen for their propensity towards producing CBD.
Breaking CBD Records
Medical Marijuana Genetics made waves the moment they hit the green scene.
Their inaugural strain - named Candida (in honor of the founders' dearly departed relative who began their quest) - showed that these British breeders had a real natural talent for breeding. Through the artful blending of parent traits, Medical Marijuana Genetics had succeeded in meeting the market with a strain containing record-breaking CBD levels.
At 20.6% CBD content, their debut therapeutic strain was an instant hit and was crowned as having the highest count in any CBD-rich phenotype bred in Europe.
The supreme success of this first cultivation led Medical Marijuana Genetics to base a number of strains of the Candida genetics and, in turn, to create 12 more strains for the line - each bred to bring the widest range of benefits possible, retain CBD dominance and never drop CBD levels below 10%.
Cannabis and Healing
For those still unsure of marijuana's healing potential, a little lesson for you.
We as a species have been using cannabis for over 5,000 years as a medicine. The psychoactive ingredient (THC) tends to be favored for certain symptoms of the mind, while the non-psychoactive ingredient - or cannabinoid, as they're known - of CBD is most commonly sought for physical ailments.
Many believe that for the full healing potential of pot, a healthy balance between THC and CBD content is called for, but with modern cultivation techniques and understanding, breeders like Medical Marijuana Genetics are able to offer strains with none of the psychoactive THC cannabinoids, creating a healing experience fit for everyone.
Cannabis therapy can treat a range of symptoms including migraines, chronic pain, nausea, skin conditions, inflammation, muscle spasms, eating disorders, seizures, bacterial infections, anxiety, depression, and even cancer.
Research is always ongoing in the field, and the list of ailments marijuana can ease is only getting longer. Medical Marijuana Genetics have positioned themselves on the frontlines of those investigations, keen to discover the full breadth of benefits this miracle of nature has to offer.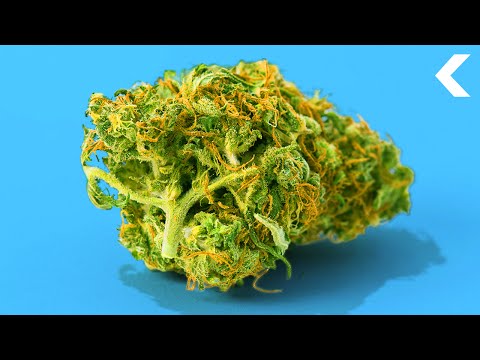 Essential Strains
Every strain from Medical Marijuana Genetics has been thoroughly lab tested, with results regularly posted online for you to browse and select the best fit for your needs.
These premium medical beans have been lovingly bred with active input from the community to ensure that strain development always remains on point and is devoted to the ultimate goal of creating the finest therapeutic strains money can buy.
We'll take a closer look at some of their standout strains now.
Candida (CD-1)
The very first strain Medical Marijuana Genetics released to the market, their flagship and proud owner of an astonishing 20.6% CBD content!
Candida comes from the established and beloved genetics of Cannatonic and AC/DC and is known for one of the highest CBD concentrations in any CBD-rich phenotype created in Europe. Named after the founder's mother, the Latin name translation of 'bright light' reflects exactly what a terrific therapeutic strain this hybrid really is.
She comes in two phenos - the Sativa tends to have a higher CBD count than the Indica, but both produce plants layered in CBD-rich crystals and packed with dense nugs.
THC levels remain consistently around 1% or lower with this medical marvel, making Candida an absolutely perfect choice for those who need their therapy without any psychoactive influence.
Green Doctor
Medical Marijuana Genetics took their legendary flagship Candida and bred her with a choice specimen of the legendary Haze genetics to create this therapeutic marijuana marvel.
Green Doctor is one for those looking for high CBD content alongside a little psychoactive kick. CBD for this bud beauty tends to range between 10 and 16.9%, while THC clocks in around 3.7 to 12% - overall making for a seriously balanced and enjoyable experience.
The cerebral high from Green Doctor is just what the dope doctor ordered for those who crave that extra jolt of feeling good while the healing herb works its magic. Best yet, this cannabis has a delectable citrus scent and produces some seriously generous yields!
Hiydrow (HY-1)
Hiydrow is a Sativa-dominant hybrid coming to us as the result of the ingenious breeding of West Coast legends Girl Scout Cookies and Blue Dream with the CBD champion Candida.
CBD tends to average between 11 and 16.5% content for this hybrid, with a THC level regularly recorded between 6 and 8.4%. The balance Hiydrow brings is ideal for those needing the therapeutic benefits both cannabinoids deliver - all without overloading the user with a heavy psychoactive high. This means maximum medicinal value and makes Hiydrow an all-day toker if needs must.
She's a great candidate for hydroponic cultivation, resilient to most problems growers might encounter and an all-around curative king.