"Medical Seeds" seed bank
Medical Seeds are medicinal marijuana breeders with one defining goal - to produce the absolute finest medical-grade ganja seeds the world has ever seen.
The breeders behind this seed bank have been honing their skills and enhancing their strains for many years now, and are backed up by innumerable scientific studies proving the unrivaled excellence of their weed seeds in meticulous medical trials.
They're the creators of the infamous Y Griega CBD strain and adhere to rigorous quality standards to make sure only flawless seeds make it to market. 
Get their best medicinal weed seeds here at SeedSupreme Seed Bank.

Origins
Spanish Medical Seeds was founded in Barcelona back in 2005 by a dedicated marijuana lover named Juavier Ruano.
Ruano's team came together armed with a vast collection of premium quality commercial cannabis strains developed through the scrupulous selection of rare and astounding phenotypes of largely Dutch and Canadian genetic origins.
With their formidable genetic library, these Spanish breeders set about producing the absolute finest weed seeds for the medicinal marijuana market, in response to the booming industry and broadening global perceptions.
Their aim has always been to raise the bar on top-shelf medicinal-grade ganja.
Brand Evolution
Medical Service
Medical Seeds are far more than merely one of the world's most dependable sources of highly potent and effective medicinal cannabis seeds. They see beyond the high therapeutic value of their products and dive into the depth of the mental and physical benefits of marijuana itself.
Theirs is a mission to heal suffering, soothe the body, uplift the spirit and ease the minds of the masses.
In service of this admirable pursuit, they go beyond producing premium pot seeds for the medical industry and branch out into broader endeavors such as translating studies in foreign languages to help further global education about the miraculous marijuana plant.
They have also written articles for a number of prestigious publications aimed at teaching audiences how to make a variety of tinctures and extracts, as well as how to achieve the 1:1 THC to CBD ratio (such as their famous Y Griega CBD strain or OG Kush CBD), and maintain an active blog expanding on everything from cultivation tips to responsible consumption and the therapeutic properties of various strains.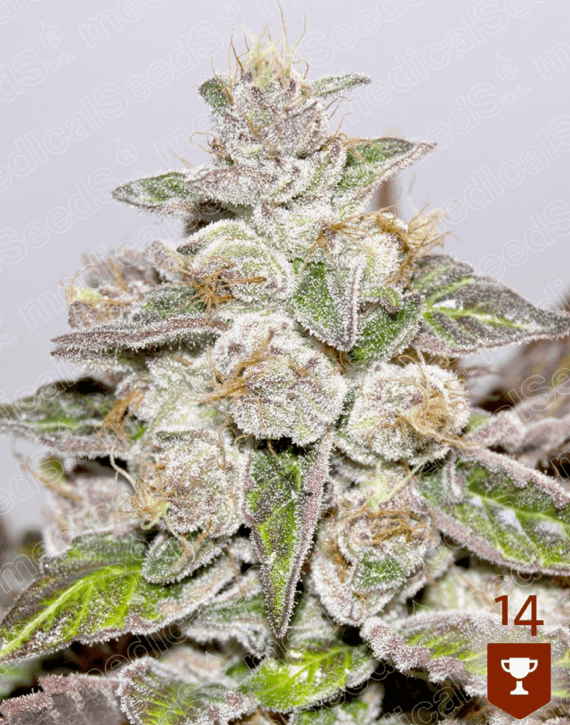 To cap it all off, they even wrote a book titled Cannabis Extractions, which ties all their content and knowledge together in both English and Spanish languages.
Award-Winning Status
In total, well over 100 awards of national and international acclaim have been scooped up by the mindblowing medicinal seeds put out by the remarkable breeders at Medical Seeds.
To the beaming pride of these Spaniards, over 30% of those awards have been taken home by their customers who have cultivated the Medical Seeds beans to outstanding perfection.
Of course, maintaining award-winning status means keeping a keen eye on the genetics which enter any new breeding projects, but this team of talented breeders have developed some of the sharpest eyes for detail in the business - no inferior specimens slip by these masters.
Taking the kind of special care they do throughout the entire breeding process and focusing on drawing out the full performance, flavor, aroma, THC and CBD potential is what Medical Seeds do best, and it will undoubtedly see them winning awards for many years to come.
Controlled Production
This seed bank likes to keep things simple. Small scale with massive output suits these skilled Spaniards like marijuana suits medicine.
Keeping production small and controlled helps Medical Seeds focus on the best quality seeds possible. It enables them to thoroughly study the plants they work with in an effort to deepen their understanding of any given plant's behavior during cultivation.
This means these breeders have a healthy eye on the horizon and are able to accurately predict plant responses to various pests, fungi and cold snaps, as well as identify the best methods of cultivation - from fertilizer used to flowering periods and whether to grow indoors or out for the best results.
This meticulous production and strict quality control leads Medical Seeds to premium beans every harvest.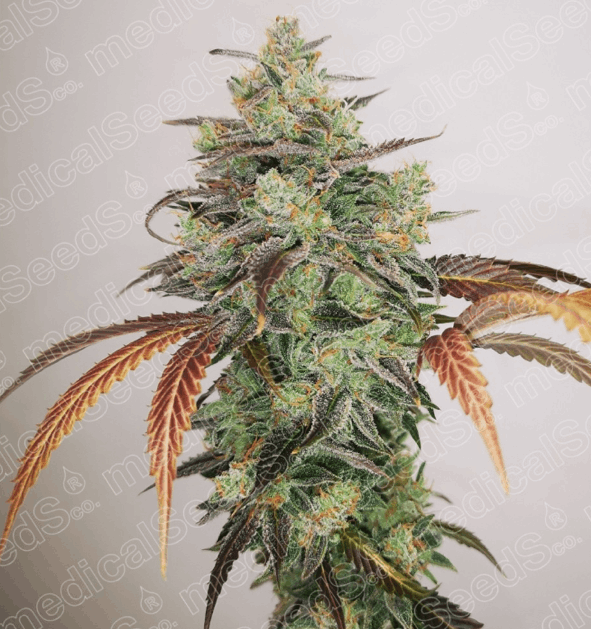 The CBD Revolution
It's fair to say that Medical Seeds were fully swept up in the CBD revolution and have directed the brunt of their breeding efforts in response to it.
As awareness of cannabinoids grew and the means to cultivate strains with a focus on CBD (the 'ingredient' with the main therapeutic benefits to consumers when ingested) hit the community, these Spanish breeders were among the early adopters and have followed the evolution of this revolution like their own CBD shining star.
It's estimated that over 50 various ailments can be eased or even cured with the right marijuana treatment (though it's likely far more - we are only scratching the surface of pot's healing potential, after all!) and Medical Seeds feel the calling to be a part of a future where weed helps ease the world's suffering.
Studies are ongoing, and this seed bank is at the forefront of the trials and experimentation to bring you the best THC:CBD ratios possible to deliver the most effective and best therapeutic benefits.
Essential Strains
Especially when it comes to medicinal marijuana, knowing the best beans for the job is essential. Thankfully, the Medical Seeds website provides plenty of useful and relevant key information about each of their medical strains and what they're ideally suited for treating.
We'll take a look at some standout strains among their selection.
Mendocino Purple Kush
A seriously frosty 60% Indica-dominant beauty, Mendocino Purple Kush comes to us from the generous genetics of Mendocino Purple and Purple Kush to bring one hell of a showstopper.
Winner over 13 awards since 2014, this hybrid of Canadian origins is an absolute must try for lovers of mouthwatering flavor and high THC potency. The psychoactive cannabinoid definitely takes the lead here, but the CBD level balances the high wonderfully.
Growers able to implement a Sea of Green setup should do so as Mendocino Purple Kush can be quite a large plant to handle. The vibrant colors of this marijuana masterpiece vary from pheno to pheno, but are always a breathtaking sight to behold.
Y Griega CBD 2.0
Translation, And Greek CBD 2.0 - this balanced hybrid strain is the result of a great many years selecting and breeding Y Griega CBD, maturing the pheno to perfection, and crossing those stable genetics with the famous Cherry Wine CBD.
Y Griega CBD 2.0 is a dream come true for therapeutic tokers who want their THC as low as possible - this miracle of medicinal marijuana boasts a THC content below 0.3%, making it perfect for tinctures or other extractions for medical use.
Medical Seeds brought this citrusy and exceptional CBD strain into the world in collaboration with the famed CBD Crew, and it has become a fan favorite among the medical community ever since.