"ROOR Seeds" seed bank
ROOR Seeds come from industry legends and stoner suppliers, ROOR. A team entrenched in the cannabis community for over 2 decades, providing global connoisseurs everything they need from papers to bongs and vaporizers, this brand is synonymous worldwide with creativity, top quality products and exceptional customer service.
In collaboration with the world's foremost renowned cannabis breeders, the ROOR team branched out in a new direction, bringing their standard of excellence to the weed seed world and offering the finest genetics the market has to offer. 
SeedSupreme Seed Bank stock the full range of these high-quality cannabis seeds, beans developed with the connoisseur in mind to deliver some truly special strains, and simply named (S-line for Sativas, I-line for Indicas) for your convenience.

Origins
Though ROOR themselves date back to 1995, Amsterdam-based ROOR Seeds as a subdivision of the company did not surface until 2012.
The move into breeding ganja was galvanized when this dedicated team decided the time had come to become more than purveyors of premium stoner glassware and merchandise.
ROOR had heaps of talent at their disposal alongside buckets of extensive insight into the cannabis community, and so they committed to converting that potential into breeding new strains of weed seeds with a focus on quality above all else.
Brand Evolution
Starting Strong
Unlike many seed banks, ROOR Seeds got started with a shining brand reputation well-earned through their years of servicing the marijuana masses.
ROOR's philosophy has always been one of evolution, and the guiding ethos of creating products of the absolute highest quality, unrivaled in functionality or individual design, remains as true for ROOR Seeds as their parent company.
Here, we have a seed bank based on the existing principles of truly valuing customer feedback, and from the get-go, audiences knew they could count on this fledgling seed bank to embody those same principles.
A strong relationship with their fans helped ROOR develop ice notches and diffusers, it helped create lifetime supporters including celebrities like B-Real, System of a Down and even Howard Marks, and it helps enormously with their weed seed selections, too.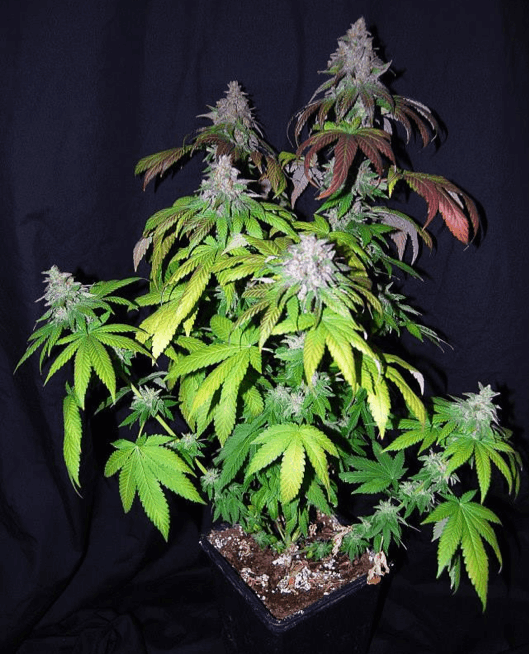 World-Class Collaboration
In order to truly serve the needs of the cannabis cultivation community, ROOR Seeds knew they needed to take their customers' demands for quality and add in their own glowing reputation and dedication, then add a dash of seasoned experience if they were to create a truly new and exciting selection of seeds.
By combining their existing creativity, perfectionist standards and famed customer relationships with a team of the world's best and most innovative weed breeders, ROOR Seeds were able to glide into the market and make an immediate name for themselves.
Special Guest Star
Of their assembled team of talent, perhaps the most memorable mention was a team up with Shantibaba, the guru of modern ganja, lead geneticist and founder of not only The Greenhouse Seed Company but also of Mr Nice Seedbank.
When the latter of these weedy enterprises was responsible for a number of original High Times Cannabis Cup award-winning strains dating all the way back to 1988 (with such hits as the infamous White Widow or the sumptuous and unforgettable Super Silver Haze), it's easy to see why such a partnership helped ROOR Seeds with the kind of explosive growth any autoflowering strain would be proud of.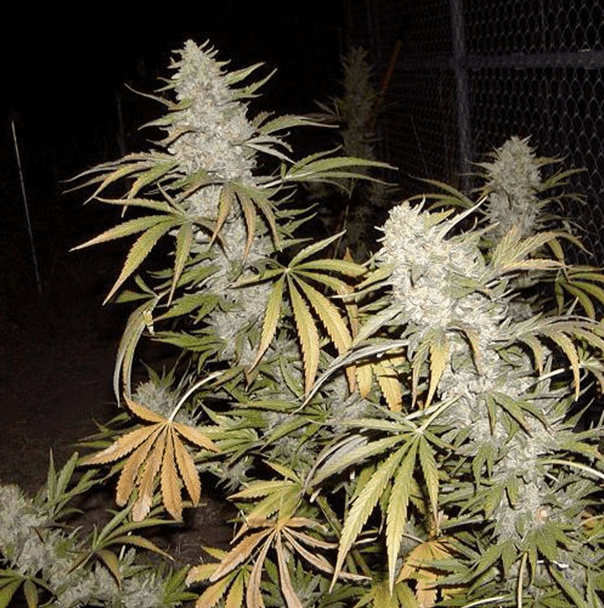 Stringent Seed Standards
As you should well expect, ROOR Seeds places the same degree of impeccable standards on their cannabis seeds as gave their brand its long-standing reputation.
In their constantly evolving quest to bring the cannabis community the finest genetics the world has to offer, from delectable terpene profiles delivering mouthwatering aromas and flavors to perfectly optimized THC and CBD levels, no stone is left unturned.
An eloquent and accurate quote by Antoine de Saint-Exupery helps guide the ROOR team in their principles and perfectly exemplifies their approach to breeding quality cannabis seeds as well:
"A designer knows he has achieved perfection not when there is nothing left to add, but when there is nothing left to take away."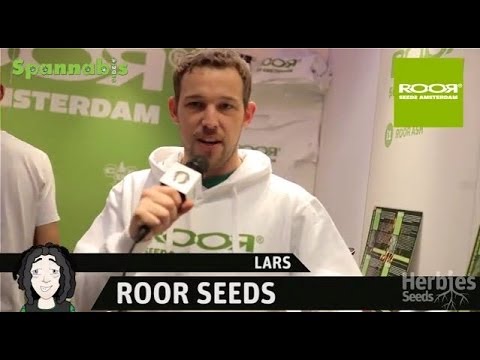 Keep It Simple, Stupid
ROOR Seeds have no interest in bamboozling their customers or making life any more challenging than it needs to be.
The first way they have set about tackling this is by giving their products extremely simple names to help cultivators make speedy selections. Their S-line is home to any Sativa strains, while their I-line houses the Indicas. From there, each line subdivides into numbers as the company creates more strains.
However, it's worth noting that this numbering system is also because stocks are limited, which means if you spot a seed which takes your fancy, you had best act fast!
Secondly, ROOR Seeds make an effort to establish the smoothest connection with their fans in the United States.
You can already find ROOR shops in California, Colorado, Michigan and Washington. Well, at each of these physical stores, growers can now grab the fantastic ROOR Seeds range of cannabis seeds - though stocks can vary depending on current availability.
Essential Strains
When choosing which ROOR Seeds strains are the best fit for your next harvest, it's important to know what to expect.
First up, all cannabis seeds from this seed bank come packaged in unique glass bottles encased in a metal container (which sounds about right, given their glassware legacy). This ensures they will always reach your door in the freshest and most viable state possible.
At the time of writing this piece, there are 4 regular seeds and 5 feminized varieties available on their menu. We'll take a look at some of the standout strains below.
F3 - White Skunk
A delightful feminized hybrid strain crossing the genetics of 2 indisputable legends of cannabis. The blending of Skunk and White Widow traits has given this White Skunk strain a truly exceptional old-school flavor profile, one hell of an aroma and off-the-charts production potential.
She's an Indica-dominant strain known for growing pretty tall and taking anywhere between 7 and 8 weeks before she's ready to harvest. An absolute beauty for the connoisseur craving an unbeatable taste of combined classics.
I3 - ROOR Citrus Smoothie
A ganja gem of some exquisite beauty. ROOR Citrus Smoothie comes to us from the crossing of Grapefruit and OG Kush genetics - both some of California's most famous strains.
This Indica-dominant wonder is overflowing with fruity flavors and a fan favorite for her super swift flowering times and seriously potent high. Her buds grow dense, with the kind of generous coating of crystal trichomes that you know leads to some crazy high THC levels.
Beyond standout flavors, described as an explosion of taste and citrus fireworks, Citrus Smoothie is a great choice for medicinal users suffering with pain, stress or anxiety.
F4 - Grand OG
Another feminized hybrid strain, Grand OG brings together the best of her parents' traits. The generous genetics of True OG and White Widow deliver this Indica-dominant plant an exceptional effect and taste alongside a short 8 to 9 weeks until harvest.
She may not be the most prodigious producer, but what she lacks in quantity is more than made up for in the quality of these moreish buds.
Make sure you have plenty of room spare as Grand OG develops a tall structure you will need to prepare for.