Secret Valley Seeds made a name for themselves over the years as a seed bank who specialize in dependable outdoor weed seeds for the growers who demand equal parts bountiful yields and top quality.
This seed bank is an ideal source of quality genetics for any commercial grower or private cultivator hunting a strong return on their investment. They have become a household name for serious and elite growers with their hearts set on new and interesting varieties.
SeedSupreme Seed Bank are proud to stock these ultra-hardy, super potent and productive easy-growing connoisseur hybrids, bred from phenotype perfection to bring the best flavors and highs to every outdoor cultivation.
Origins 
You have to do some real digging to discover the history of Secret Valley Seeds, and even then, very little information surfaces about the origin story of this Canadian seed bank.
It's almost like they value their privacy (which we could never have guessed from such a company name!).
What's unclear is whether one Jason Baker stands as the sole founder of Secret Valley Seeds, or merely runs the operations, however, this dedicated breeder is certainly heavily involved in SVS operations - a fantastic fact indeed, as he is a member of the High Times Breeder's Hall of Fame and has worked with Canadian cannabis genetics since 1997.
Brand Evolution
Hidden Valley R & D 
From their base of operations in a secret hidden valley at an undisclosed location inside Vancouver Island, British Columbia, Secret Valley Seeds dedicates their time to studying and understanding every aspect of the cannabis plant.
Through their learning, they set about breeding the finest range of connoisseur hybrid strains imaginable, selecting from a large range of parent plants who are chosen as shining examples and the perfection of their phenotypes.
This is a seed bank who knows that only the best of the best genetics are suitable for their ultimate goal - one of creating connoisseur standard strains which never sacrifice a desirable yield for their superior tastes, effects and resilience to harsh outdoor climates.
Mission Statement 
Secret Valley Seeds' aim is to create exciting new weed strains packed with the perfect flavors, THC and CBD ratios.
But theirs is a specific market, one largely targeting cultivators not fortunate enough to live in sunny tropical climates. This makes the Secret Valley Seeds cannabis seed collection an ideal choice for growers living in the Northern Hemisphere who, above all else, prize the quality of their seeds.
Because ultimately, the guiding principle and most cherished value of this seed bank is producing top shelf quality and the kind of absurd yields to get even the choosiest grower giddy about. It's a rigorous reputation to live up to, and yet one each of SVS' outstanding strains manages with flying colors.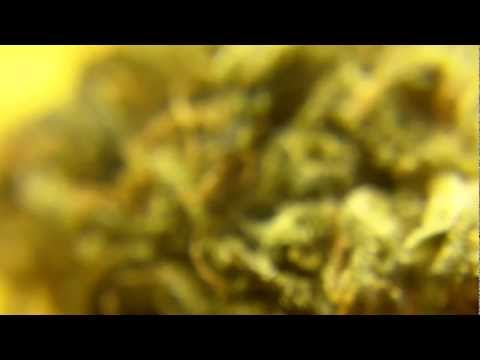 The Secret Ingredient 
The secret sauce of Secret Valley Seeds is without question their unique Sugar Male strain, whose genetics are a closely guarded secret. 
This strain lends some exceptionally delightful tastes and smells to the best hybrids which come from the SVS line of cannabis seeds, and was instrumental in the resounding success of their flagship plant, the unmissable Purple Pineberry, a strain which has risen to legendary status among the global cannabis cultivation community.
Dependability
To Jason and the Secret Valley Seeds team, spending endless hours devoted to breeding their strains and weeding out weakness was a price worth paying time and again to create the most dependable seeds for every customer.
Their quality standards and desire to ensure every outdoor grower who cultivates with their seeds has the best experience and possible output has driven them to go above and beyond the call of duty, from careful and selective breeding to studious observation and planning. 
And when the results are consistently productive, potent, resilient and reliable ganja crops, it's clear that their methods work a charm.
Hiatus? 
Though cannabis seeds from Secret Valley Seeds are still available to purchase from a number of seed banks, you might struggle to find a direct online presence for these champions of the outdoor ganja growers.
A little digging reveals some stock-related issues and that Jason Baker still has many plans for SVS and the hopes of a grand revival soon. Jason, in the meantime, is still hard at work honing his craft, and an integral member it seems of the Next Generation Seed Company, a multiple award-winning seed bank with deep roots in the cannabis community and High Times.
Essential Strains
The Secret Valley Seeds shelves are stocked with some fantastic choices for any grower of any amount of experience.
If you're looking for the proverbial commercial cannabis cash cow, their Top Dollar and Hardcore strains are a global sensation for their fast flowering capabilities and generous yielding tendencies.
Or, if you're not so constrained by time and can afford to wait a while longer for a truly special strain with out of this world flavors and aromas, the likes of Northern Flame, Jamaican Grape, Purple Pineberry or Texada Timewarp could be a perfect fit for your weed needs.
Join us as we take a closer peek at those weed strains which really stand out.
Northern Flame 
A sublime and stunning hybrid strain heralding from Northern Lights, Skunk, Thai, Grapefruit and Hawaiian genetic lines, Northern Flame delivers a delightfully cerebral Sativa high filled with a rich and fruity tang which lingers on the tongue. 
She's capable of growing monstrously large buds if given optimal outdoor conditions, and boasts exceptional resilience to spider-mites and other pesky problems. Indoor growers will see best success using the Sea of Green cultivation method. 
Purple Pineberry
A delectable hybrid and the SVS flagship strain, Purple Pineberry is an exquisite strain bursting with color and flavor.
Fans love her piney scent and taste, as well as her super-swift flowering time of a mere 42 days. Under ideal cultivation conditions, she can reach some impressive heights and yield up to 240 grams per plant, rewarding dedicated growers with a bounty of spectacular nugs. Good news for novice growers, this strain is easy to maintain, so achieving those mammoth yields is very possible indeed.
Jamaican Grape
A unique and potent hybrid coming to us through a cross between a sweet Jamaican Sativa and the SVS Indica, Grapefruit.
One of the more distinctive strains there is, Jamaican Grape is a sticky beauty and perfect for the connoisseur with a sweet tooth. She's known for delivering the kind of complex and uplifting high that's perfectly suited for a daytime smoke, and the mouthwateringly moreish watermelon aroma and taste will keep you coming back for more right up until dusk falls.