Short Stuff Seeds are cannabis enthusiasts with a dedicated passion for autoflowering genetics and the continual evolution of these extraordinary genes.
This seed bank is on the front lines of autoflower research and development, continually pushing the boundaries of what is possible, and are the creators of some of the most well-loved and best performing auto strains the marijuana market has ever seen.
Stability, high yields, mouthwatering flavors, premium potency and fast flowering have never experienced such exceptional combinations. 
SeedSupreme Seed Bank brings you the beans from their 3 lines (including the revolutionary super-autos developed alongside weed breeding legend Stitch), each exemplifying the perfection of the autoflowering cannabis plant, producing stable, high-yielding and super tasty strains in the swiftest timescales.
Origins
The origins of Short Stuff Seeds is the story of a group of experienced breeders working in sunny Spain.
Throughout the '90s, this talented team honed their chops cultivating cannabis and tinkering with genetics like any other collection of breeders at the time. The catalyst for their grander goals and the creation of Short Stuff Seeds, however, came on the fateful arrival of the Joint Doctor's original Lowryder strain in the mid 2000s.
Brand Evolution
The Autoflower Revolution
The arrival of Lowryder on the market opened the eyes of the guys at Short Stuff Seeds to the unlimited potential of the Ruderalis genes working in harmony with their more beloved cannabis genetics. 
The team were astonished to learn that Lowryder could evolve from seed to bud in a mere 65 days no matter how much sunlight the plants received, and swiftly reached the conclusion that autoflowering cannabis seeds were integral to the future of ganja.
Short Stuff Seeds performed a sharp turn in their breeding direction at that realization, electing to focus all their resources into studying and improving on auto genes with one clear goal in mind: 
To create and mass produce the most prodigiously bountiful, fast-flowering, potent and high-quality autoflowering seeds on the market.
Early Experiments
Naturally, the newly re-focused Short Stuff Seeds got started tinkering with Lowryder in their breeding projects.
They rigorously selected only the very finest specimens and poured their attention into finding a way to raise the bar on this new gold standard. And before long, their efforts were rewarded by the creation of the fully autoflowering Shortstuff #1.
With Shortstuff #1 in their roster, the team of breeders had a more generous yielding and more potent version of the Joint Doctor's game-changing Lowryder strain at their disposal, and their breeding program could charge ahead full steam.
Perfecting the Autoflower 
It wasn't long before the stabilized Shortstuff #1 saw its way into crosses with photoperiod strains which mixed up the genetic traits into marijuana masterpieces with even bigger yields and higher THC levels. 
Short Stuff Seeds quickly introduced the world to their Snowryder strain, a fully auto hybrid which significantly raised the standard of all autoflowering seeds and sent ripples through the cannabis community, demonstrating to the remaining skeptics that autos packed as potent a punch as their beloved photoperiod strains.
The breeders behind this seed bank were not satisfied, though.
They knew there was always room for improvement and, by the late 2000s, in collaboration with legendary weed breeder and creator of the super-auto, Stitch, Short Stuff Seeds had enhanced, improved and perfected their selection of autoflowering hybrids. 
The doors of the seed bank were fully opened to the world, and the acclaim flooded in. 
Always Pushing Boundaries 
No matter their levels of success, Short Stuff Seeds have always kept one eye fixed on the future and never settled for their existing achievements.
These breeders are always working to improve their core range of regular and feminized autoflowering cannabis seeds, whether it's reaching for the swiftest flowering times possible or the kind of monstrous, unheard of (for autos) yields that their Auto Purple Amnesia can deliver (which, for those interested, hits the outrageous potential of over 600 grams per plant!).
Short Stuff Seeds set out to create autoflowering weed seeds unlike anything the cannabis community had ever experienced, and I think it's fair to say they continue to succeed in their mission.
The 4 Autoflowering Lines 
Short Stuff Seeds' present offerings come in 4 distinctive lines to help their customers target the best weed seeds for their needs. 
The Classic Dwarf Autos line is packed with Indica-dominant strains which, like your typical autoflowering seeds, remain fairly compact, reaching anywhere between 1 and 2 feet in height. This makes them perfect for both stealth and commercial grows, as well as those where space is limited. 
Like the original Lowryder, the strains in this line are fast-flowering, needing between 65 and 70 days in total. Here you'll find the likes of Shortstuff #1, Snowryder, Blue Himalaya, Dr Feelgood and Sharkbite.
Short Stuff Seeds' Next Gen Autos line are more mid-sized plants, which sacrifice a shorter nature in exchange for superior yields. These cannabis plants tend to grow between 2 and 3 feet tall and take closer to 70 days to fully flower.
Auto Assassin, Mi5, Onyx, Russian Rocket Fuel and the world renowned Himalaya Blue Diesel can all be found in this lineup.
In the Super-Autos line, Short Stuff Seeds bring you all the wonders they've created in collaboration with Stitch after years of research and development. These are all Sativa-dominant hybrid strains unlike any other auto. 
In this line, plants tend to exceed 6 feet tall and yield over 200 grams per plant. They're still full auto, but you're looking at between 100 and 120 days flowering. For exceptional yields and monstrous growth alongside the characteristic auto traits, this range is worth the wait. Giants like Super Cali Haze and Super Stinky run this line. 
Finally, the Boutique Line is home to the seed bank's most modern genetics and experimental strains. These weed seeds are the ones really pushing the boundaries of possibility and include some of their most globally loved offerings, from Tha Shiznit to Auto Purple Amnesia, Auto Big Gun and Auto Gorilla OG.
Essential Strains 
There's a lot to choose from with the Short Stuff Seedsrange, so instead of spending hours trawling the web in wonder, we thought we'd dive into a few of their most popular in more detail.
Shortstuff #1 
Though not massive in the commercial cultivation community, Shortstuff #1 proves a perfect hybrid strain for those who need stealth or short and stocky plants.
She comes from the breeding of an autoflowering William's Wonder with Northern Lights #2 and Mexican Ruderalis. Expect your plants to remain under 1 foot tall and reward you with a hefty haul of potent bud for very little effort on your part. It's easy to see how this cornerstone offering of Short Stuff Seeds became the backbone of their breeding projects.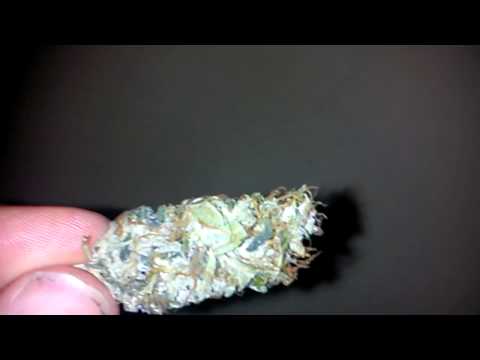 Himalaya Blue Diesel 
HBD, as it has become known, is an Indica-dominant hybrid auto strain coming to us from Blue Himalaya and New York City Diesel genetics.
A fan favorite for crazy generous coatings of resin on her chunky, compact buds. Skilled growers are known to bring out blue or purple hues near the end of the flowering period, but regardless of color, expect some delicious fruity and spicy scents and flavor. For an auto with potency to match traditional photoperiod strains, Himalaya Blue Diesel is well worth considering.
Auto Purple Amnesia
Cutting-edge doesn't come sharper than this exquisite specimen with a rich genetic background including Amnesia Haze, Diesel and Critical+. 
Insanely potent and beyond generous with her yields, Auto Purple Amnesia is a balanced Indica/Sativa hybrid known for explosive growth and the development of numerous bud sites brimming with a delectable citrus aroma. So if record-breaking yields of delicious purple-tinged nugs are your thing, give her a look.