Straight from the wild and varied northern lands of Canada come Taylor'd Genetics, an enticing enigma of dope dedication and premium cannabis seeds.
If you're looking for a seed bank committed to cannabis on the cutting edge of modern, stocked with intriguing and hardy hybrids, these new kids on the Canadian block are for you. But don't let their fresh faces fool you, the collection of breeders behind Taylor'd Genetics are far from inexperienced. 
With over two decades of experience in the marijuana industry, this seed bank's selection of specially bred feminized strains are guaranteed to suit every taste, and are beans SeedSupreme Seed Bank are proud to present.
Origins 
Taylor'd Genetics' origin story is a closely guarded secret that you'd likely need to be on a first name, late night phone call, show up at your door in need kind of basis to know.
All that's known publicly as that this is a collective of specialist breeders with decades of experience united under one driving desire - to revolutionize the ganja industry.
Brand Evolution
Canada's Finest
Those wise Canadians have been at the forefront in the fights for legalizing cannabis for some time now. Since 2001, medicinal use has been legal nationwide and, as of October 2018 (with a resoundingly unanimous vote, I might add) the Canadian federal government legalized recreational use for the country, too.
For decades, Canada and cannabis have been nurturing an ever-strengthening relationship, and throughout those decades, the team behind Taylor'd Genetics have been raking up the experience in every corner of the cannabis industry.
Growing with the Golden Age 
Taylor'd Genetics' roots are naturally embedded deep within Canadian cannabis culture.
Such heritage and daily devotion has delivered into their gene pools a vast collection of premium genetic material for their creations and a wealth of knowledge to draw upon for their innovations.
Taking on the Modern Marijuana Scene 
While gathering their knowledge and experience, the Taylor'd team's united goal began to take shape - to bring the undisputed finest genetics to market and create Canada's most stable and beloved breeds.
With a healthy respect of the past and careful attention to the legacy of lineage, Taylor'd Genetics turned their focus solely on the modern age of marijuana seed breeding and cultivation.
Their mission to improve upon greatness is a bold one, yet one they are primely positioned to tackle head on, and the team are already making some memorable waves in establishing a reputation for unrivalled quality and sheer uniqueness.
The goal of creating the next generation of cannabis is not taken lightly by these connoisseurs who, while they may be still fresh faces on the block, are already considered a major league contender on the cusp of cannabis innovation for the modern age. 
The Pinnacle of Pot
Rather than simply snatch and grab the most popular seeds of the day, Taylor'd Genetics approached their mighty challenge of cannabis revolution by getting right back to basics. 
Their sights may be fixed on the future, but these guys know the value of their base strains and lineage like only those who've been around the block a few times possibly can.
It's said that their methods of breeding have been likened to reinventing the wheel which, while this isn't always the best advice for any venture, is clearly paying dividends in the incredible cannabis seeds reaching the market from the Taylor'd team.
Often touted as truly unique hybrid strains unlike any of the competition, Taylor'd Genetics' ganja offerings are praised for heavy yields, crazy crystal coatings, potency that will blow you away and a quality of beauty behind their buds which sets them apart in a sea of strong competition.
The Evolving Ganja Game 
Taylor'd Genetics, as you can probably tell, go against the grain of the great ganja game, blazing their own trail in their quest to improve on the best there is. 
While this challenge of staying on the cusp of cannabis evolution is certainly a tough one, it's one that this seed bank has proven themselves capable of rising to.
Their constant drive for innovation has led TG to a library of strains fit for every occasion, desire and personal preference. Of course, with such a goal, there is no room for contentment or complacency - Taylor'd Genetics know this well, and keeping a keen eye on this truth ensures that no matter how strong their selection of weed seeds becomes, there will always be a next level of improvement to reach for.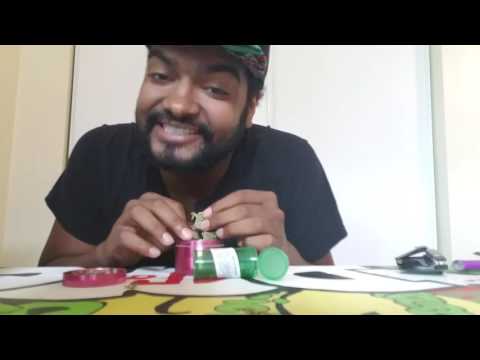 Essential Strains
Though the selection of strains in the Taylor'd Genetics weedy wheelhouse is not enormous, you can be assured that every cannabis seed which makes it to market has been thoroughly tested to ensure it has earned a spot in their exclusive range. 
This seed bank is known for their imaginative names (as innovative as the strains themselves), and it can be tough to know where to begin when faced with a laundry list of beloved hybrid strains like The NHS, Dream Catcher, Milwaukee Moose Knuckle or AutoSlave. Which is why we've taken a deeper dive into a few of their better known varieties below. 
Oh, and every seed on the TG shelves is 100% feminized, so there's no worry of any pesky males ruining anyone's harvest - how progressive and thoughtful!
The NHS
Presumably named in the hopes of snagging the attention of the medicinal marijuana community of England, The NHS cannabis seeds are a balanced hybrid strain containing equal parts Indica and Sativa.
She's best at growing indoors, but can work in outdoor environments, too, and has a 12/12 photoperiod. Expect a generous yield of up to 500 grams per metre squared after an 8 to 9 week flowering period. 
Dream Catcher 
A fast-flowering hybrid strain with top-notch potency and buds bursting with strawberry and melon flavours from the first hit to the last. Dream Catcher comes to us through a cross between Skunk and Afghani Indica strains and is known to deliver an energizing, positive cerebral high.
A tremendous choice for anyone hunting quality medicinal strains. 
Steve McGarrett's Hair 
Another swift-flowering hybrid famed for flooding users with a smooth body high which lasts absolutely hours. I wish I could explain where the name came from, but what I can share is that Steve McGarrett's Hair owes lineage to Haze and Super Skunk genes from South Indian and Brazilian genetics and produces an admirable yield whether grown indoors or out.