"VIP Seeds" seed bank
When it comes to Very Important Plants, I'm sure we can all agree our beloved Mary Jane ranks pretty high on the list (pun intended).
The guys at VIP Seeds surely agree, but the acronym of their name carries dual meaning extending to each and every one of their consumers, who they aim to deliver VIP treatment to at every turn regardless of budget.
These autoflowering pioneers bring the best of the long history of European genetics and mind-blowing modern marijuana together in their full range of feminized and regular seeds, including some exceptional medical strains for VIP therapy.

Origins 
Founded nearly a decade ago on the sunny shores of Spain, VIP Seeds began their journey as cannabis cultivation suppliers with a simple aim - to bring the highest class quality of ganja seeds to the world, without breaking the bank.
Created with the goal of only harnessing the very finest Dutch, Spanish, Russian, American and Canadian genetics in their quest, VIP Seeds swiftly set about stocking their shelves for consumers and experimentation alike with the highest strain standards available.
Brand Evolution
Old Meets New 
Since their earliest days, VIP Seeds recognized the full scope of the marijuana landscape before them. They set out on their ganja journey understanding that in order to consistently provide VIP products and services to the world's weed lovers, an attentive eye on the past and future was needed. 
European genetics had dominated cannabis culture across the globe, always being a prominent pot force even in the face of the changing times, and the Spaniards behind VIP Seeds knew this stemmed from an openness to the evolution of the industry - one they set out to fully embrace at every step. 
Their holistic approach quickly resulted in the gathering of an exclusively varied collection of cannabis seeds of the highest quality, carefully cultivated and rigorously tested by VIP's dedicated breeders throughout the world.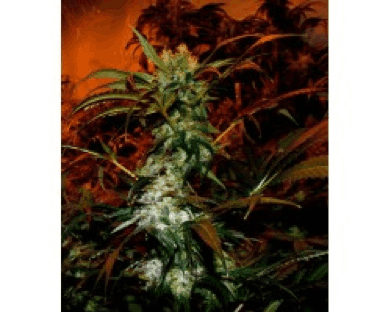 Champions of the Autoflower
With such a keen eye on any developments in the marijuana landscape, VIP Seeds were among the first seed suppliers to notice the incredible potential of the Ruderalis plant. 
For those unaware, Ruderalis genetics are the essential key which brought the world the now well-renowned autoflowering strains. 
VIP Seeds recognized that the resilience of these genetics, which enable Ruderalis plants to blossom regardless of harsh conditions or minimal light, would be beyond invaluable to cannabis cultivators worldwide if given the right care and attention.
They have spent years tinkering around with those resilient Ruderalis genetics, blending them with the popular, the infamous and the legendary to create some exceptional strain specimens simply bursting with the full effects and yields every grower longs for, without the hassles of a challenging cultivation or a hefty price tag.
Bringing it all Together
Over the years, VIP Seeds have brought together an impressive collection from the long history of successful European genetics, the fast blossoming new kids on the block autoflowering strains and their own extensive experience in breeding and lessons learned from every corner of the world.
Their mission to make cannabis seeds more readily available to those without a bottomless budget has always remained a core guiding principle, however, the very important people at VIP have evolved far beyond such humble beginnings.
Consistently offering strains which are productive, effective and full of flavor has demanded they remain on the cusp of cutting-edge, and enabled them to cement a well-earned reputation over the past decade for cheap cannabis seeds of the highest quality.
To the guys at VIP, the only seed satisfaction is one which delivers perfect results.
VIP Guarantee
For years now, VIP Seeds have ensured that no seed is sold from their shelves without a careful and attentive review of everything from germination and efficiency to production. 
It's a stamp of quality assurance that VIP guarantee nothing short of excellence and satisfying results. What's more, it's a quality highly endorsed by the level of recognition from their partner brands and, most importantly, the loyalty of their long-standing customers.
VIP Seeds in Numbers
2011 - the year VIP Seeds was founded
>30 different types of weed seeds
60 days average harvest time for their autoflower strains
5 different CBD-loaded strains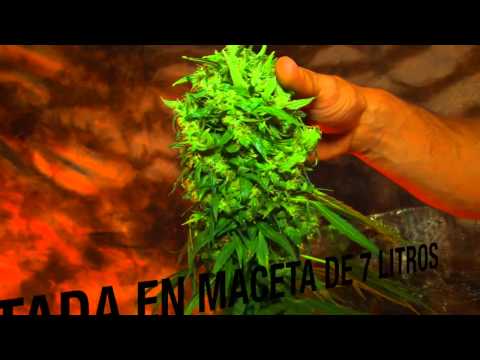 Essential Strains 
Today, VIP Seeds offer a wide range of feminized, regular and autoflowering cannabis seeds, stocking everything from CBD-infused medicinal marijuana strains to downright delicious recreational varieties.
Always seeking innovation, VIP seeds also come in a unique packaging specially designed for optimal transportation conditions.
Mebrana Hiper Auto 
A very special Sativa-dominant strain straight from St Petersburg in Russia, a city where, throughout the month of June, the sun never truly sets. Imagine the influence all those hours of daylight have had, consider the harsh climate of Russia, and you get an idea what Merbrana Hiper Auto is capable of.
high THC, hefty yields and an easy cultivation.
Currant Kush 
A stunning, purple-hued strain guaranteed to give the munchies and deliver terrific yields of fruit-scented buds boasting hints of grapefruit, mint, clementines and lavender.
Currant Kush may not be an autoflower, but she's a breeze for novice growers, and owes lineage to the mighty Afghan Kush, Mexican and Colombian genetics.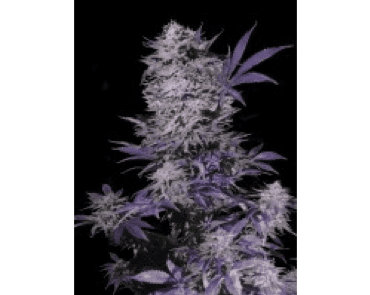 Amnesia VIP
A certifiable must-smoke for lovers of citrus flavors, VIP Seeds' take on the Original Amnesia Lemon tastes as sweet as she smells and packs an appealing volume of THC into her long and resinous buds.
Amnesia genetics are some of the most famed and formidable on the market, and these seeds continue that tradition. 
Auto Torpedo 
An autoflowering cross between two Dutch original Bubble Gum strains and the ever-resilient Ruderalis. This ganja gem is a balanced hybrid capable of hefty yields in record times of heavy, resinous buds packed with between 16 and 19% THC. Another of VIP Seeds' full and flavorful offerings often touted by their fans.