Digital Genetics
A relative newcomer to the scene, Digital Genetics is on a mission to set standards in quality and enjoyment for both recreational and medicinal cannabis communities in Canada. Despite having been around for just a few years, Digital Genetics has already produced a long list of impressive and celebrated strains now enjoyed worldwide.
Their goal is to breed the finest new medicinal strains with the most exquisite terpene profiles and luscious looks, strains that are consistently high yielding and vigorous, ideal for experienced and inexperienced growers alike.
Boasting some of the best genetics available in the world today, these breeders are meticulous in their control and commitment to using only the finest 100% organic crops designed for ultimate potency.
Medical Marijuana Masters
Digital Genetics is one of comparatively few commercial cannabis seed producers to focus primarily on the medical marijuana market. Along with producing exceptionally enjoyable strains with an elevated CBD content, Digital Genetics breeds easy-to-grow seeds that are suitable for amateur home growers and deliver consistently exceptional yields.
Though new to the scene, the team responsible for Digital Genetics has combined cannabis breeding experience of several decades. Ideal for recreational and medical cannabis users on the lookout for something more therapeutic than mind-altering, Digital Genetics is all about enjoyment and well-being for the masses.
"Digital Genetics is a new breeder straight from Canada. Our goal is to create new varieties of medical marijuana seeds with exotic terpene profile and unique looks, strains are high yielding and vigorous for the new and seasoned growers around. Our strains are crossed with some of the best cannabis seeds genetics available on today's market." - (Digital Genetics)
Hand Selected, Heavily Optimized Strains
Digital Genetics is renowned for its meticulous approach to breeding new strains and producing pot seeds, ensuring each and every strain produced guarantees the best possible results. Even with no cultivation experience whatsoever, the vast majority of strains from Digital Genetics are almost impossible to go wrong with.
"The collection is done by hand, ensuring the best selection among them under constant control of temperature and humidity for optimal preservation. The maintenance and development of our genetics is performed from the results of 100% organic crops and we are a fast achieving company with marvelous reputation for high quality seeds." - (Digital Genetics)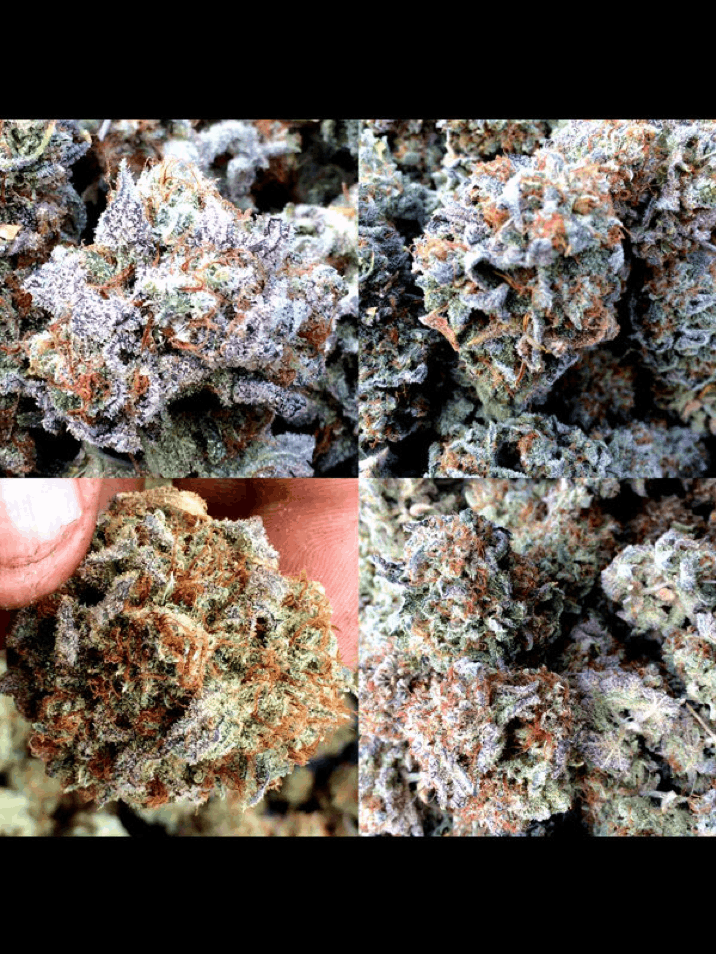 Essential Strains
As things stand, each and every strain from the company's compact yet the high-quality collection is award-worthy in its own right. Nevertheless, the following superstar strains rank among Digital Genetics' top-selling specimens to date among recreational and medicinal cannabis users alike: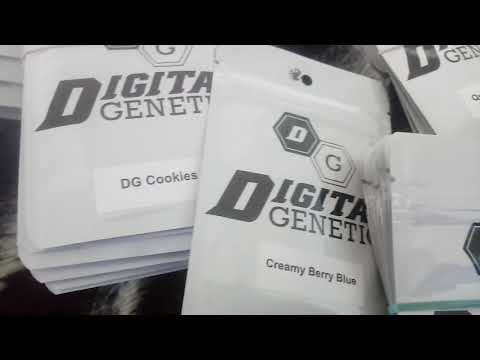 Albino Fire Skunk OG
Famed for producing impossibly generous yields of exceptionally fragrant buds, Albino Fire Skunk OG has a complex aroma not dissimilar to berries combined with burnt rubber.
Almost impossible to keep under wraps without seriously effective odor-control systems in place, Albino Fire Skunk OG rewards the committed cultivator with beautifully balanced Indica-Sativa hybrid seeds that are bursting with resin and gets the job done after just eight weeks of flowering.
Digital Gorilla
Digital Gorilla is one of the most interesting evolutions of her superstar heritage to date, engineered to give all five senses the mother of all beatings. The fragrance and flavor are to die for, bursting with sweet and sour candy for a mouth-watering experience.
Annihilation-level couchlock is both inevitable and almost instantaneous, accompanied by a head-to-toe feeling of warmth and contentment that lingers for the duration. Digital Gorilla is also an absolute monster as far as the munchies are concerned, so advance preparation is advisable.
Quebec Poutine
Complex enough to challenge even the most hardened connoisseurs, Quebec Poutine is a 70% Indica hybrid with a completely unique fragrance and flavor profile. The whole thing hovers somewhere between buttery-berry baked goods and ultra-ripe cheese that's almost enough to make your eyes water.
If you can handle her, Quebec Poutine brings on the most fantastically euphoric sense of physical laziness, immediately eliminating aches, pains, and the cares of the day. Again, an insatiable appetite is 100% inevitable - a portion of poutine really wouldn't go bad with this stuff.
Digital Dream
Leaning more towards the Sativa side of things with a 60/40 split, Digital Dream is the way to go for an uplifting and motivating burst of energy with no resulting crash back down to earth. The fragrance is dominated by plenty of exotic fruits and sour citrus, translating to a refreshing and revitalizing smoke that's great for a wake and bake.
Flowering times average eight or nine weeks, after which you're pretty much guaranteed a monstrous yield the likes of which you might not know what to do with. The way this stuff produces under the right conditions is simply ludicrous.
The Wi-Fi Connection
True to her name, The Wi-Fi Connection is all about connecting your senses to the world around you and downloading every shred of stress and anxiety you might be feeling. Near-narcotic in her effectiveness, The Wi-Fi Connection gradually slows body and mind from the first toke - often to such an extent that you need a couple of sittings to finish your joint off.
Brilliant for relieving pain and generally easing all sorts of malaise, The Wi-Fi Connection brings on a heavy and practically paralyzing high after several heavy hits.
White Fire Widow OG
The best of all worlds crammed into a deliciously floral and fruity strain, White Fire Widow OG invigorates the mind while relaxing the body on just the right level.
Everything about White Fire Widow OG is beautifully balanced and controllable, making her an ideal strain for almost all occasions. Whether needing a giggly strain for a good laugh or looking for a weed to motivate yourself for a greater stuff, White Fire Widow OG could be just the thing. Just be sure to take things too far, as she's capable of bringing on quite the crash when the ride subsides.