"John Sinclair Seeds" seed bank
John Sinclair Seeds is more than a mere seed producer and artisanal breeder, this seed bank is a manifestation of one man's half a century long fight for the rights of marijuana enthusiasts everywhere.
John Sinclair is a living legend in the field of cannabis activism. Now, the counterculture hero works in collaboration with Ceres Seeds to bring you an exclusive and compact selection of premium hand-picked marijuana seeds (in regular and feminized forms) for the connoisseur cultivators.
These 6 strains represent the full spectrum of psychoactive and medicinal effects, each delivering on different weed needs and chosen in honor of John's unrivaled knowledge on quality cannabis.
What's more, a portion of all profits these guys make goes back into the fight for marijuana legalization - now that's a mission we at SeedSupreme Seed Bank are beyond willing to help support.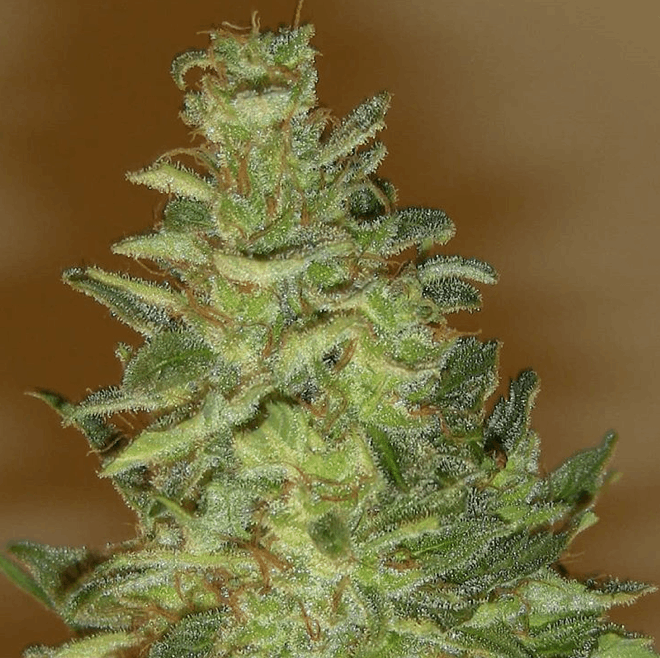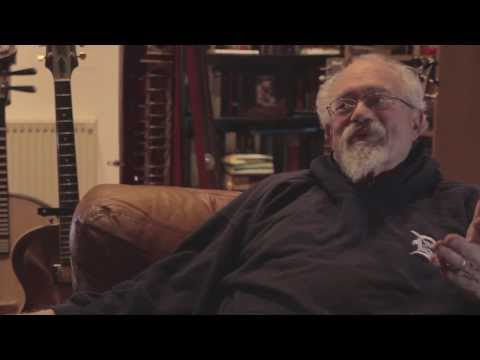 Origins
John Sinclair Seeds came into existence around 2005, during John's time in Amsterdam.
While in this pot-friendly home, John's quest for the best of the best strains and ongoing fight for the legalization of marijuana everywhere led him to form a collaboration effort with Ceres Seeds.
Together, these titans of knowledge combined their expertise with two goals in mind - to honor John's decades-long struggle for the decriminalization of weed, and to bring stable seeds to the market, each designed to uniquely capture the essence of connoisseur-grade ganja under the careful and loving guidance of John himself and his discerning taste for high-quality buds.
Brand Evolution
John Sinclair's Struggles
To understand the significance of this seed bank and their cannabis seeds, you need the full story.
John Sinclair became famous and integral to the fight for weed legalization back in 1969, when the pot lover was imprisoned for giving two joints to an undercover narcotics officer. His sentence - an astonishing 10 years!
Naturally and thankfully, this outrage sparked tremendous outcries from the people and an abundance of attention on the fight against the war on drugs. At Woodstock, Abbie Hoffman took to the stage in protest of the atrocity during The Who's performance, and in December 1971, the 'Free John Now Rally' took place in Ann Arbour, Michigan.
The event was an enormous success, attended by the likes of John Lennon, Yoko Ono, Stevie Wonder, David Peel, Pete Seeger, Alan Ginsbery, Abbie Hoffman, Jerry Rubin and many more.
John Lennon even wrote his song 'Free John Sinclair' about the travesty, which hit the charts the following year.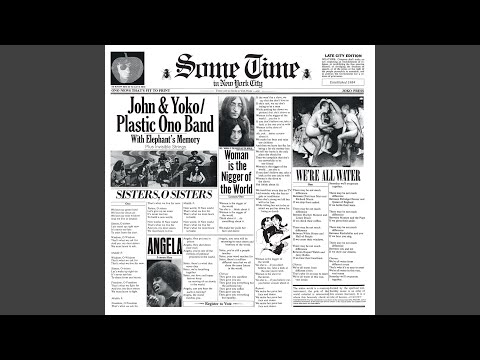 Justice, in this case, was served, and John Sinclair was freed three days after the rally, having served two years in the clink (still two years too long!). The event became iconic, the man became a legend, and he's been fighting ever since for fair rights when it comes to cannabis wherever he goes.
The beans from John Sinclair Seeds are the celebration of that legacy.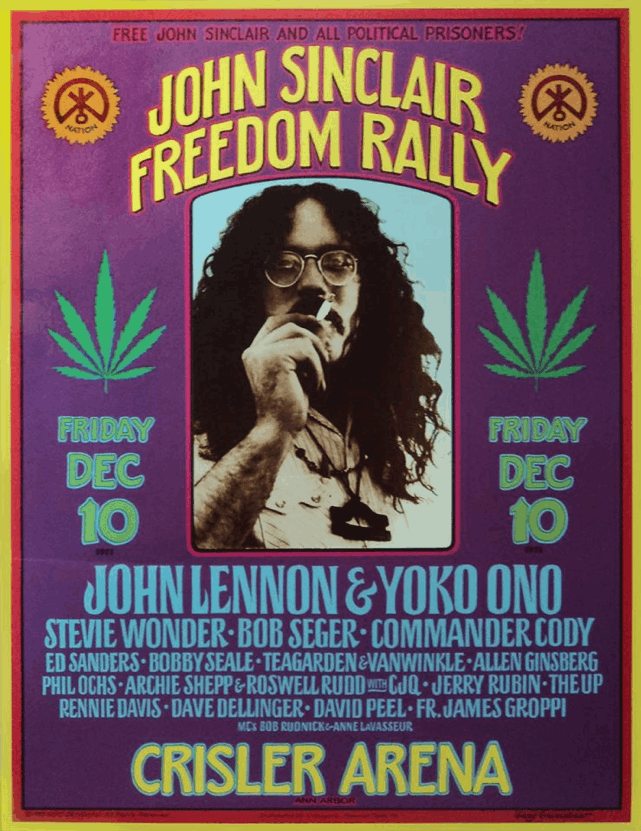 Amsterdam Connoisseur
For obvious reasons, John Sinclair has always been a huge fan of Amsterdam, finding a home for himself in their attitude towards cannabis that many fellow tokers have undoubtedly felt while walking those streets and savoring the coffeeshop atmospheres.
John spent a great many years in the Netherlands, in general, traveling the country and studying the consequences of decriminalization there (as well as continuing his hunt for the very finest marijuana strains available, and developing a keen eye and taste for pedigree quality in the process).
It was during this time that John became affiliated with Ceres Seeds - a union which would help serve both the activist's need for ammo in the legalization fight and his need for exceptional buds.
In Amsterdam, John became a truly seasoned connoisseur, and, working closely with Ceres ever since their fateful encounter, has come to develop a small series of strains perfect for his fellow discerning tokers.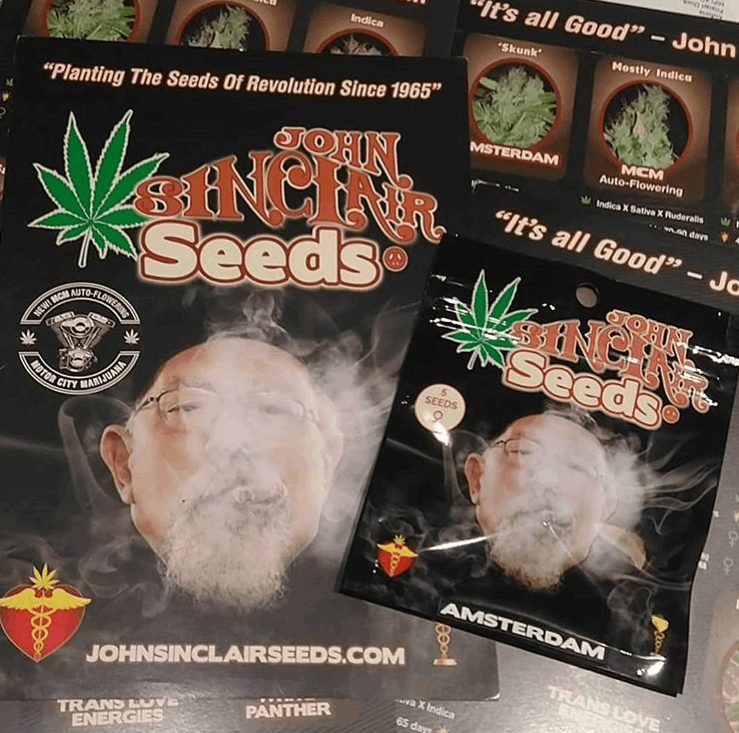 The Sublime Six
When it comes to John Sinclair Seeds, the selection is limited - and for every good reason.
These cannabis seeds represent John's favorites, all hand picked and exclusively selected, intended to mirror and serve the tastes of the legendary activist himself.
Now, keep in mind, John is an artist and author, too. This is a man dedicated to all aspects of marijuana, with full clarity on how different strains of this exquisite plant serve a variety of needs. John has spent years helping to carefully hone the selection offered by this seed bank.
What does that mean?
It means that while you won't find abundant quantities here, you will find unbeatable quality and strains fit for every purpose you could put them to. Whether you're a creative looking for inspiration or you need to relax after a long day, John Sinclair Seeds has you covered.
Essential Strains
Truly, it's safe to take your pick of any of these beans from John Sinclair Seeds without going wrong in the slightest.
That said, the following stand out as prime examples most any cultivator should jump at the chance to grow for themselves.
Amsterdam
For those who can't get enough of Skunk, the fast growing and abundantly generous Amsterdam (coming to us from the original parent strain which put Amsterdam on the marijuana map in the 80s) is an absolute must try.
This premium specimen of Skunk glory blends Indica and Sativa genes to perfection and truly exemplifies what this supremely stinky strain is all about. Amsterdam plants are famed for their consistent structure and steady and dependable bud formation.
She grows slightly taller than other Skunk strains, and takes anywhere between 8 and 9 weeks to flower. After which, get ready for some seriously generous yields filled with that quintessential and unmistakable Skunk aroma, and (of course), that exceptional knockout potency.
If you're a novice cultivator with your heart set on growing a crop of Skunk, then Amsterdam from John Sinclair Seeds is absolutely an ideal bet as years of stabilizing her genetics make this a fairly low maintenance specimen of the highest caliber.
Trans Love Energies
This Indica/Sativa hybrid takes her name from the unofficial title of the group nurtured by John Sinclair and the tribe of artist activists in Detroit during the 60s, so you know she must hold a special spot in John's heart!
Trans Love Energies is, as you might expect given her name, a strain for the creative cannabis connoisseurs. She's famed for delivering a seriously energizing high with clear-headed cerebral influences that make her the perfect companion for any creative outlet.
John is no stranger to the creative's need for a strain capable of inspiring, uplifting and motivating the toker, and Trans Love Energies is designed to do just that - by a man who's spent half a century understanding the perfect traits for the job.