"Black Skull Seeds" seed bank
A respected cannabis seed producer and one of the industry's leading innovators, Black Skull Seeds is owned and operated by a small team of growers from the UK. Now headquartered in Spain, Black Skull is committed to maximizing value for money with every purchase, enabling new and experienced growers alike to cultivate incredible crops with the bare minimum of costs.
For over a decade, these breeders have focused on refining classic Amsterdam genetics such as Jack Herer, Power Plant and Big Bud into super fast finishing feminized hybrids, and developing a line of high-yielding and vigorous autoflowering strains - each in their own right a delight for those growing indoors or with limited summer-time to play with.
Get the best bang for your buck with beans from SeedSupreme Seed Bank.
Origins
Black Skull Seeds started life as the dream of two UK-based growers who fled the draconian cannabis laws of Britain in the early 2000's to find refuge in sunny, canna-friendly Catalonia in Spain.
The pair had been growing ganja for personal use since their teenage years, honing their skills and collecting seeds from trips to Amsterdam, and named their seed bank after an especially filthy and smoke-stained glass bong in the shape of a skull that the duo shared for years in the UK (before the infamous bong met the same shattering end of so much stoner glassware).
Tired of the restrictions in England, these British breeders knew they could thrive in more hospitable climates, but have never forgotten what it is like to grow ganja in the conditions they came from, and this has arguably affected their breeding projects profoundly over the years, helping them focus on creating seeds and strains capable of explosive growth and exceptional yields in even the more sun-starved locations around the world.
Brand Evolution
Black Skull Philosophy
These breeders have always had the goal of producing epic pot seeds whose plants boast the swiftest of flowering times - a philosophy entirely influenced by their time growing outdoors in the UK, where fast-finishing strains are essential outside.
The Black Skull breeders recognize the value of the autoflowering and feminized strains and how they both serve the seed bank's goals, and have spent many tireless years creating their lines of both, breeding (in their opinion) some of the best weed in the world.
Maximum Bang For Your Buck
The business model at Black Skull is relatively simple, though ambitious to say the least. Famed for engineering a series of exceptionally high-performing autos, these breeders make it easy and affordable to grow quality cannabis in epic quantities. Though suitable for warmer Mediterranean climates, the vast majority of Black Skull's strains are better suited to controlled indoor environments.
And thanks to the space and sunshine they enjoy in their Spanish home, these breeders have managed to keep production costs way down. When this is combined with their decision not to go wild with affluent spending on advertising, it enables this seed bank to maintain super low prices for all their strains.
Productivity and potency lie at the heart of everything Black Skull, enabling growers at all levels to squeeze multiple cultivation cycles into a single season. More importantly, anyone dealing with restricted space at home (or elsewhere) will find their compact and fast-flowering strains ideal for making the most of every available inch.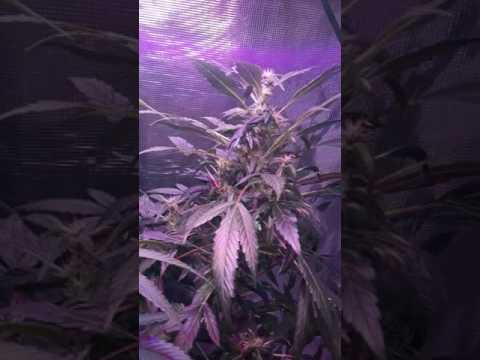 Essential Strains
Products of many years' intensive research, development and refinement, all strains populating the current Black Skull Seeds collection are well worth checking out. Particularly where turnaround times are a priority, you'll find the most advanced autos from these British breeders borderline unbeatable.
Some of the most popular strains from this all-action, no-nonsense seed bank include the following:
Auto Pineapple Gum
An impressive and ambitious amalgamation of Skull Ryder and Pineapple Gum, this autoflowering beauty is one of the fruitiest and stickiest specimens to have come out of Black Skull Seeds to date.
With her primarily THC-rich cannabis this stuff producers for such small plants is remarkable, translating to an instantaneous and impactful body stone that will leave you glued to the couch for the duration. Enjoy the sweet, tropical-fruit flavors as you dissolve into a puddle, ensuring you've plenty of snacks close to hand for when the munchies kick in (which they will).
Auto Speed Haze
No less than a phenomenon in pure production stakes, Black Skull Seeds' Auto Speed Haze is fantastic for capitalizing on shorter summer seasons outdoors. That said, this 100% autoflowering specimen rarely reaches more than 100cm in height, so she's also perfectly suited to compact indoor grow spaces.
Along with a moderate THC content, Auto Speed Haze also brings the benefit of a decent amount of CBD to the table. The result of which is an immediate and soaring cerebral high, which nonetheless remains comprehensively controllable at all times. The fragrance and flavor profile is dominated by sweet citrus and plenty of fresh earth, leaving behind a lingering aftertaste that sticks around for hours.
Critical Ryder
Treated to the right conditions, Critical Ryder Auto is capable of producing the same quantities of cannabis you'd expect from a comparable photoperiod strain. After a flowering time of just 10 weeks, you could be looking at as much as 500g of decadent nugs for every square meter of grow space.
Critical Ryder has a quintessentially old school fragrance and flavor profile, harking back to the classic dankness of an Amsterdam coffeeshop in the early 1990s.
Little to no experience whatsoever is required to get the best out of Critical Ryder plants, which like their counterparts remain squat and easy to keep under wraps for the duration. She's also a comparatively durable specimen, making this strain a decent option to put to work outdoors.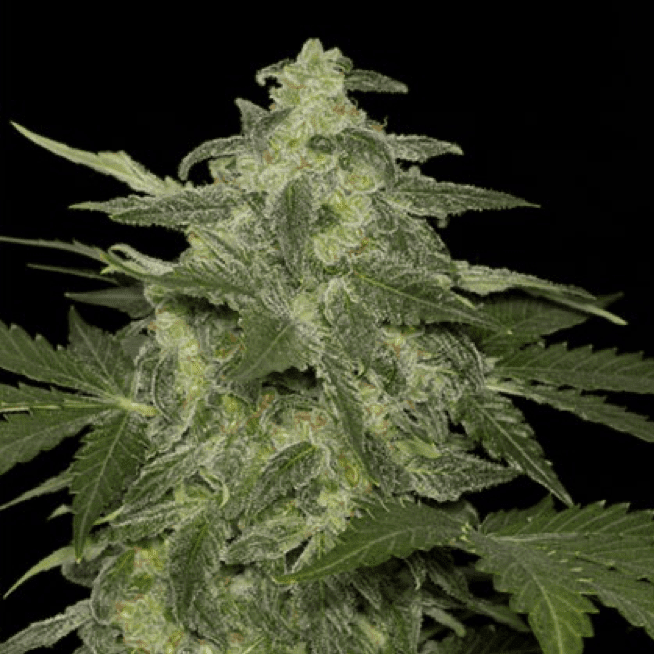 Diesel Matic
An interesting combination of Skull Ryder and NYCD (New York City Diesel), Diesel Matic combines an unmistakable fuel-heavy fragrance with plenty of exotic fruits and just the right amount of spice. In ideal conditions, this stuff can begin flowering in little over two weeks, ultimately resulting in an astonishing average yield of around 90g of usable cannabis for every plant.
Expect a pungent and powerful fragrance throughout the flowering period, which is anything but simple to keep under wraps. As for the high, Diesel Matic hits hard with a near-narcotic body stone, though without crossing the line into couch-lock. You'll still be able to function for the duration, but there's a strong possibility you won't want to.
Jack-Matic
Combine the genetics of Skull Ryder with the all-time classic that is Jack Herer and this is what you get. A specimen that requires slightly more vertical space than most of her counterparts, Jack-Matic promises elevated THC levels and ultra-fast flowering when time is a factor. Her superstar lineage is immediately evident when things approach fruition, culminating in pine and citrus-smelling buds with a truly irresistible coating of sticky resin.
Get things right with Jack-Matic and you'll be rewarded with an average of 60g of glistening resinous ganja for every plant. All of which is guaranteed to deliver a superb cerebral smoke that's uplifting and energizing in the extreme, making this strain a fantastic choice for a daytime smoke or wake and bake.
Skull Ryder
Last but not least, Skull Ryder was engineered by combining the genetics of Lowryder with BubbleBud, resulting in a fast and heavy-yielding strain that improves and enhances all qualities and characteristics of her parents. This stuff really does step production into high gear, with flowers appearing after just two weeks and plants rarely reaching more than 30cm in height. Irrespective of how little space you have available, Skull Ryder has you covered.
Expect a generous yield of around 40g of pot per plant, with a fruity fragrance and a satisfying earthy flavor on the inhale. In terms of both cultivation and effects, Skull Ryder is one of the best strains money can buy right now for novice cultivators and the uninitiated. Indoors or out, this girl practically takes care of herself from start to finish.