'Seed Supreme!'
SeedSupreme has proven itself as a quality global Seed Bank, using a network of highly experienced breeders to provide cultivators worldwide with some of the very finest strains on the market.
Thanks to their firm footing within the community, SeedSupreme's Seed Bank has built a solid selection of specimens for everyone from connoisseurs to commercial cultivators and first-time growers.
Welcome to Seed Supreme, home of all the newest and the most exciting strains - from feminized to auto-flowering, superstar hybrids, legendary landrace, THC powerhouses, and high CBD seeds.
Origins of Seed Supreme
SeedSupreme Seed Bank exists for one reason only - to be the Seed Bank of the world for all growers to access.
Based in Britain since 2013, these entrepreneurs have spent years cultivating connections within the community, operating as a retailer, curating selected genetics, and recognizing that we have the best chance of raising marijuana standards and perceptions united as a community.
We now use this website to connect you with Seed Banks around the world, including our own curated right here at Seed Supreme.
The Evolution of Seed Supreme
One-Stop Online Shop
SeedSupreme Seed Bank tackles its core goal through the potent powers of networking and digital cannabis marketing.
Over the years, our Seed Bank has established the perfect online presence for cultivators searching for tremendous value, high-quality cannabis seeds, boasting a collection filled with everything from the highest THC seeds to the most desirable landrace, feminized, and autoflowering varieties.
Of course, it's not all about mind-melting THC content. This British Seed Bank places its full support behind the medical cannabis movement and CBD revolution, strengthening its impressive weed seed collection with CBD-heavy strains overflowing with therapeutic properties to combat every medical condition cannabis has been proven an effective treatment for.
We stand up for the whole marijuana community as both online curators of cannabis seeds from many retailers, and as active breeders of our own cannabis seeds to add to our own Seed Bank.
Seed Supreme Weed Wisdom
Not content with simply serving up the best and most desirable cannabis seeds on the market to their global audience, the SeedSupreme Seed Bank team firmly believes in cannabis content aimed at sharing weedy wisdom with the world.
They actively promote not only the critical cultivation information when it comes to their strains, but also manage an active and regular marijuana blog designed to educate and entertain on everything from how to grow your own weed indoors to ways growers can increase the trichome production to get a high THC strain.
Of course, all this information comes with the dutiful acknowledgment that not everyone lives in areas fortunate enough to benefit from marijuana legalization, however, the SeedSupreme Seed Bank team is, as one would expect, highly supportive of all legalization efforts, and they recognize that being armed with sound knowledge is a critical component to this kind of monumental change (as well as growing consistently jaw-dropping crops!).
Seed Banks bringing growers the best
From industry legends like Sensi Seeds and Soma Seeds, to experimental weed wizards DNA Genetics, or the iconic Mr Nice Seedbank, the cultivation community is filled with some remarkably talented breeders, Seed Banks, and individuals who make it all happen.
The SeedSupreme Seed Bank team has made great efforts over the years to connect with the best of the best with the intent of supplying growers throughout the world with cannabis seeds they might often otherwise have no or limited access to.
Growers with no crops under their belt will find as many suitable strains on these shelves as commercial cultivators with a thousand successes behind them, or as connoisseurs hunting hybrid perfection. It's fair to say, this online store and Seed Bank was designed to bring marijuana to the world.
Some favorite strains in our Seed Bank
Whether you're in the market for those legendary Dutch strains which shaped the European Seed Bank scene or some of those supremely flavorful and cutting-edge West Coast cannabis delights, the SeedSupreme Seed Bank has the beans you need.
It's tough to go wrong with this refined selection of high-quality weed seeds, but here are some strains you should give your full and complete attention to:
Girl Scout Cookies
Coming to us off the West Coast comes a hybrid strain all modern stoners should know - the one and only Girl Scout Cookies.
Often known simply as GSC, this hybrid was cooked up by the infamous Cookie Family, and is anything BUT as innocent as her deceptive name suggests. She does, however, live up to that name in terms of flavor and aroma - both of which will have you swearing blind that you're tucking into a delicious box of dessert treats.
Girl Scout Cookies comes in a variety of phenotypes and has lent her generous genetics to innumerable hybrids since she hit the scene; each in their own right immensely popular, and many with passionate fans who claim their favorite hybrid beats the original in terms of both flavor and potency.
What should be clear to anyone is that when you choose any GSC seeds for your crop, you're in for a truly exceptional specimen. With THC levels ranging from 18 to a whopping 28%, this predominantly Indica strain with her OG Kush and F1 Durban genetics is one not to underestimate or overlook in any circumstances.
Gorilla Glue
Named for her tendency for being one of the stickiest strains to the touch you could imagine and for being packed with enough potency to knock even seasoned smokers off their feet with a few simple tokes, Gorilla Glue's infamy proceeds her wherever you go.
Though her origins are surrounded by countless stories, it's widely accepted that the original Gorilla Glue strain came about through the genetic combination of Sour Dubb and Chem Sis. This unlikely and unintended union resulted in a monster with mind-blowingly high THC levels averaging 25% - in some cases, reported in excess of 30%!
As popular among the medical community as recreational tokers, Gorilla Glue seeds deliver a quintessential Indica-heavy high, and though not the most prolific of plants, the sheer unrivaled quality of every gram you reap come harvest time more than makes up for a somewhat less than stupidly generous yield.
Zkittlez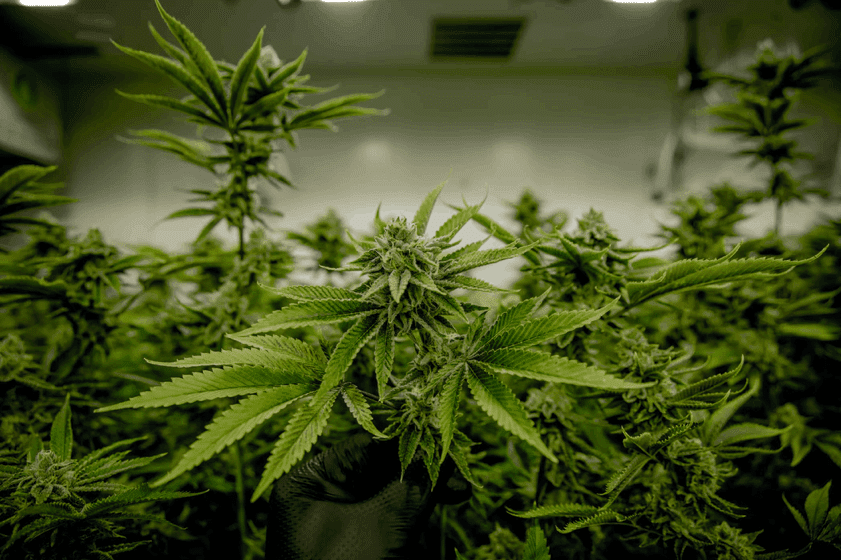 A sweet fruity bud that lives up to its name in every sense. From colorful plants to mouthwatering terpenes, Zkittlez is a definitive strain for those hoping to taste the ganja rainbow while enjoying a smoke.
Coming to us from the genetic engineering of fruity superstars Grape Ape and Grapefruit, this unmissable hybrid strain is certainly all about terpenes. Zkittlez absolutely packs a punch not to be underestimated.
Pleasantly simple to cultivate, Zkittlez seeds are a resilient beauty of a plant that requires little in the way of time-consuming TLC. Growers should keep in mind, however, that patience is the key component when growing this super strain if you want to maximize its full potential.
Seed Supreme is an online store that provides cannabis seeds from Seed Banks all over the world. We also breed our own cannabis seeds offering almost 100 varieties from our Seed Bank.
If you're looking for a Seed Bank you can trust to have some of the best and most reliable seeds in the world, you've found it at Seed Supreme.