Cannabis Seeds
SeedSupreme has long been one of the best sources for a large variety of top-shelf, top quality cannabis seeds. Below is a selection of thousands of marijuana seed strains, both common and rare including pure sativa seeds, Indica and a plethora of crossbreeded hybrid seeds. Search and you will find the feminized, regular and autoflowering seeds from around the planet, handpicked for you from the world's most reliable seedbanks. We sell high quality pot seeds to ensure that strain diversity is preserved for a time when germination is legal.
Marijuana Seeds

New to cannabis cultivation? Overwhelmed by the sheer variety of cannabis seeds available? If so, you're certainly not in the minority. In fact, even those who've been growing cannabis (legally, of course!) at a professional level for years often find themselves perplexed by the mountains of marijuana seeds available for purchase. Things have come a long way over recent years and it's no longer simply a case of choosing between Northern Lights seeds and award-winning Skunk seeds. Just as long as it's legal to do so in your jurisdiction, it's now possible to grow just about any strain of cannabis on the face of the earth at home and you can find awesome modern hybrids such as Gorilla Glue seeds. But when it comes to choosing the best possible products to suit your needs, where do you start?


Price of Cannabis Seeds
Well, you might want to take price into the equation as one of several deciding factors. Contrary to popular belief, you don't have to spend a fortune on cannabis seeds to produce incredible bud. What's more, excessive prices don't necessarily guarantee superior results. But at the same time, if you choose to buy the cheapest, bargain-basement seeds that are being practically given away, you can't expect a whole lot in return. Hence, the importance of finding the marijuana strain to suit your needs and your budget.
If starting out with home cannabis cultivation for the first time, it's advisable to keep things relatively affordable. After all, losing an entire crop that cost you $15 per seed is way more painful than failing with a bag of 10 weed seeds for $20. As you progress, feel free to step things up in terms of price and experiment with more prestigious pot varieties. Just be sure to avoid unnecessarily overspending or making a choice just because those pot seeds are cheap.
Indica or Sativa?
Of course, even if you're looking for an Indica dominant hybrid: what matters most to the typical home-grower, is the effect their resulting product has. You don't need us to tell you the genetics of the strain you choose will have a marked impact on the high you can expect. Whether you prefer the deep body relaxation of Indica strains or energizing Sativa or somewhere in the middle with a hybrid strain is entirely up to you. One thing it's definitely worth bearing in mind is how Indica and Sativa seeds are entirely different animals to grow.
As a general rule of thumb, Indica cannabis seeds are easier to succeed with as they have a much shorter flowering time. Sativas aren't in nearly the same rush to reach fruition, which basically means there's more time to get things wrong. Or if you simply don't have the patience to wait, Indica could be the way to go. Likewise, Indica strains tend to be less sensitive and more forgiving than their Sativa marijuana seed siblings. This varies significantly from one strain to the next – particularly in the case of hybrids – but is nonetheless worth bearing in mind. You could always try mixing things up with a 50/50 split, just to see which strains suit you best.
Feminized or Regular Pot Seeds?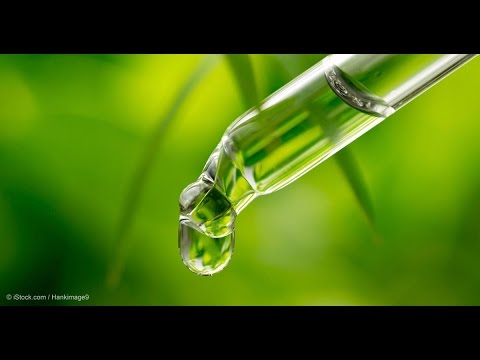 The primary benefit of purchasing feminized marijuana seeds is that they help keep potential problems to an absolute minimum. When you buy feminized seeds, you know that every plant produced will be female unlike when you buy regular seeds. Meaning almost zero risk of noticing a male plant somewhere in your crop down the line, by which time it's gone and ruined the whole thing.
What's more, feminized seeds create female plants of value. Meaning that if you buy and germinate 15 feminized marijuana seeds, you often end up with 15 female plants and no wasted seeds/money. This is precisely why thousands of expert and novice growers alike stick to feminized seeds like glue. A great option when looking to minimize potential problems and maximize pot production.
Autoflower Cannabis Seeds

Autoflower marijuana seeds joined the market relatively recently but have already become a firm favorite among growers at all levels worldwide. Most autoflowering weed seeds are feminized and Indica-heavy – not to mention surprisingly cheap. They're also just about the most forgiving pot seeds money can buy, can be used to grow cannabis anywhere you're legally allowed to do so, and produce seriously rapid results.
The upside is that Autoflower pot seeds need no controlled lighting cycles to get the job done. The downside is that they typically produce considerably smaller plants with modest overall yields. Still, a fantastic option for newcomers and those with limited available space alike.
Indoor or Outdoor?

If lucky enough to live in a region where growing your own is legal, why not consider a quality outdoor strain? Depending on the climate and weather conditions in general, growing outdoors can be uniquely easy and hugely rewarding. Nature taking care of what's needed has the potential for far larger plants and bigger yields than would ever be possible indoors.
However, if you cannot guarantee very specific and consistent weather conditions, indoor cannabis seeds are the way to go. It may represent a greater investment of time, money and effort, but it at least gives you total control over the growing environment. Plus, it may otherwise be impossible to replicate the natural cultivation conditions of the Middle East, Africa, or the tropics!
Potency

Contrary to popular belief, seeds with high THC levels aren't necessarily more difficult to grow than lower THC ones. Get the right cannabis seeds, provide your plants with everything they need and you'll be rewarded in kind. However, it's worth considering exactly what kind of potency you prefer and require.
If you prefer bud with a THC content of around 15%, there's no point investing heavily in a 25% strain. Likewise, if you're more about the therapeutic effects of CBD, than getting high, you'll need to consider the various medical cannabis seeds available.
Skill Level

Last up, all cannabis strains are not equal when it comes to the skills you'll need. While some strains pretty much take care of themselves, others need non-stop TLC from start to finish. What's more, some of those in the latter bracket aren't nearly as rewarding as their less-demanding counterparts. So when choosing the very best cannabis seeds for you personally, always be brutally honest with your capabilities and skill level.
If you're an amateur, accept you're an amateur and go easy on yourself. If ready for a challenge, try your hand with something a little trickier. In the Seedsupreme catalog, you'll find a huge selection of cannabis seeds for beginners that don't require many skills and attention. You don't need to worry about pests and diseases and can control the environment yourself with minimal efforts to mimic nature. Just don't go wasting your time and money on rare cannabis seeds that are completely out of your league for the time being!