"CBD Botanics" seed bank
CBD Botanic are dedicated medical marijuana breeders with over 10 years collective experience in research and development of high-CBD cannabis strains.
Everything these guys do is centered in the science of cannabinoid research, not just CBD; they use gas chromatography for full spectral analysis of plant content so they can breed in not just the correct cannabinoids but also the terpenes which give the extra, more subtle effects. With such a focus on creating specific MMJ strains, their available line is naturally small, but every strain on offer boasts a 1:1 CBD:THC ratio (or better) and their plants are from the healthiest stock.
After all, you can't heal yourself with unhealthy medicine, and CBD Botanics is certain they have the medicinal marijuana you need, and want!
Origins
Headquartered in Spain and proudly serving a discerning audience worldwide, CBD Botanic is considered a leading pioneer in the research and development of pure CBD genetics.
An absolute superstar on the scene for therapeutic tokers, CBD Botanic has always been committed exclusively to the development and distribution of predominantly non-psychoactive cannabis for medical applications.
Brand Evolution
A Different Kind of Cannabis Producer
CBD Botanic is one of a handful of veteran seed producers to have distanced themselves from recreational cannabis. Not in the sense that they criticize the cultivation or use of recreational cannabis, but more a case of comprehensive commitment to therapeutic strains.
What's interesting about CBD Botanic is the way in which each and every strain produced has been engineered with heavy emphasis on CBD. Most of the strains created by CBD Botanic contain moderate levels of THC, though always in perfect balance with just the right amount of CBD.
They're also a noted pioneer in the research and development of a comprehensively non-psychoactive strains, containing no more than 0.6% THC.
"CBD Botanic was established by a group of specialists with more than 10 years of professional experience in the field of cannabinoid research and development.
"Our team's main advances have been in the creation of genetic strains of cannabis high in CBD. In this field, within Spain, we are pioneers in the analysis and development of "pure" genetic CBD, with a concentration of 10% CBD and less than 0.6% THC." - (CBD Botanic)
The Science of Superior Cannabis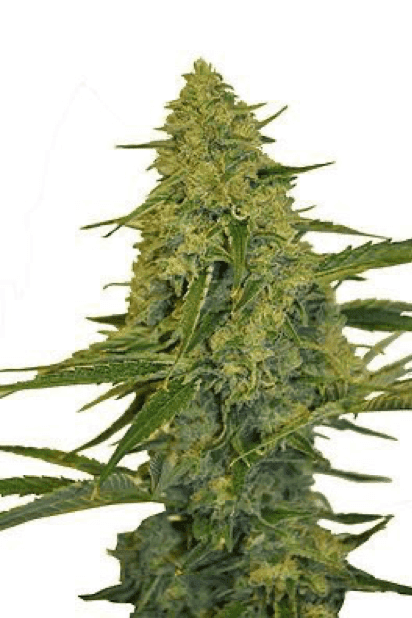 CBD Botanic isn't a producer that just experiments wildly in the hope of coming up with something worth selling. Instead, each and every strain produced is a product of extensive scientific research, development and refinement.
Likewise, CBD Botanic regularly reaffirms their commitment to cannabis as a beneficial product for healthy living and improved wellbeing. While most producers are all about the superficial recreational side of marijuana, CBD Botanic invests 100% of their efforts in therapeutic cannabis as a health product.
The result of which is a creative and comprehensively enjoyable collection of medicinal cannabis seeds you will not find from any other producer.
"Our work is centred around scientific research, using gas chromagraph analysis and implanting genetic markers in all our strains. Our objective is to ensure a high quality product and to provide a platform for training and for research, individually tailored to the needs of our customers. We are committed to research, taking care of our customers and the promotion of healthy living." - (CBD Botanic)
Essential Strains
"We are proud to present to you CBD Botanic's seed collection. Each seed has been carefully selected from plants that have been properly cultivated and nurtured. At CBD Botanic, our seeds only come from cannabis plants rich in CBD. We have also chosen seeds from plant varieties where the mix of other cannabinoids actively contribute to good health and the alleviation of pain." - (CBD Botanic)
Like all good producers, CBD Botanic insists on personally selecting and verifying the quality of each and every seed packaged by hand. This in turn guarantees the ultimate in consistency rates, along with problem-free cultivation for home growers and commercial cannabis producers alike.
Alongside their primary collection of therapeutic seeds, CBD Botanic also offers an extensive range of hemp-based seeds for the improvement of physical and psychological health.
With appeal that extends beyond the purely therapeutic, the following exclusive strains from CBD Botanic are the brand's current top-sellers by far:
Somango CBD
A CBD-enriched version of an exceptional Indica-heavy hybrid, CBD Somango has a perfectly balanced 1:1 ratio of CBD to THC. The result of which has a calming and relaxing effect, making CBD Somango the perfect choice for the alleviation of a wide variety of physical and psychological symptoms.
Flowering times come in at around nine weeks, after which indoor growers can expect up to 500g of beautiful buds for every square meter of grow space. The fragrance is dominated by masses of juicy mango, along with just the right amount of old-school dank in the background. The therapeutic properties of CBD Somango are rivalled only by the strain's mouth-watering fragrance and flavor profile.
Sensi Star CBD
Bringing a 90s classic up to date for contemporary cannabis markets, Sensi Star CBD also has a beautifully balanced 1:1 ratio of CBD to THC with predominantly Indica characteristics. Both THC and CBD tend to measure at around the 7% mark, making for a gentle and enjoyable buzz that never crosses the line irrespective of the quantities consumed.
Sensi Star CBD has a predominantly earthy and musky fragrance, harking back to the classic skunk of decades gone by. Expect copious amounts of resin from the mossy-green buds when the flowers reach maturity, after a flowering period of approximately eight weeks. Sensi Star CBD is an absolute superstar on the scene for alleviating depression, anxiety, insomnia and the symptoms of glaucoma.
Hammer Shark
With her practically pure Indica genetics, a CBD content of around 7% and a slightly lower THC content in the region of 6%, Hammer Shark is less a terrifying sea creature and more a gentle kitty cat to cuddle up to. A full four years' research and development went into the creation of Hammer Shark, which along with her pleasing purple colors when the plants approach maturity boasts a beautiful lemon-fresh fragrance that's practically irresistible.
Suitable for growing indoors or out, Hammer Shark has a flowering time of approximately nine weeks and is capable of delivering up to 500g of usable cannabis for every square meter of grow space. Though resistant to the vast majority of plant pests and diseases, mold can be an issue when Hammer Shark plants produce particularly dense foliage.
New York Diesel CBD
All the fragrance, flavor and enjoyment of a classic Diesel strain, only with a perfectly balanced 1:2 ratio of THC to CBD - both of which come in at around the 7% mark. New York Diesel CBD also has a relatively balanced split of Indica and Sativa genetics, making for an enjoyable and controllable buzz that gets to work on body and mind with equal effectiveness.
Cooler temperatures towards the end of the flowering cycle often result in pristine purples, beautiful blues and radiant reds emitting from these easy-grow plants. New York Diesel CBD is renowned for getting to work quickly and effectively on all types of everyday aches and pains, while providing blissful relief from mild stress, anxiety and depression.
Chem Dawg CBD
Last but not least comes Chem Dawg CBD, which presents all the earthy and fuel-tinged fragrances you'd expect though in a more discreet and toned-down manner. All of which makes it an outstanding strain to grow indoors where discretion is a priority, as it doesn't have a habit of permeating too aggressively.
Chem Dawg CBD is a 90% Indica strain with a fruity and satisfying flavor that will have you coming back for more. THC typically measures around 6% with a slightly higher CBD concentration of 8%, significantly reducing the psychoactive effects of this therapeutic strain. A broad range of physical and psychological complaints are no match for this stuff, which gets to work quickly though gently enough to remain manageable at all times.