Original Delicatessen Seeds bring to the market over 2 decades of cultivation experience, developing exceptional cannabis seeds with years of precise selection, breeding and experimentation.
They're on a mission to bring new and exciting high-quality strains to the masses for every type of grower from novice to connoisseur. Known for their outstanding work crossing the finest landrace genetics with perennially popular Dutch strains to create unique twists in classics, Original Delicatessen are the final word in stable, reliable and premium quality weed seeds. 
SeedSupreme Seed Bank are proud to support the full range of high-quality beans from this group of innovative Spanish breeders.
Origins
Spanish Original Delicatessen Seeds has an origin story as elusive as the seed bank's mysterious founder and lead breeder (reported to be somewhat the introvert).
The focus of this reputable seed bank has always been on the preservation of the original landrace strains from which all of modern marijuana owes its roots. But beyond preservation, this seed merchant aims to utilize those legendary landrace pot progenitors to create new and unique hybrid strains with the kind of unforgettable flavors, aromas and highs that change the industry forever. 
Brand Evolution
New-School Thought 
It is Original Delicatessen Seeds' hope that where they lead, others will follow. 
Since their beginning, this has been a seed bank intent on championing new schools of thought when it comes to breeding marijuana.
From emerging technologies to new cultivation and pollination methods or innovative approaches to using landrace genetics in modern hybrids, Original Delicatessen are among the industry's early adopters who thrive for their adaptive thinking. 
This seed bank understands that only through progression and continual learning can the marijuana industry continue to evolve, and encourages experimentation among their audience. 
One Man Army?
It's unclear on the surface if Original Delicatessen Seeds operates as a team of breeders or is spearheaded by one incredibly talented individual. 
A little digging and intuition reveals that the founder and owner of the seed bank is supposedly quite the introverted chap. However, whatever goes on behind the scenes of Original Delicatessen, it's clear that it works as their strains and skills are well known and beloved on the Spanish green scene.
Of course, we introverts have our ways. We don't always prefer alone, and neither does Original Delicatessen Seeds, who have been said to produce some killer cannabis seeds in collaboration with ACE and Cannabiogen.
Extensive Research and Development
For 2 decades and counting, Original Delicatessen Seeds has employed extensive efforts into the research and development of their industry-leading ganja seeds and strains.
The impressive genetic library of this seed bank is filled with treasures from the farthest reaches of the world, both new and old alike. With the finest selection of landrace strains from the likes of Jamaica, India, Colombia, Pakistan and Thailand alongside Holland's most prestigious specimens of pot perfection, Original Delicatessen Seeds have been able to consistently and dependably raise the bar when it comes to cannabis cultivation.
Setting new standards is what this seed bank does best, and it's all through their research and development work. Which is why they're so keen for breeders throughout the world to embrace their inner creativity and help guide the industry into the future.
Connoisseur-Worthy Genetics 
Some say the highs from the buds of Original Delicatessen origins are the best they've ever experienced.
Most all will agree they are truly exceptional.
For over 20 years, this seed bank has been synonymous with some of Spain's strongest connoisseur genetics and delivering the most alluring aromas and unforgettable flavors. These are weed seeds for the grower seeking an exquisitely balanced blend of potency, terpenes and unrivalled quality.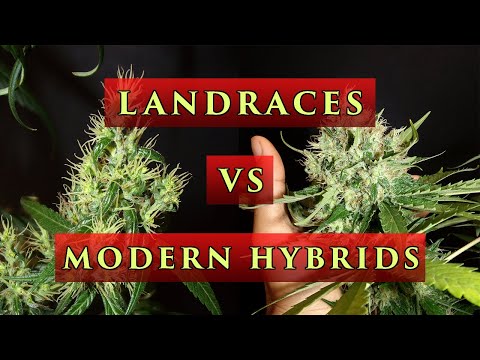 Essential Strains 
Original Delicatessen Seeds has gone to great lengths to ensure their shelves are stocked with premium quality cannabis seeds for every possible weed need. 
Whether you're looking to set up your crop indoors, outdoors or in a greenhouse, if you're new to cultivation, approaching your very first grow or an industry pro, you'll find the perfect seeds for you in the Original Delicatessen selection. 
These connoisseur treats are all original and high-quality varieties known as some of the best yielding and highest THC strains in the business. We'll take a peek at some of the standout specimens to help you make your choice.
Queen Mother 
She's tall, she's a Sativa, she's beautiful and very definitely one of the Original Delicatessen Seeds all-time favorite strains. 
Famed for producing some seriously sublime and stimulating sensations which tokers often report as like a 'mystical experience', the Queen Mother strain, also known as Reina Madre, has been one of Spain's most prized Sativas for years. She packs an intense and memorable flavor, and rewards growers generously come harvest time with a bounty of dense resin-coated nugs. 
Easily capable of rubbing shoulders with the likes of OG Kush and worth every bit as much attention. 
Edy 
This largely Indica-dominant hybrid strain comes from Congo and Himalaya genetics to bring cultivators worldwide a remarkably robust resin-coated bud beauty. 
Edy is an absolute must for anyone on the lookout for epic THC levels and swift flowering. The resin production of this plant is off the charts, even thoroughly coating the leaves which makes this strain an ideal choice for cultivators hoping for cuttings or making extracts. 
Growers won't need heaps of room for a crop of Edy, as the plants remain reasonably compact throughout and are adept at supporting their weight with little effort.