Seedmakers is a seed bank combining a wealth of cannabis knowledge and expertise from new and highly seasoned seed makers.
A home under one roof for talented breeders to dedicate themselves to creating the highest quality, stable and outstanding value seeds. This team is responsible for such hits as Alakazam, Jack Widow, Super Diesel, Critical and the infamous AK Auto.
These guys know how to produce high yielding super strains guaranteed to be productive and with reliable outputs. Few seed banks offer better results at cheaper prices. Now you don't get what you pay for, you get more. 
SeedSupreme are proud to bring you these high-quality and affordable beans, feminized and autoflowering classic hybrids of the best and dankest quality for the grower looking to minimize the challenges of cultivation and maximize output.
Origins
Seedmakers first surfaced back in 2009 with their online seed selling presence, around the same time as a boom of their fellow Spanish breeders began making a name for themselves.
The talented group of exceptional breeders behind Seedmakers had all either worked for other seed banks or spent years flying solo and creating their own unique strains when finally they united under a common goal.
Brand Evolution
A Prodigious Philosophy 
The guiding ethos driving the Seedmakers team was one they had each reached separately in their years of experience working with the best strains on the market.
It occurred to these innovative breeders that if every cannabis plant is capable of producing anywhere between 1,000 and 50,000 seeds, why was it that every seed bank wasn't selling the epitome of premium genes at the best possible prices?
Seedmakers knew this didn't have to be the way, and so they formed their cannabis coalition with the sole aim of providing the absolute best selections of high-quality weed seeds to the market at unbeatable prices. 
Only the Finest Genetics 
The team behind this seed bank have never had any interest in breeding anything but the very best strains they could get their hands on.
To Seedmakers, only the most desirable traits, ranging from high THC:CBD ratios to a plant's speed of flowering and terpene profiles (which control the flavor of your weed), have ever entered into their considerations when it came time for a new breeding project. 
Their genetic library has steadily filled out over the years, stocked with weed seeds from expert and independent breeders alike throughout the cannabis community.
Fully Feminized
Seedmakers is a seed bank who has completely embraced the feminized seed revolution. While some growers and breeders cling to their devotion to regular unmodified seeds, this team recognizes the natural evolution in marijuana which has led to these extraordinary weed seeds.
After all, feminized seeds can still be created entirely by the cannabis plants themselves, which are capable of self-pollination given the right circumstances - male plants simply never enter into the equation. If nature can do it, why can't breeders? 
That is why among the 16 different strain varieties offered by Seedmakers, each one comes to you fully feminized, one of many ways this Spanish seed bank seeks to offer only the highest quality ganja seeds to their customers.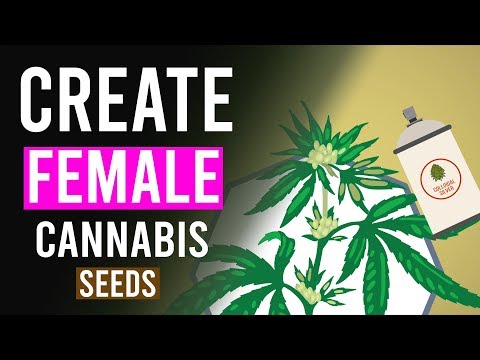 Selective Breeding
Seedmakers and their team of expert breeders take tremendous care when selecting parent strains for every one of their breeding projects.
They believe that only through a true understanding of marijuana and the plants, traits and genetic legacies can any breeder deliver truly spectacular results. Only then can the best possible specimens be produced and sold.
Every strain Seedmakers brings to the market is the result of a genuine and deep-rooted interest in improving on existing varieties and creating weed that is truly special and unique.
Essential Strains 
Any grower from the cannabis connoisseur to the novice testing the waters is in for a treat when browsing the Seedmakers shelves. 
With a full range of classic hybrids and unique new feminized and auto strains, all without the traditional price markup that other seed banks slap on their labels, a plentiful and varied choice sits before any cultivator considering a crop of Seedmakers seeds. 
Join us as we take a trip through some of their most beloved strains and see if anything takes your fancy. 
Wonder Skunk 
A wondrous hybrid strain coming to us from the legendary Skunk genetic family, Wonder Skunk blends the best of the best in this highly potent, delightfully fruit-smelling, intoxicating strain. 
Though the buds develop quite airily on these Afghan-looking plants, you can expect a generous layer of resin on the nugs and some super bountiful yields, especially when she's grown in outdoor environments. Caution for the novice cultivators out there aiming for outdoor grows, you'll want to prepare with some preventative care to help her fight any potential fungi attacks.
Alakazam
Easily one of Seedmakers' best and most beloved hybrid strains. Information on the parentage of this heavy-hitting Sativa is a tantalizingly well-guarded secret. 
Favored by fans throughout the world for her sweet flavor and the kind of deep smell you could soak in for hours, Alakazam is also known for her vibrant color profile and penchant for developing hues of bluey-purple on her dense buds. Growers won't have many leaves to trim with this fast-flowering crystal-coated beauty, who's a great producer indoors and grows like a ganja bush outside.
Critical 
Another of the highest in-demand strains on the Seedmakers menu, Critical is a perennial favorite among commercial cannabis cultivators. This is thanks to her tendency for exceptionally swift flowering and growing some truly monstrous buds - known to be considerably denser than you'd expect, given her small stature. 
Tokers relish her sweet and sour taste and the notable physical relaxation influence as her high takes effect. Critical makes for a perfect end-of-day smoke when all you need is to chill out.