A veteran seed bank with more than 20 years of ganja growing experience, Dankonomic Genetics has been performing at the forefront of the commercial cannabis industry for longer than most.
Focusing heavily on fragrant, flavorful and face-meltingly potent cannabis for recreational markets, Dankonomic Genetics also has a growing collection of high CBD strains for therapeutic tokers.
They use only the best elite clones and seed lines to create vigorous and healthy hybrids, all grown organically in recycled soil. Seeds are over-matured and cured to ensure they store well and remain in premium shape for when you need to sprout them. These breeders don't believe in marketing gimmicks or 'topical' strain names - just well bred, intensely tasty and easy to grow marijuana strains which will leave you seriously happy with yield and final product. This small but perfectly formed line of regular and feminized cannabis seeds, available now at SeedSupreme Seed Bank, is sure to satisfy even the most picky seeker of the dank!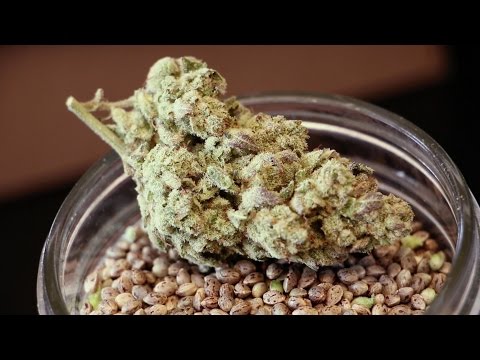 All Things Fragrant, Flavorful and Fruity
Take a look at the current Dankonomic Genetics catalog and it's easy to see why flavor chasers often make a beeline for this particular seed producer. 
At the time of writing, the Dankonomic Genetics website is something of a 'work in progress' and tracking them down online isn't the easiest job.  Mercifully, their most iconic strains are still doing the rounds as strongly and prominently as ever before, so you don't have to look far to get a taste for what's on offer.
From regular cannabis seeds to advanced autos and some of the heaviest THC headbangers you'll ever get your hands on, it's all right there for the taking. Not to mention, up for grabs at surprisingly low prices, considering the quality and prestige of the seeds these guys sell.
Essential Strains
Here's a brief rundown of some of the top-selling strains you can pick up right now from the folks at Dankonomic Genetics:
Sour Tooth #4
A mouthwatering combination of Sour OG and Sweet Tooth #4 IBL, Sour Tooth #4 is a firm contender for the most gorgeous smelling marijuana strain on the face of the earth.
The fragrance is dominated by masses of juicy grapefruits and candy-sweet blueberries, translating to a sweet and indulgent taste that's moreish in the extreme. Flowering times have been reduced to as little as six weeks, after which you're guaranteed a heavy haul of super-potent weed with a slight lean toward the Indica side of the scale. How potent? Try up to 28% THC with a generous 3% CBD to even things out.
Tooth Wreck
Equally potent with a THC content that routinely creeps beyond 25%, Tooth Wreck is another ultra-sweet strain for anyone with an insatiable sweet tooth.  Created by combining the genetics of Arcata Trainwreck with Sweet Tooth #4 IBL, this stuff has a fragrance that varies from tropical fruits to sour limes with just a hint of mint in the background.
Popular among therapeutic tokers for the treatment of anxiety, stress, chronic pain and mood disorders, Tooth Wreck gets to work immediately with a soaring Sativa uplift and a gentle body buzz to keep things balanced.
Al Capone OG
Dispensaries across the U.S. often struggle to keep up with demand for Al Capone OG for two reasons. First of which being her immensely desirable properties, which combine a deep and funky lemon-fuel fragrance with a strong and lasting diesel aftertaste for total satisfaction. Not to mention, a Sativa-heavy high that'll propel every bit of you into the stratosphere for hours on end.
Secondly, Al Capone OG is by no means an easy strain to grow. She needs a fair amount of TLC to do her thing, but nonetheless promises so much in return.
Blueberry Teeth IBL
With her 80% Indica genetics, Blueberry Teeth IBL is the strain to turn to when a dose of idleness is called for. Seriously - one or two heavy hits of this stuff and you're out of action for the duration. The problem being that she's practically impossible to resist, with a creamy blueberry fragrance and plenty of sour grapefruit flavors to keep you coming back for more.
She's also comprehensively easy to grow in even the most compact of spaces, flowering in around six weeks and producing solid yields for such short and compact plants.
Strawberry Stardawg
One of the most iconic strains to have come out of DG's labs to date, Strawberry Stardawg was concocted by combining the genetics of Strawberry Cough and Stardawg.
Mostly Sativa in her appearance and effects, Strawberry Stardawg is capable of blowing even the most seasoned stoners into the middle of next week. With a THC content that often hovers around the 30% mark, a little of the stuff goes a very long way.
Banana Stardawg
Pretty much all of the above also applies with Banana Stardawg, which has a unique banana-tinged terpene profile and an unforgiving 25% to 30% THC content.
Don't be fooled by her sweet and innocent exterior - this stuff exists exclusively to smash you to pieces. Unsurprisingly, Banana Stardawg (and her counterpart above) are immensely popular in medical cannabis circles for the treatment of more severe conditions and symptoms.
Chocolate Stardawg
Pre 1998 Bubba Kush was brought together with Stardawg #5 to create Chocolate Stardawg, which (as her name suggests) is bursting with rich and creamy chocolatey flavors that stick around indefinitely.
Another immensely heavy hitter with predominantly Indica genetics, Chocolate Stardawg often tests for a THC content in the region of 25% and CBD of up to 3%. Best saved for relaxing evenings when you've nothing on your agenda, Chocolate Stardawg is synonymous with the kind of couch-lock there's absolutely nothing you can do about.