Flash Auto-Flowering Seeds
The Flash Seeds team are highly experienced ganja breeders who have spent the last few years focusing on creating exceptional autoflowering strains and producing stable seeds to grow them.
Their impressive catalog of rare, unique and exclusive autoflowering specimens come in both regular and feminized versions. As well as their 'normal' range, Flash Seeds has become famous for their new "Super Auto" strains. These have much longer flowering times resulting in much higher yields (comparable to standard plants in many cases), whilst maintaining the desired autoflowering characteristics. Cannabis seeds of "Super Auto" marijuana strains such as Annapurna and Nirvana Sky are available to buy here at SeedSupreme, so don't delay, get yourself some easy growing, big yielding sticky.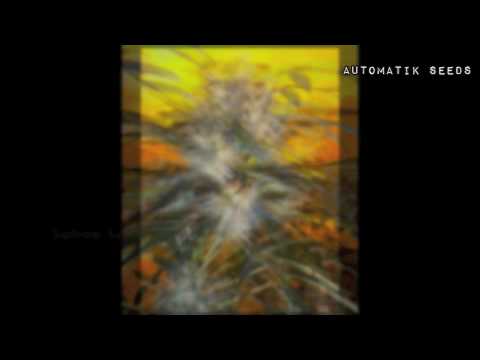 Setting New Standards in Autoflowering Genetics
It takes some weed seed producers years or even decades to find their feet. In the case of Flash Seeds, these guys knew exactly where they were going from day one. Firmly prioritizing quality over quantity, Flash Seeds has so far put their name to a select handful of epic autoflowering strains of extraordinary quality and consistency.
More importantly, their "SuperAuto" lineup of marijuana seeds is designed to produce incredibly generous yields in the shortest possible times. Many of which are engineered to grow to epic sizes outdoors and take harvests to ridiculous levels - often with little to no experience required.
"Flash Seeds is a new venture by a long time autoflowering seed breeder and enthusiast. He has worked for many years creating his great strains. Through his experiments he has managed to create a diverse collection of autoflowering strains which now include some very sativa dominant auto-flowering strains." - (Flash Seeds)
Essential Strains
Here's a brief overview of some of Flash Seeds' top-selling cannabis strains to date:
Annapurna
"This variety is for those who love plants from high altitude Nepal. The type that is used to produce the legendary charas from Nepal and Northern India. My SuperAuto hybrid version is what you should choose if you want a very large plant with high performance for your outdoor summer crop." - (Flash Seeds)
Easy to grow and perfect for northern regions with mild summers and cool evenings, Annapurna is famed for her legendary resin production and beautifully exotic fragrance. If you're setting your sights on producing top-shelf hashish at any point in the near future, Annapurna is just about as good as it gets.
Bubble Hash Auto
Likewise, everything about Bubble Hash Auto has DIY hash production written all over it. That quintessential spicy and exotic fragrance, ludicrous resin production and consistently generous yields - from a plant that practically grows herself, given the right conditions. Plant outside in open air for the best results, though controlled indoor cultivation is far from out of the question.
Cobra
"Cobra is the pure result of the cross between the great DJ Short Blueberry and extremely resinous Lebanese from Flash Seeds personal collection." - (Flash Seeds)
Bursting with fruity fragrances and with a unique peach-prominent flavor profile, Cobra has a hard-hitting punch befitting of her name. The high is a potent and powerful as it gets, though at the same time beautifully balanced for an enjoyable brain and body buzz at any time of day or night.
Doctor Shiva Auto
An all-round superstar for recreational and therapeutic tokers alike, Doctor Shiva Auto combines an invigorating lemon-pepper fragrance with an elevated CBD content and reduced THC.
Like her siblings above, Doctor Shiva Auto is surprisingly easy to grow and does the business best outdoors, with strong resistance to mold and a relatively low risk of pest infestation.
Jamaican Berry Auto
"Directly from the mountains of Jamaica, this super fruity variety will fill you with incredible flavors and aromas! She was selected by true Rastafarians from an original Jamaican variety that was crossed with a Blueberry for many years in order to achieve a very fragrant pure Sativa." - (Flash Seeds)
Rounding things off, it doesn't take a genius to figure out why these guys are seriously proud of their Jamaican Berry Auto strain. By far one of the heaviest yielders in their collection, Jamaican Berry Auto is also relentlessly potent and certainly not for newcomers. Jamaican Berry Auto lulls you into a false sense of security with a sweet and fruity fragrance, only to tear your head clean off your shoulders with a seriously powerful punch.