"Garden Ablaze Seeds" seed bank
An all-new addition to the high-end marijuana seed production community, Garden Ablaze is a California-based collective of cannabis enthusiasts with an established background in crossbreeding - a team of breeders and growers focused on bringing these new strains to European market.
Placing equal emphasis on recreational and high CBD strains of cannabis, Garden Ablaze has already come up with an impressive list of new and exclusive strains with their own unique properties.
From bag appeal to bud size, fast flowering times to general durability, the seed collection from Garden Ablaze is designed to be all things to all people - and SeedSupreme Seed Bank is proud to present you their quality range of beans.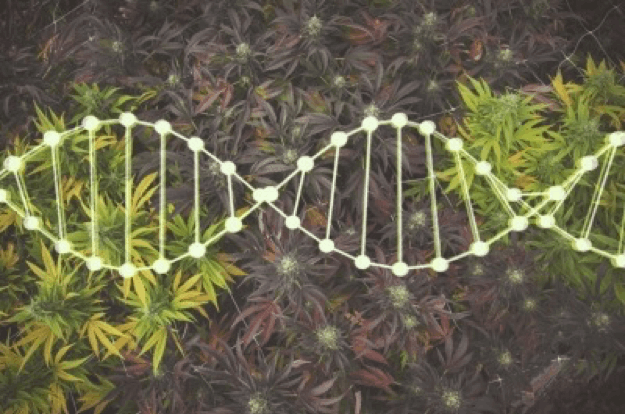 Essential Strains
Right now, the following rank among the top-selling strains available from Garden Ablaze - each of which is well worth checking out in its own right:
Nana Pie
Created by combining the genetics of Strawberry Banana and Cherry Pie, Nana Pie is bursting with bakery-fresh fragrances and a ton of juicy berries on the nose.
An extremely easy to grow strain with an average flowering time of approximately eight weeks, Nana Pie yields like it's a competition and impresses with blistering bag appeal.
Cherry Sherbet
More enjoyable than any trip to the local candy store, Cherry Sherbet represents a mouthwatering amalgamation of all the best bits of both Sour Sherbet and Cherry Pie male. The result of which is a terpene-heavy monster with exceptional trichome production on one of the most indulgent flavors of any strain you're likely to lay your hands on.
As an added bonus, Cherry Sherbet is also a consistently generous yielder, asking little to no TLC in return.
Fruitcake
If you're noticing something of a pattern by now, it's for a good reason. Pretty much everything Garden Ablaze stands for is on the sweet and sexy side of cannabis, where fruity-candy flavors are everything. This stuff being no exception to the rule, which was created by combining the genetics of Sherbet Dreams and Cherry Pie. The result of which doesn't take a genius to figure out - a beautifully colorful, heavy-yielding and fantastic smelling specimen that gets the mouth watering from 100 yards away.
Neverland
Indica-dominant with a heavy and tranquilizing stone that lingers for hours, Neverland is known for producing the prettiest purple hues imaginable as the flowers approach maturity. Neverland was created by combining the genetics of Candyland with Cherry Pie, resulting in another super-indulgent hybrid that's easy to grow and almost impossible to go wrong with.
Sour Sherbet
Last but not least, Sour Sherbet came about as the result of an experiment combining Sunset Sherbet with Diesel.

Sour Sherbet's exceptionally heavy terpene content makes her a firm favorite among medical marijuana users, though her generous THC content also does the business for recreational audiences.