HortiLab Seeds has been producing cannabis seeds for over a decade, scooping up a great many awards for their strains since they hit the market.
These breeders exist to show off the kinds of flavors and highs available outside the range of the commonplace Dutch and Spanish genetics. By collecting and breeding rare and exotic marijuana plants with established European and North American clones, they have created a series of high-grade strains dedicated to epic potency, yield and flavor.
These strong medicinal and recreational strains blend old school values with new school genetics, and SeedSupreme Seed Bank brings you the full and enticing range of unmissable HortiLab Seeds beans.
Origins
The founders of Amsterdam-based HortiLab Seeds got their start while working for Breeder Steve at the Spice of Life seed facilities in Lugano, Switzerland.
Here, these European breeders had their eyes opened to the realization of the wider weed world beyond the commonplace Dutch and Spanish varieties - just begging to be explored and brought to their native markets. 
Ever since this dawning moment, the HortiLab Seeds team has been on a non-stop quest to collect, grow and breed the finest exotic seeds and clones they could find from all walks of life and every unsung corner of the globe.
Brand Evolution
Pot Philosophy 
HortiLab Seeds has always been entirely committed to providing the most desirable high-quality wave of cannabis seeds and genetics to the global community of connoisseurs. 
These breeders only ever work with carefully selected specimens of European and North American genes, plus a range of exotic and enticing landrace strains, to broaden the palate of their customers beyond the Dutch and Spanish strains flooding their markets. 
Ultimately, the HortiLab Seeds goal is, as they state, a quest for 'the holy grails of cannabis', for the pinnacle of pot perfection and sharing the results of their efforts with the world's growers and enthusiasts. 
Extensive Genetic Library 
The breeders behind HortiLab Seeds only ever work with choice exotic strains, pot possessing the most desirable of characteristics.
In their breeding projects, Europe and North America's finest specimens meet, and mythical strains such as East Coast superstar Sour Diesel and fruit sensation Grapefruit rub shoulders with elite clones of industry legends like Amnesia and the mind-melting Super Skunk pre '98. 
This seed bank is a home to and producer of genetics of coffeeshop-grade quality ganja only.
Critical Acclaim
HortiLab Seeds has taken home heaps of awards since their debut back in 2009, earning them regular and envious attention in the competitive cultivation world of breeders throughout the global community.
They have won accolades at the most prestigious of pot events, including the coveted High Times Cannabis Cup and the IC Mag 420, and earned themselves an army of admirers - which includes the likes of Snoop Dogg, B Real (of Cypress Hill), Redman and Queen Omega (to name but a few).
Essential Strains
Among the regular and feminized cannabis seeds available from the experts at HortiLab Seeds, you'll find a series of pedigree seeds ideal for growers coming from every end of the spectrum.
Whether you're a novice with no hands-on experience or a commercial cultivator, this team has assembled specimens you're going to want to give your full consideration to. 
We'll take a closer look at the standout strains now to help give you an idea of what awaits you on the HortiLab shelves.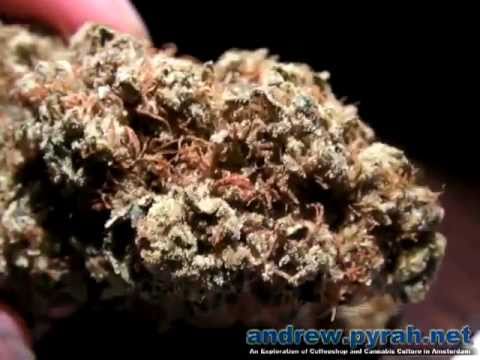 StarBud
The flagship Indica strain of the HortiLab Seeds collection, StarBud comes to us from a mysterious clone originating in the Midwest United States and gifted to the team from a talented American grower.
Famed for her super sedative influence and the generous coating of crystal trichomes she produces on her dense, rock-hard buds, the spicy and incense-flavored StarBud has scooped up at least 7 awards in prestigious Indica categories since hitting the market.
Cultivators can expect around 55 to 65 days for indoor flowering and an average yield come harvest time of truly champion-worthy nugs that are as popular among recreational as with therapeutic tokers worldwide (and ideal for creating hash or other extractions). 
StarKush
Created through a collaboration with legendary Karma Genetics, the StarKush strain combines the flagship strains of both seed banks (StarBud from HortiLab and Biker Kush from Karma) into an extraordinary genetic cannabis cocktail. 
StarKush is a suitable specimen for the novice grower with little experience behind them, known to be an Indica-dominant hybrid capable of producing bountiful yields of 400 to 500 grams per meter squared in a super short 65 days of flowering.
With her spicy and floral flavor profile and notable Kush terpenes at play, StarKush delivers a delectable delight alongside her intensely relaxing and sedative influence.