Positronics Seeds
Positronics Seeds' reputation for blazing a trail millions of marijuana growers could follow stretches back to the early 80s, with their involvement in breeding some of the first hybrid strains in the industry.
They were one of Holland's original seed breeders, suppliers of countless Amsterdam coffeeshops, and some of the most highly respected cannabis breeders in the world. Their 100% feminized seeds are famed as some of the most aromatic, potent, and prized on the market.
SeedSupreme Seed Bank offers the full range of Positronics' seeds, from auto legend Lowryder to cup-winning strains like Critical #47 and Caramelice, bringing you the best in European cannabis culture.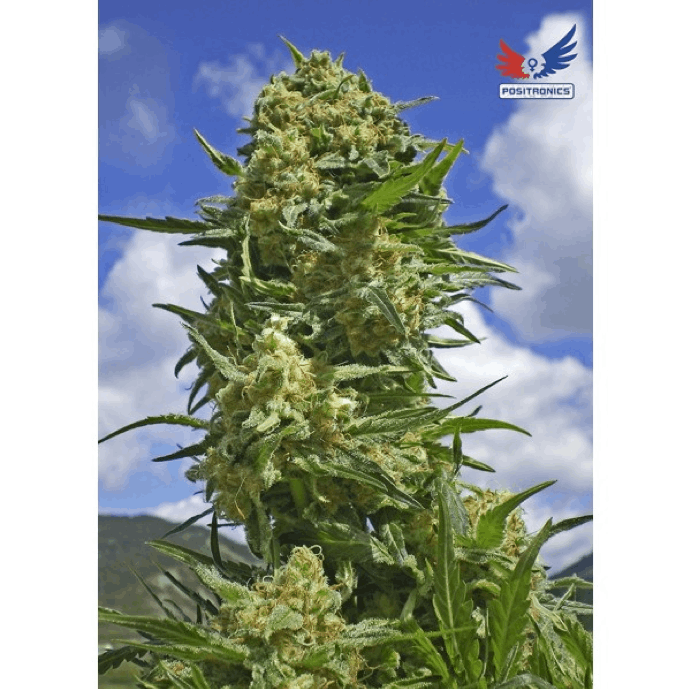 Origins
The story of Positronics Seeds follows the life of founder Wernard Bruining, and though the seed bank was originally founded in 1985, the origins of the company stretch back to the swinging sixties.
Before becoming the Potfather, Bruining aimed to be a teacher. When he moved to Amsterdam in the 60s, however, he discovered cannabis and fell head over heels in love. With a new marijuana-focused motivation, Bruining redirected his life, and was in the thick of cannabis history when Mellow Yellow, the first coffeeshop, opened its doors.
Travelling America in the 70s, Bruining studying ganja intently. He discovered Sinsemilla, the benefits of natural breeding, how to successfully pass on desirable genetic traits, and met industry legends like "Old" Ed Holloway.
With a wealth of hands-on experience and a huge selection of incredible cannabis seeds, Bruining returned to the Netherlands with the aim of shaping the country into the Jamaica of Europe.
And here, Positronics Seeds, the first European seed bank, was born.
Brand Evolution
With the goal of turning the Netherlands into a European Jamaica, Bruining knew that his studious habits had to continue. There is always more to learn and ways to improve.
Positronics Seeds has embodied this educational ethos in every action, thoroughly investigating the marijuana plant in their efforts to establish a catalog brimming with a host of varieties perfect for all palates and senses, and guaranteed to satisfy.
Their beliefs led to their esteemed reputation of making quality cannabis growing at home accessible to everyone, and instant critical acclaim for their cultivation and selective breeding techniques.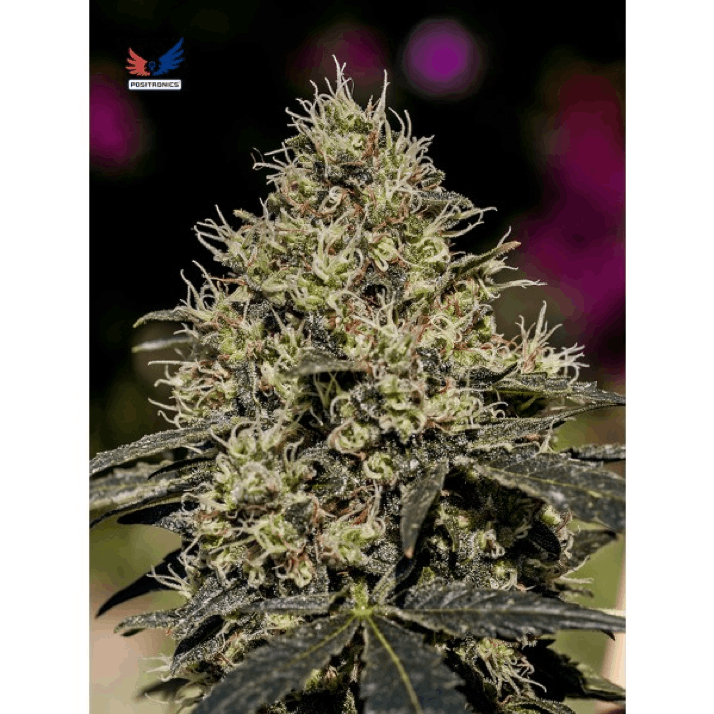 Pot Pioneers
Positronics Seeds earned its glowing reputation as an industry leader in a multitude of innovative ways, and it certainly helped them to stand out instantly and make a name for themselves.
Early on, this pioneering seed bank of talented breeders gave rise to guerilla farming and developed the game-changing technique of growing seedlessly through the use of cuttings.
As many modern growers know well, this proved revolutionary, allowing cultivators to grow the same varieties and paving the way for the future of the modern marijuana scene we know today.
Beyond becoming legends of selective breeding, Positronics Seeds also embraced the cannabis industry as a whole. Their list of accomplishments reads a little like this. They;
Published the first Dutch weed newspaper, Soft Secret, which still runs to this day.
Created the Mediwiet non-profit system, which helps supply cheaper cannabis to the medical market and those suffering.
Helped companies like BioBizz (a legendary brand of biofertilizers) get started.
Supplied many Amsterdam coffeeshops and were integral in the coffeeshop becoming quintessential to cannabis culture.
Not to mention that founder Bruining has run a number of courses and seminars on the medicinal applications of marijuana, helping propel the medical industry (MMJ) into the future.
Tragedy and Revival
In 1996, Positronics Seeds was sadly forced to close its doors.
Bruining split the seed bank between his faithful staff, gathered up his original parent plants, and moved to Spain.
The exact reason for this shining star to fizzle is somewhat ambiguous, however, the unexpected can deliver great delights. In 2004, Bruining (who had continued his cultivation and breeding projects on a more personal level) met a Spaniard fan named Sebastian.
Sebas, as he's known, had owned a grow shop in Malaga, named El Punto Eres Tu, for over 15 years. Being in such awe of Bruning's achievements and sharing a united passion for cannabis, the two entrepreneurs resurrected Positronics Seeds in a new Spanish home and to tremendous success.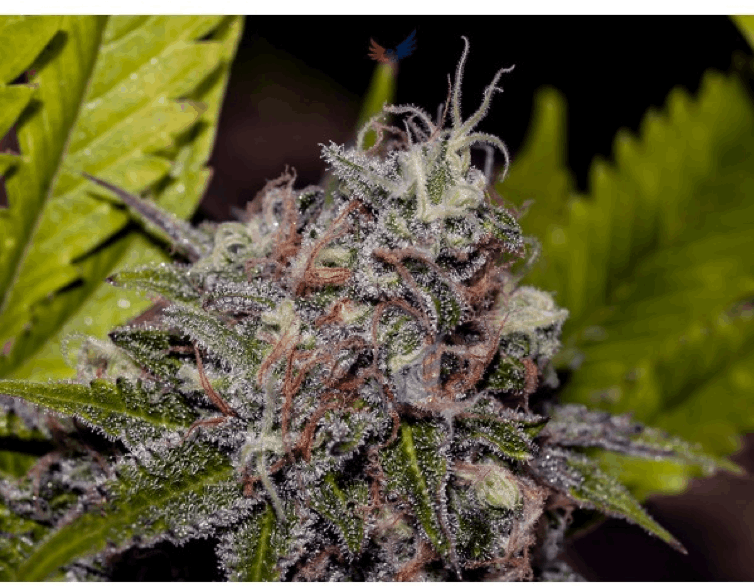 More Than a Quality Seed Bank
Positronics Seeds represent more than mere industry-leading breeders or a seed bank, this is a team dedicated to sharing the idea and entire lifestyle surrounding marijuana.
Sure, they're dedicated to constant improvement, top-shelf quality genetics and delivering the best aroma, taste and high to every toker, from discerning connoisseur to smokes-anything Sam, but they're also committed to communing with cannabis in an enriching way, and sharing that with the community to improve lives.
When you buy from Positronics Seeds, you get more than an exceptional choice fit for every weed need imaginable.
Positronics Seeds in Numbers
1985 - founded in Amsterdam
1996 - Positronics closes
2004 - reborn in Spain
12 Indica strains
7 Sativa strains
9 limited edition strains
6 CBD-rich strains
10 autoflowering seeds
3 seed collections
Essential Strains
From cup-winning strains such as Critical #47 and Caramelice to CBD-loaded treasures, there's a wide range of choices among Positronics Seeds' impressive weed seed collection.
Whether you're in the market for a high THC powerhouse or a medicinal marvel, if you're a novice grower, commercial cultivator or discerning connoisseur, you can be sure to find high-quality cannabis seeds among these shelves which tickle your fancy.
We'll take a closer look now at some of the standout strains in the Positronics Seeds selection.
Cum Laude
The name means 'with distinction', and Cum Laude certainly lives up to that honor. She comes to us from the storied genetic lineage of Queen Mother, Tijuana, and Original Haze and is lauded as the crown jewel in the Positronics Seeds collection.
Dedicated to philosopher Antonio Escohotado, one of the 20th century's greatest thinkers, this Sativa-charged high delivers an unmatchable cerebral high perfect for deep thought and creativity. Beyond a mental stimulant, Cum Laude buds taste and smell divine, gracing the senses with traces of lavender and strong notes of earthy spice. On top of that, she grows fast, is super resilient and produces plentiful and resinous yields!
Wernard Express
This distinctive autoflowering strain carries the Positronics Seeds founder's name, so you know she must come highly prized. Wernard Express comes from the genetics of Afghan Express and AK-47, and is a fan-favorite among novice growers or those seeking an easy and rewarding harvest.
Perhaps one of the easiest seeds to cultivate on the Positronics menu, this vigorous hybrid strain rarely grows too large but always delivers seriously dense and resinous buds. Her scent sends your senses reeling with a notably sweet and Skunk-like aroma, and the relaxation her high brings is second to none.
CBD Jack Diesel
What happens when you take an already CBD-rich hybrid strain and cross it with other pure CBD strains? You get CBD Jack Diesel, that's what; a strain with unsurpassed medicinal benefits.
Known to be a complex polyhybrid with a pleasant and subtle influence ideal for therapeutic or leisure use. CBD Jack Diesel grows outrageously strong and swiftly, resembling a Sativa during cultivation. Growers hoping to encourage enormous plants will need plenty of nutrients on hand, but these sensational CBD-packed buds are worth every effort.