Karma Squad
Karma Squad Seeds is a division of legendary Karma Genetics dedicated solely to collaborations with some of the best breeders and seed banks in the business.
These premium beans come from carefully selected genetics, bred to become some of the finest strains in the marijuana market by masterful breeders from throughout the cultivation community.
Strictly for the serious grower on the prowl for top-shelf quality stable genetics, SeedSupreme Seed Bank is proud to present the range of strains from Karma Squad Seeds.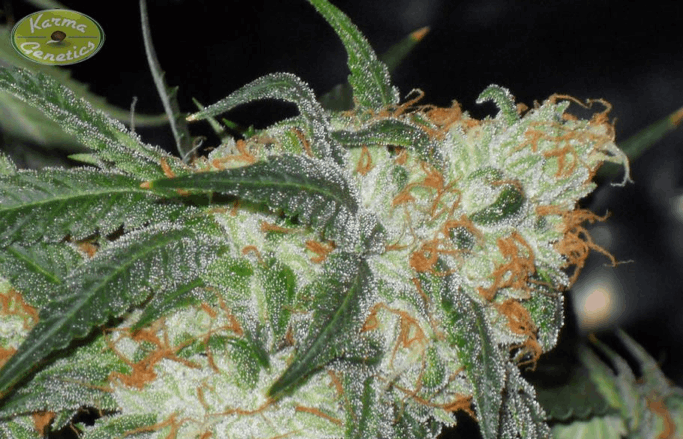 Origins
Based in Holland, Karma Genetics got their official start back in 2008, when lead breeder Karma won the seed bank's first award at the prestigious IC420 Growers' Cup in Amsterdam.
Formed under the slogan of 'Keeping it Real', the brand benefited enormously from Karma's extensive hands-on experience in the Dutch canna-scene, dating back to work in renowned coffeeshops in 1996 and including running his own grow shop since the turn of the century.
Backed by huge acclaim, renown for their remarkable line of regular seeds, and a love and respect for the cultivation community and collaboration projects, Karma Squad Seeds was formed as the spearhead of Karma Genetics' collabs with industry-leading breeders and seed banks throughout the world (though exactly when this division emerged is hazy).
Brand Evolution
Honesty and Integrity
Being a division of Karma Genetics, Karma Squad Seeds operates in line with head breeder Karma's philosophy of an honest and open approach to breeding projects and customer service.
It is through this practice that both seed banks have earned this team of talented breeders multiple awards at a variety of global ganja celebrations (and considerable coverage by the pot press) - clearly where these guys are concerned, there's no better way to build an award-winning seed bank.
In all breeding projects, the dedicated Karma embraces an open and detailed window into the work which has gone into creating his high-quality strains, and the boutique cannabis seeds from Karma Squad Seeds are no different.
This is a seed bank which thrives on connection and collaboration with those who share their honest and open ethos.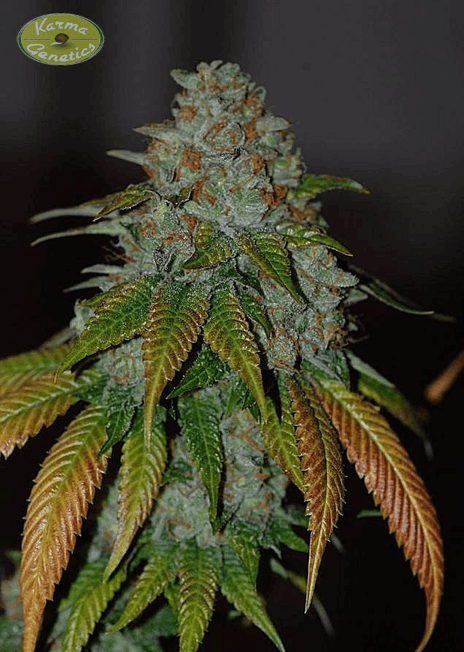 The Highest Standards
When it comes to his strains, top-dog Karma has only ever accepted the best and most generous genetics into his library. Nothing less than phenotype perfection can be expected to produce truly game-changing ganja, and every breeder behind the Karma Squad Seeds collaborations knows this truth well.
But beyond being certain only the finest genetics enter any breeding project, it is also a crucial belief for this seed bank that regular testing of all strains by experts in the cultivation field is essential.
In fact, Karma Squad Seeds reportedly prune many strains on a yearly basis for not meeting their ever-evolving standards of pedigree pot.
Advanced Cultivators Only?
The marijuana maestro Karma has always aimed his strains at a somewhat specific and experienced target audience among the cannabis cultivation community.
His breeding projects rarely tend to focus on making life easier for growers, choosing instead to direct all efforts at the challenge of capturing the essence of magnificent marijuana (regardless of how easy the end result might be to cultivate).
Does this mean the Karma Squad Seeds offerings have nothing viable for novice growers?
Absolutely not. Yes, these beans tend to be best suited to those with a handful of successful harvests under their belt. Yes, these breeders are more concerned with maximizing any given strain's other desirable traits than making the cultivator's job easier. But even those new to the ganja growing game can find some suitable seeds on these shelves, so don't count them out!
This is certainly a selection for careful consideration, no matter what your experience levels may be.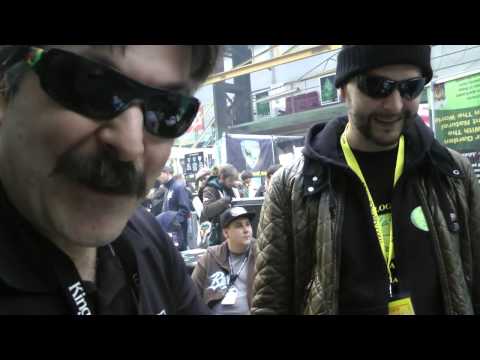 Essential Strains
The premium cannabis seeds from Karma Squad Seeds are here for those who are only prepared to produce top-shelf quality buds with superior genetics to your average beans.
Make no mistake, these are designer seeds of the highest pedigree, though as we've mentioned, novice growers will have to be careful to choose wisely and recognize if their skill levels aren't up to scratch.
Here are some choice strains for your consideration (which are easier than you might think to reap great results from!).
RoadDawg
RoadDawg comes to us through a collaboration between Karma Genetics and their friend JJ.NYC of Topdawg Seeds acclaim.
This hybrid strain combines a super potent Stardawg female, known for producing seriously generous yields of dank nugs, and a Biker OG male, whose influence helps tighten the bud structure and deliver cultivators and tokers with more of that irresistible Dawg.
Perhaps one of the more approachable strains for novice cultivators to try their hand at, as the Stardawg lineage for this beauty gives plants a tendency to produce epic yields easier than you might imagine. Expect the typical Dawg aroma and flavors, though with an additional hint of tropical fruit alongside those chemically notes.
A quick heads up for growing, RoadDawg plants develop some stonkingly huge buds which almost always require additional support while flowering, so prep your crop for this beforehand!
Sour Power OG
The sublime Sour Power OG strain came about through the first collaboration of the Karma Squad Seeds team with legendary breeders and their good friends at Hortilab Seeds.
When Hortilab took home a series of awards in sweeping victories for their Sour Power strain, the KSS breeders tagged this award-winning marijuana marvel as the perfect mate for their own infamous Biker Kush.
The union brought about an outstanding OG Kush hybrid with notable Sour Diesel influences, and perhaps most interestingly - a surprisingly easy strain to grow. If a mouthwatering mix of flavors ranging from sour to lemon and fuel-like tones is your idea of heaven, you owe it to yourself to check out Sour Power OG.