"Afropips Regular Seeds" seed bank
Afropips provides a superb range of the finest African heritage landrace cannabis strains. They have scoured the continent to find varieties from the top growing regions and legendary breeders.
As well as this, they have created a set of intriguing new hybrids by crossing the very best African Sativas with international favorites, focusing on fast-flowering, Cannabis Cup winning parents.
As you might expect from such prestigious parentage, these strains show excellent potency, yield and hybrid vigor. All Afropips plants are produced using entirely organic methods and the seeds are professionally selected and packaged from only the most successful recent harvests. Here at SeedSupreme Seed Bank, we're happy to offer a wide range of regular weed seeds from their landrace and F1 hybrid strains.
Dedicated to Africa
Based in Manchester in the United Kingdom, Afropips specializes in the finest African heritage landrace cannabis strains. Dedicated to scouring the continent in its entirety to bring the most epic African strains to the cannabis community worldwide, Afropips is known for taking quality and exclusivity to new levels.
Mysterious Disappearance
The folks at Afropips caused a degree of confusion a while ago, when their website suddenly ceased to exist. The official Afropips portal may have vanished into thin air, but the fruits of their efforts are still very much doing the rounds online.
Essential Strains
Information about Afropips (past, present or future) may be difficult to come by, but the following top-selling strains provide a perfect illustration of what these UK-based pot pioneers are capable of:
Mabombe
Leaning more towards the Sativa-dominant side of the scale, Mabombe is a THC-heavy hybrid that combines the genetics of at least four superstar strains.  The taste is one of juicy fruits and sweet candy, while the effect quickly crosses into white-out obliteration if taken too far.
Mabombe is the epitome of a connoisseur's strain which is not to be approached lightly by anyone with an underdeveloped THC tolerance.
Sangoma
Far more balanced with a beautifully enjoyable brain and body high, Sangoma combines the genetics of Malawi Silver Pearl with Blueberry. This amalgamation of premier genetics resulted in a THC-potent hybrid that's both incredibly easy to grow and capable of producing enormous yields in next to no time.
She's also a noted resin producer, making Sangoma great for cooking up hashish and cannabis concentrates at home.
Fast Blast
This girl has quick and easy results written all over her - ideal for newcomers with no prior cultivation experience. Fast Blast is often ready to harvest within as little as 50 days from germination, producing plants no more than around 1.5ft in height with exceptional mold and pest resistance.
Yields are relatively modest, though are compensated for by way of huge THC content and a seriously powerful high.
Malawi Gold
Flagship of the Afropips brand and envy of pretty much all other seed producers worldwide, Malawi Gold is considered one of the finest pure African Sativa strains in existence.
Finally released on the commercial market after around 10 years of intensive stabilization and optimization efforts, Malawi Gold immediately amazed audiences with her clean, vibrant and exceptionally enjoyable high.  Not to mention, a quintessentially tropical and luxurious fragrance and flavor profile, dominated by wave after wave of exotic spice.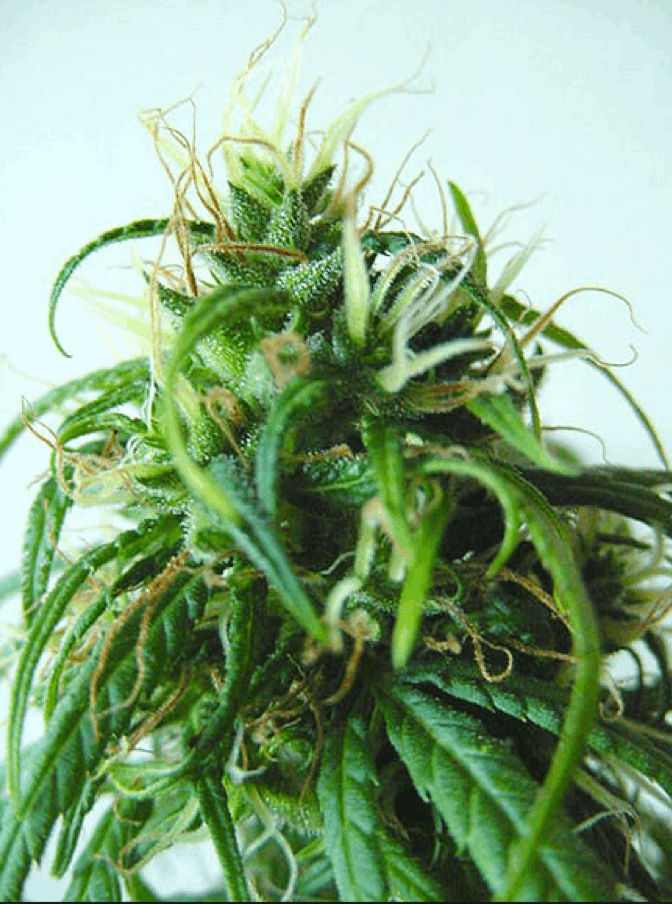 Nigerian
A 100% pure landrace Sativa strain from deepest Africa, Nigerian was a staple on the scene across Amsterdam and the Netherlands in general throughout the 1980s. The fragrance and flavor profile harks of old-school Hash, with plenty of peppery spice and a musky flavor that lingers on the palate. Expect the quintessential Sativa high, blasting your brain and your mood to heights you'll never want to come down from.
Power Malawi
This Sativa-dominant hybrid was created to make Afropips most iconic and celebrated strain to date much easier and faster to grow. Both of these objectives were achieved in spades, resulting in a super-fast specimen that combines the powerful psychoactive high of Durban Poison with the fragrance and flavor of the Malawi Gold mother. The best of both worlds, topped off with a THC content that tests even the strongest tolerance levels.
Senegal Haze F1
A direct descendant of Pure Senegal, a Sativa from the Cassamanca Growing Region, Senegal Haze F1 is an almost pure Sativa strain that offers a crystal-clear cerebral high that's motivating and invigorating in the extreme.
Perhaps the ultimate strain from the collection for an energizing wake and bake, Senegal Haze F1 has a sophisticated and intriguing fragrance unlike anything you've experienced before. Senegal Haze F1 plants typically reach around 5 feet in height, with yields that vary from modest to monstrous.