Alpine Seeds is a collective of highly skilled breeders with proven track records who have come together on a mission. They watched the boom in strain cultivation over the last decade or so and became increasingly alarmed at what they see as a degradation of quality due to overuse of inbred genetics.
Their solution - producing a small number of strains concentrating on crossing elite, pure genetics from American, Canadian and Swiss parent plants, avoiding genetics they consider overbred Dutch strains.
Creators of innovative and original strains unavailable elsewhere, the team behind Alpine Seeds isn't afraid to walk their own path. Firmly committed to experimentation beyond the realms of conventional seed producers, Alpine Seeds' daring approach has been rewarded with the creation of several world-renowned strains of unparalleled bag appeal - great genetic stability, reliable phenotypes, hybrid vigor, potency, flavor and yield, these beans have it all, and SeedSupreme Seed Bank bring you the full selection of their regular and feminized seeds.
Origins
Switzerland's original and best seed producer, Alpine Seeds started life as a group of independent cannabis cultivators who came together to pool their knowledge, experience and resources. Some of which had previously worked at Herbaria Seeds, which many felt had failed to reach its true potential at home or abroad.
The idea behind the establishment of Alpine Seeds was the creation of an innovative and daring new seed bank, which would nonetheless guarantee superior genetics and comprehensively affordable prices.
Having already worked with other established seed producers, the company's founders had exclusive knowledge of and access to genetics that were not commercially available at the time.
Enhanced, refined and stabilized over the years, these original genetics paved the way for many of today's most popular and impressive strains from Alpine Seeds.
Brand Evolution
Total Commitment to Quality
Alpine Seeds is one of comparatively few European seed banks (outside Amsterdam and Barcelona) to be operating on a true global scale. This has been made possible by the brand's total commitment to quality, along with their continuous research and development of new and innovative strains unavailable anywhere else.
Both in medicinal and recreational cannabis circles alike, Alpine Seeds has earned a reputation for creating strains that deliver the total package of fragrance, flavor and fantastic results with every grow. From casual cultivators to commercial growers and established producers, Alpine Seeds has become 'one to watch' on the 21st century cannabis scene.
"Focusing predominantly on North American elite varieties, Alpine Seeds place much value in the quality, potency, flavour and taste of their hybrids. This can be seen clearly in their comprehensive library of strains.
"Being the only Swiss seedbank that has established itself in the European market, Alpine Seeds are carrying the pressure of their country on their shoulders but have never failed to deliver quality and unusual genetics that have generated interest across the globe." - (Alpine Seeds)
Affordable Quality with Every Seed
A particularly impressive trait about Alpine Seeds is the company's continuous demonstration of commitment to affordability. Even where rare and exclusive strains have taken many years of intensive research and development to produce, extensive efforts are made to keep all strains affordable.
These Swiss breeders believe wholly that quality need not break the bank, and consistently go the extra mile every time to make sure their premium beans are as accessible and affordable as possible.
Essential Strains
"Swiss Strawberry x Sweet Pink Grapefruit was released due to overwhelming demand for fully stable strawberry genetics. It is an adaptable plant that has a memorable aroma, taste and cerebral effect. Another popular strains, Sweet Tooth 3 BX2 is an indica dominant strain with some immense resin production and superb flavours that start fruity but end with a sour note." - (Alpine Seeds)
For anyone new to Alpine Seeds and looking to experience the best of their extensive and exceptional seed catalog, the following top-selling strains come consistently highly recommended:
Swiss Strawberry
Perhaps the most iconic strain to have come out of Switzerland to date, Swiss Strawberry combines the genetics of Strawberry and Sweet Pink Grapefruit. Indica-dominant and easy to grow indoors or out, Swiss Strawberry produces precisely the kind of fragrance and flavor profile you'd expect with a name like this.
Complementing her sultry-sweet strawberry and grapefruit flavors, mature Swiss Strawberry plants also produce the most beautiful purple hues for unbeatable bag appeal.
The effect is as enjoyable and balanced as the smoke itself, beginning with the quintessential cerebral uplift and gradually subsiding into physical relaxation. Swiss Strawberry is a highly dose-dependent strain, with a moderate THC level that's perfectly controllable and makes her suitable for all occasions.
X-Dog
Engineered by splicing the genetics of Northern Lights with White Widow and Chemdog DD, X-Dog is exactly what you'd expect from a strain with this kind of superstar linage. Capable of producing ridiculous quantities of resin, X-Dog delivers the kind of hard-hitting Sativa high that's capable of catching even experienced users off-guard.
On the nose, it's difficult to describe X-Dog if you haven't already experienced her first-hand. She has a fragrance that cannot be compared directly to anything else out there, which combines exotic spice and fresh fruit with the occasional hint of sweet cinnamon.
Complex and seductive in the extreme, X-Dog is a relatively straightforward specimen to grow with limited experience required, making her a great choice for novice cultivators looking for epic and effortless buds.
Sweet Tooth 3 BX2
Alpine Seeds makes no secret of their pride and passion for Sweet Tooth 3 BX2 - the latest in a long line of experimental strains, this time with Indica-leaning genetics.
Sweet Tooth 3 BX2 seeds grow to become relatively short plants with impressive bud density, flowering in as little as 60 days in warmer conditions. When the plants reach maturity, the surrounding space is filled with a fantastic sweet and sour fragrance, courtesy of some seriously tantalizing terpenes, and a super-sticky coating of THC-packed resin frosts the buds.
With her Indica-heavy genetics, Sweet Tooth 3 BX2 is highly recommended for the alleviation of muscle pains and everyday aches. She's also great for simply relaxing and unwinding at the end of a a tough day, replacing worries and woes with a wave of long-lasting euphoria.
OG Kush Lemon Larry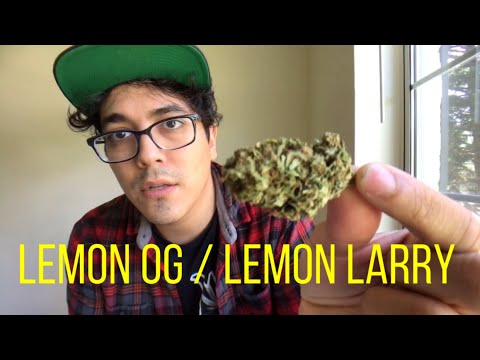 Another iconic Swiss strain with a mouthwatering fragrance and flavor profile, mature OG Kush Lemon Larry puts out the kind of sour lemon aroma that's impossible to resist. All with just the right amount of fuel and funky kush in the background, giving some indication of the flavor profile to follow.
Definitely not a smoke for amateurs, OG Kush Lemon Larry delivers a powerful and lasting cerebral high that verges on the psychedelic. All of which is complemented by a delightfully relaxing and lingering physical stone, which has made OG Kush Lemon Larry immensely popular in medical marijuana markets.
Sweet Pink Grapefruit
A notable mention also has to go the way of Sweet Pink Grapefruit, which - despite having been around for more than 35 years - keeps on getting better and better. She disappeared entirely from the Swiss market for quite some time, only to be brought back to life in a new and improved guise by the folks at Alpine Seeds.
Having since lent her genetics to any number of experimental hybrids, Sweet Pink Grapefruit is known for producing consistently generous yields of potent and flavorful cannabis. Unsurprisingly, it's the dominant flavor of juicy grapefruit that Sweet Pink Grapefruit is most famous for, along with her blissful buzzing high that's ideal for pretty much all occasions.