Cali Connection
Cali Connection is, as the name suggests, a collection of marijuana breeders and seed growers from across North and South California who breed specialized cannabis strains and hybrids using their philosophy of 'True Genetics'.
These highly experienced breeders came together to share resources and combine the best heritage weed genetics Cali has to offer, with many of their dankest pot strains being based around the genetics of the infamous OG Kush, a California State favorite.
Created to align only the finest breeders and seed producers in California, Cali Connection flies the flag for quality, affordability, and superior results. Owned and operated by a team of experienced breeders with an established track record, this seed bank has received dozens of prestigious awards over its years in business.
For the connoisseur of American genetics and any lover of strong, tasty weed these regular and feminized strains are a must buy from SeedSupreme Seed Bank.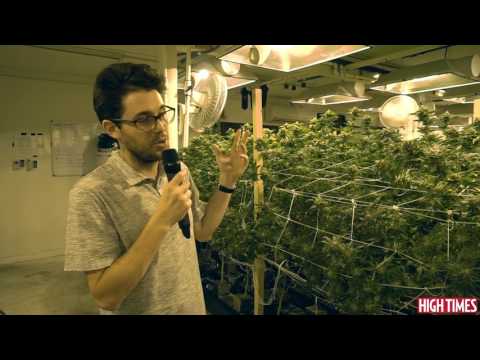 Origins
The Cali Connection formed with one clear goal in mind - supplying the world with Cali's best genetics in cannabis seed form.
Acting as a nexus point for the region's most talented marijuana breeders, this seed bank established early on a guiding ethos of producing 'True Genetics' - which they describe as their mission to ensure the seeds they produce consistently remain true to the genetics of the strain's parent plants.
Brand Evolution
A Seed Bank on a Mission
Unlike a fair few comparable seed banks, The Cali Connection is a brand that lets its products do the talking. Rather than getting lyrical about the company's most impressive achievements and claims to fame, they're all about the superior strains they produce.
Since day one, these breeders have been on a mission to bring together some of the best growers and seed producers from across California. With a firm focus on connoisseur strains and rare specimens that are difficult to come by, The Cali Connection has become a byword for quality across California and the rest of the United States.
From casual growers to commercial cultivators, there's something for everyone in the Cali Connection collection.
Multi-Award-Winning Pot Seed Producers
Over the years, the list of awards and accolades picked up by The Cali Connection is no less than breathtaking. A few of the most notable examples of which being the following High Times Amsterdam Awards:
2010- 2nd Place "Best Glass
2011- 3rd Place "Indica" Tahoe OG
2011- 1st Place "Best Hash" Tahoe OG Kush
2011- 3rd Place "Coffeeshop" Buddha Tahoe OG
2012- 3rd Place "Indica" SFV OG Kush
2012- 2nd Place "Best Booth"
2013- 1st Place "Best Hybrid" Girl Scout Cookies
2015- NorCal- 1st Place "Best CBD Flowers" – CBD OG by C.R.A.F.T.
2015- Colorado- 1st Place "Best Edible" Bubba Kush Root Beer 100mg – Keef Cola Signature
2015- Colorado- 1st Place "Best Indica Flower" – Louis XIII – Greenman Cannabis
2015- Colorado- 3rd Place "Best Hybrid Flower" – OG KB Cookies – MMJ America Downtown
2015- Colorado- 3rd Place "Best Sativa Flower" – Green Crack – Christopher Stine
2015- Colorado- 3rd Place "People's Choice Flowers" – Bubba Kush – The Clinic Colorado
2015- High Times Cannabis Cup Jamaica 1st Place "Best CBD Flower" CBD OG by C.R.A.F.T.
2015- Karma Cup- 1st Place "Best Hybrid"- Blackwater by MedMariCapo
2016- Los Angeles Cannabis Cup- 2nd Place – Bhang Black Private Reserve – King Louis XIII by Bhang
2016- Los Angeles Cannabis Cup- 1st Place "Best Indica" Purple Chem by RI Finest with The Finerside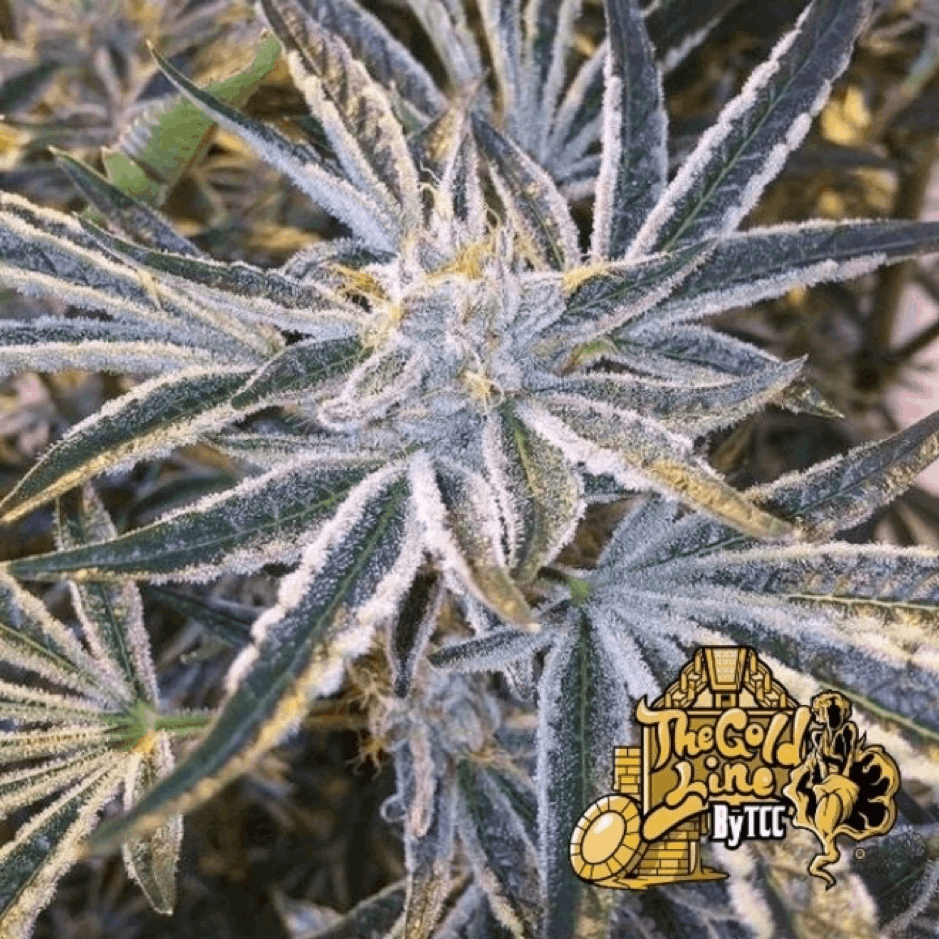 Bold on paper and in practice, The Cali Connection outperforms the vast majority of comparable seed banks by a significant margin.
Essential Strains
Narrowing things down to just a handful of select strains isn't easy, as pretty much everything in the Cali Connection collection is noteworthy.
In terms of top-selling strains among home growers and commercial cultivators, these are currently the most popular seeds available from their all-star line-up: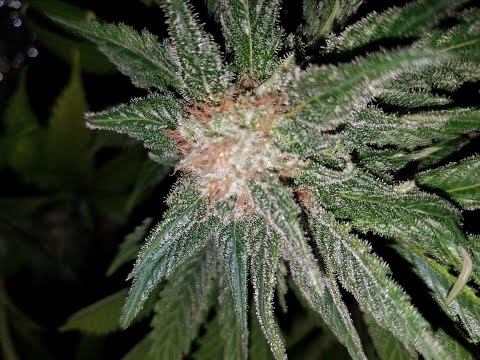 Boax
One of the most impressive therapeutic strains to have hit the market in recent years, Boax combines a huge 18% CBD content with no more than 0.3% THC.
The result is a 100% non-psychoactive cannabis strain, which nonetheless has one of the most remarkable fragrance and flavor profiles imaginable. Sweet, fruity, and bursting with terpenes, Boax was created by combining the genetics of Hindu Kush and Otto. Perfect for anyone looking to medicate without getting high, or to hit in-between stronger strains as part of a longer smoking session.
Jupiter OG Kush
Quite the opposite of her counterpart above, Jupiter OG Kush is infamous for bringing on an almost narcotic physical stone that lingers for the duration.
Outstanding in the treatment of everyday aches, pains and insomnia, Jupiter OG Kush is also known for her pungent fragrance and almost acrid fuel-like taste. Something of a connoisseur's strain with a challenging flavor profile, this hybrid is nonetheless an absolute superstar when you simply want to get knocked out. All from a strain that also comparatively quick and easy to grow.
Black Kush
TCC Girl Scout Cookies and Blackwater strains were brought together to create Black Kush, which when exposed to colder temperatures at the right time develops some of the most remarkable colors you'll ever see.
With her relatively balanced Sativa/Indica genetics and short 50-day flowering time, Black Kush is an enchanting and intoxicating specimen with more than her fair share of appeal. Most of the action takes place around the large central cola, while fragrance and flavor profiles stick closely to those of her Girl Scout Cookies parent.
Purple Crack
Engineered by combining the genetics of Snoop Dogg's favorite strains Green Crack and Blackwater, Purple Crack enhances and improves the properties of both her parent strains. Think of the incredibly energizing and motivating effects of Green Crack, but with the added bonus of a much larger yielding strain with the prettiest purple hues imaginable as the flowers reach maturity.
Not a particularly difficult specimen to grow, Purple Crack guarantees generous yields after a flowering time of around 55 days.
Lemon Tart
True to her name, Lemon Tart is an extensively celebrated and award-winning strain with an exceptional citrus fragrance that never fails to get mouth-watering. Coming to us through the blending of a Wedding Cake clone and a Super Lemon Haze reversed female, this stuff produces terpenes like it's a competition.
She also produces an extraordinary quantity of resin that makes this strain perfect for creating concentrates and other extracts - all of which burst with sour citrusgoodness you simply cannot resist.
Grape Kush
One of the newest entries to the collection at The Cali Connection, Grape Kush is the result of a daring experiment that combines Grape Romulan with Pre-98 Bubba. The result of this is that quintessential grape flavor you know and love, with all the ultra-fast flowering benefits of the Romulan parentage.
In terms of potency, fragrance and yields, Grape Kush ticks all the right boxes in spades. Get it right and you'll be treated to beautiful bursts of dark purple as the flowers reach maturity.
CBD OG
Last in our listings comes another stellar strain among the world's therapeutic tokers, which packs an impressive CBD content of up to 14% and a THC content of around 50% lower.
This 2-to-1 split creates a strain that delivers a gentle psychoactive experience that's beautifully balanced and controllable, as she gets to work with her extensive therapeutic properties. An excellent producer with a beautiful fragrance and flavor profile, CBD OG has wide-reaching appeal across medicinal and recreational enthusiasts alike.