Dank Genetics
Dank Genetics was established around 10 years ago in the United States by a global group of experienced cannabis connoisseurs with the same vision - to create nothing but the dankest of the dank.
Working with the highest quality ganja genetics from all over the world, Dank Genetics is on a mission to create an entirely new wave of ultra-flavorful and powerfully potent specimens of unprecedented quality and consistency. Their selection boasts some of the dankest hybrids around, including some hot collaborations with some of the world's leading breeders - all available here at SeedSupreme Seed Bank in regular and feminized seed form.
Home of the Dank
Catering to the needs of amateur home growers and commercial cultivators alike, the Dank Genetics product collection features an extensive range of regular cannabis seeds, feminized beans, and fast-flowering auto-flowering varieties to suit all requirements.
All of which are products of enormous prestige and acclaim, which have attracted the approval and recommendation of top-level breeders and growers on a global basis.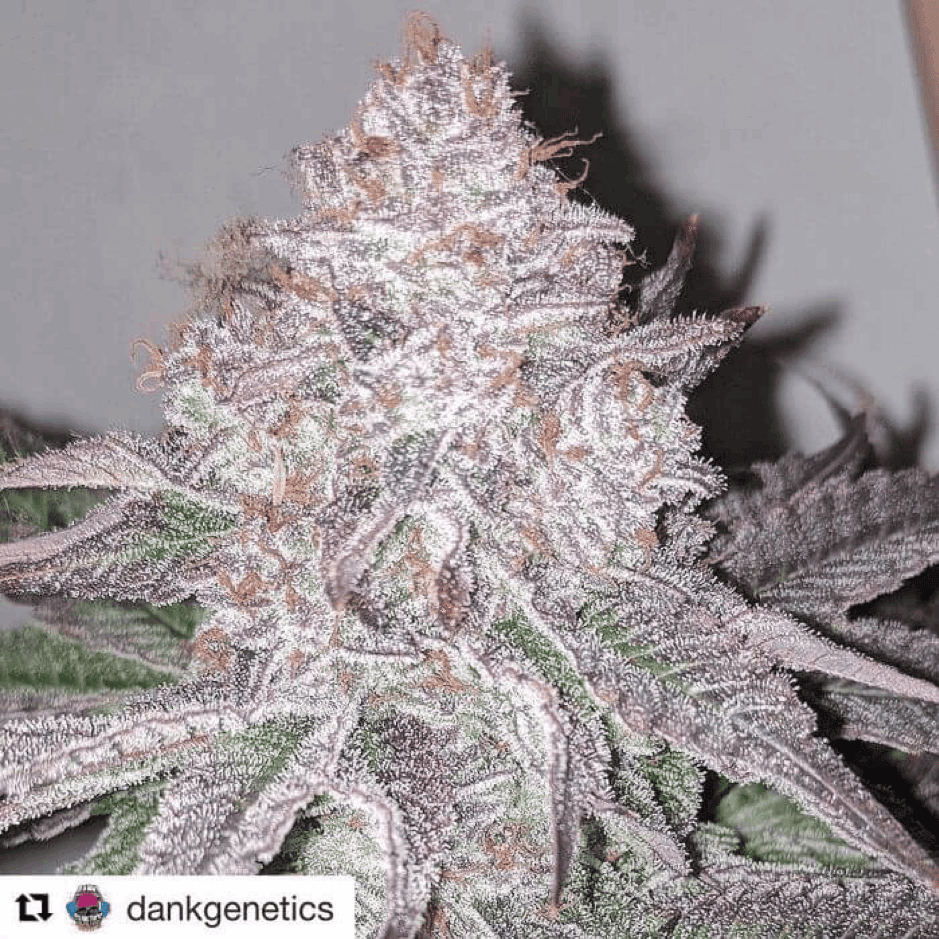 Essential Strains
Everything that populates the collection at Dank Genetics is a product of extensive research, development, and optimization. In terms of yields, potency, fragrance, and flavor, everything has been taken to extremes for guaranteed satisfaction.
The current product lineup at Dank Genetics is a tale of wall-to-wall superstars without exception, though the following top-selling strains are particularly worthy of highlighting:
Sour Dosidos
Dosidos (Norcal cut) and Sour Dubble were brought together to create an all-new strain that's famed for both her incredible flavor and borderline ludicrous resin production which can be great for concentrates and rosin lovers. Sour Dosidos manufactures terpenes like it's a competition, making this strain fantastic for producing fragrant cannabis concentrates and all types of flavorful extracts.
Surprisingly easy to grow varieties and good for average yields of at least 400g per square meter of grow space, Sour Dosidos is another well-balanced hybrid strain that leans more towards the cerebral side of the spectrum. All the euphoria and mood-boosting properties you could ever wish for, though with a gentle body buzz in the background keep things balanced.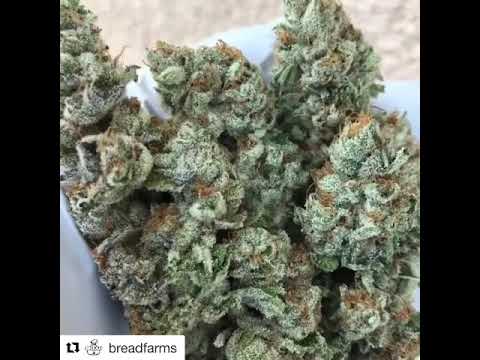 Sherbetty
Created by combining the genetics of Lemon Betty and Sunset Sherbet, Sherbetty is a true 100% exclusive strain you won't find elsewhere. A beautifully balanced Indica/Sativa hybrid with a perfect 50/50 split, Sherbetty gets to work on body and mind with equal effectiveness.
Nine weeks of flowering is often enough to produce upwards of 500g of potent bud for every square meter of grow space, which routinely tests for a THC content in the region of 20%. All with the added bonus of a remarkably mouthwatering fragrance you have to experience to believe, dominated by tons of sour citrus with buttery baked goods and plenty of delicious dank in the background.
Fruit Bert
A precision-engineered cross between Fruit Loops and Sunset Sherbert, Fruit Bert delivers exactly what you'd expect and a fair bit more besides. The flavor and fragrance profile is dominated by bucket loads of blueberry and grapefruit, which translates to a sweet and satisfying aftertaste that's pungent enough to linger for hours on end.
60 days of flowering will typically result in yields of around 500g per square meter, though it's worth bearing in mind that Fruit Bert is capable of producing up to 28% THC. As a result, you don't need a great deal of this stuff to bring on an immediate and lasting sense of euphoria, which often begins with a borderline psychedelic experience that's simply out of this world.
Dankalato
With the likes of Gelato 33 and Sherbert in her direct lineage, you'd expect nothing more than a superstar in the making from Dankalato. Exceptionally fruity and a gift to grow indoors or out, Dankalato is an Indica-leaning hybrid that delivers the goods with consistent reliability after around nine weeks of flowering.
This is another pungent and potent strain to approach with caution, with a THC content that often tips the scales at 25%. The high is predominantly cerebral and initially psychedelic, though also gets to work on the body with a heavy and warming buzz that could render you inactive for some time. Expect a ton of orange and citrus notes on the nose, with the flavors of ripe red fruits on the exhale.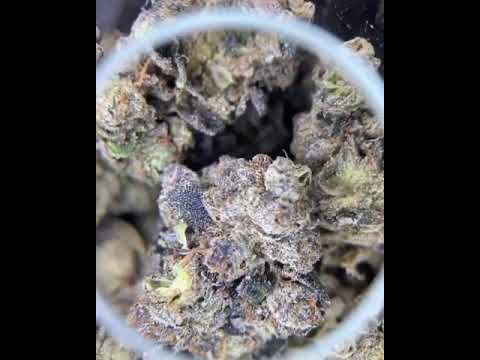 Fresh Orange
This exclusive hybrid was engineered by crossing the genetics of Trichome Jungle Seeds' Mandarin Kush with Sour Dubble, resulting in another powerful and heavy-producing strain with a predominantly Indica high. Fresh Orange needs a fair amount of TLC in the form of regular pruning, trimming, and training, but what she offers in return makes the investment well worthwhile.
Fresh Orange is another fantastic strain for producing cannabis concentrates such as kief and all other types of extracts, with a fresh and irresistibly sour citrus fragrance that's borderline mind-blowing. To such an extent that you'll need a decent odor control system to keep this stuff under wraps, once the flowers start doing their thing.
Sour Lemonaid
A notable mention also goes the way of Sour Lemonaid, which continues the sour-citrus theme in style. This almost flawlessly balanced Indica/Sativa hybrid came about through the joining of Lemonaid OG and Sour Dubble genetics, resulting in a potent yet approachable specimen that's perfect for all occasions.
Sour Lemonaid plants are prolific producers and grow exceptionally fast from the moment the seeds pop, typically delivering harvests of around 600g per square meter after around nine weeks of flowering. The high combines a soaring cerebral uplift with a wonderfully tranquilizing body stone, making for fantastic afternoons and evenings soaking up your surroundings.