"Exotic Seed" seed bank
A Spanish side venture launched by a group of the most experienced and celebrated seed producers from the Netherlands, Exotic Seed was established to bring something new, innovative and (of course) exotic to the market. Over the past four years, Exotic Seed has picked up more prestigious awards than a dozen comparable seed banks combined.
Their line contains a full range of feminized, regular and autoflowering seeds, including uplifting Sativas, super relaxing Indicas, and a range of medical strains which are ideal for those in pain or suffering anxiety. Check out these exotic & super dank new marijuana mixes, bred from award-winning Dutch genetics with a new Spanish twist, we have the whole line here at SeedSupreme Seed Bank.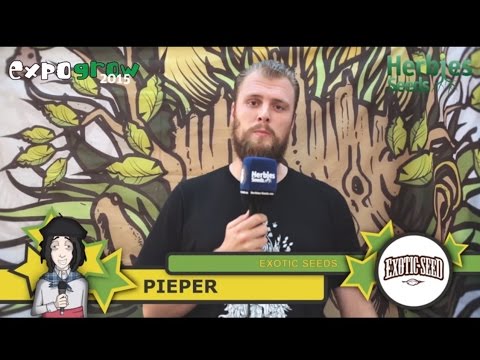 Unique and Innovative Cannabis Seed Producers
Exotic Seed brings the kind of pedigree and heritage to the table that speaks for itself. Operating at the very top of the industry for more than 20 years, the team behind Exotic Seed understands the importance of innovation and experimentation in the field of pot seed production.
All of which is underpinned by the kind of relentless commitment to quality that results in wave after wave of award-winning cannabis. In fact, Exotic Seed is one of the only seed producers in the world to have received at least one prestigious award for every strain the company has put out to date.
"Exotic Seed combines the qualities of Dutch and Spanish genetics creating unique and innovative cannabis seed. The creators of our high-quality seed have over 20 years of experience and strong roots in the international cannabis seed family." - (Exotic Seed)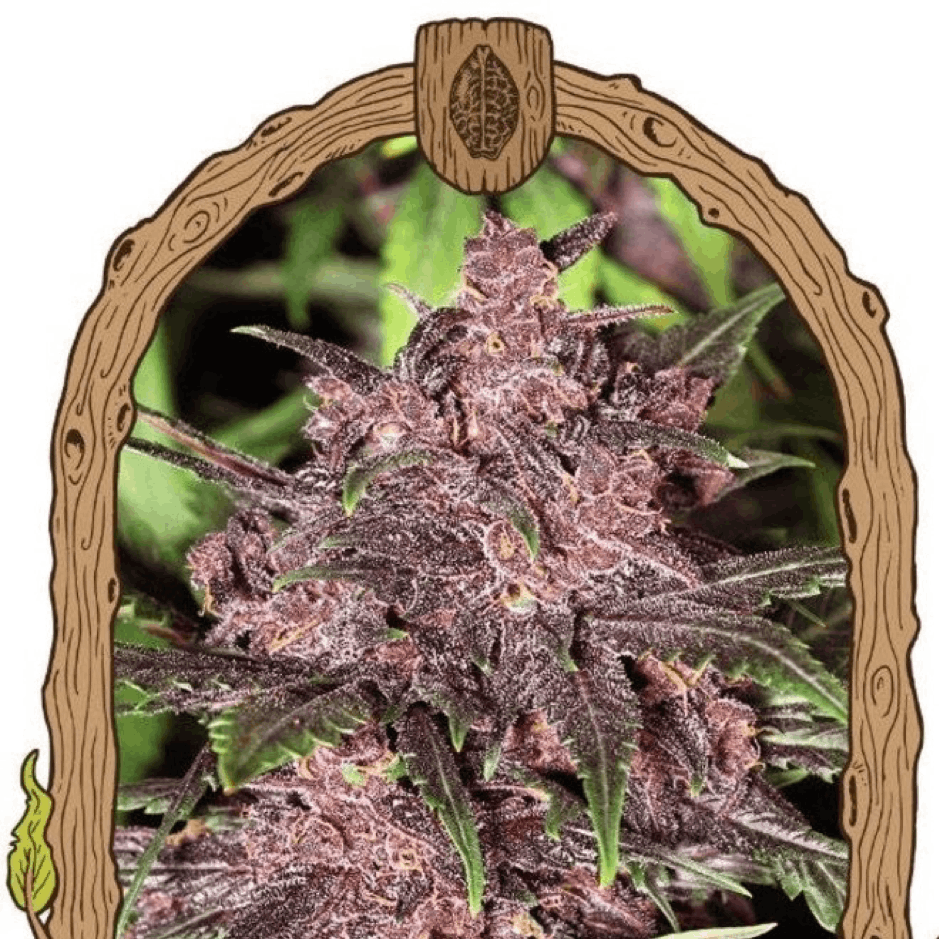 Masters in Fragrance, Flavor and Fantastic Yields
"Exotic Seed brings you a new line of 26 unique varieties through crossing powerful genetics. We selected the best in taste and effect. After a long period of crossing, producing, tasting and testing we are proud to present our one of a kind, high quality seed assortment." - (Exotic Seed)
The current collection of cannabis strains available from Exotic Seed numbers just 26, but this is the quintessential 'quality over quantity' operation. As mentioned above, each and every strain produced and released by Exotic Seed has scooped up any number of sought-after accolades over the years.
Some of the most important and impressive are as follows:

2018 awards
Biomenocannabis 3rd best Indoor - Blue Monkey
Expogrow Irun Spain 2nd Autoflower - Monster Mash
Expogrow Irun Spain 2nd Sativa - Spicy Bitch
Indica Sativa Bologna 1st - Best Seed Bank Award
Expo Canamo Sevilla 2nd Hydroponic - Black Lemon Auto
Spannabis Champions Cup 3rd best Indica - Herz OG
Herbes del Dimoni Mallorca 3rd Outdoor - Black Lemon Auto
Herbes del Dimoni Mallorca 1st Outdoor - Mango Cream
Herbes del Dimoni Mallorca 1st Indoor - Black Lemon Auto
THC Valencia Spain 3rd Outdoor - Sir Jack Auto

2017 awards
Expogrow Irun Spain 1st Autoflower - Monster Mash
Expogrow Irun Spain 3rd Autoflower - Russian Automatic
Expogrow Irun Spain 3rd Sativa - Exotic Colors
Cannaval Tenerife Spain 2nd Professional - Spicy Bitch

2016 awards
Cannaval Tenerife Spain 2nd Professional - Gypsy Widow
THC Valencia Spain 3rd Indoor - Gypsy Widow
Vina Grow Spain 1st Outdoor - Sir Jack
Vina Grow Spain 3rd Outdoor - Spicy Bitch
Vina Grow Spain 1st Indoor - Mango Cream
Expo Canamo Spain 2nd Outdoor - Gypsy Widow
Biocup Spain 3rd Outdoor - Gypsy Widow
Alacannabis Spain 1st Outdoor - Sir Jack
Chile Primera cata TuWeed.com 3rd prize outdoor - Spicy Bitch
Expogrow Irun Spain 1st Sativa - Exotic Thai
Expogrow Irun Spain 1st Autoflower - Monster Mash
Expogrow Irun Spain 2nd Autoflower - Black Lemon
Essential Strains
It's pretty much impossible to go wrong with anything Exotic Seed has brought to the table so far. It's a question of choice and zero compromises, whatever kind of effect or experience you're looking for.
In any case, the following represent just a few of the company's best-selling seeds right now, which in all instances are pretty much unmissable:
Exotic Colors
She may not have the most creative handle, but Exotic Colors more than lives up to her name. When well-cultivated Exotic Colors plants approach maturity, they begin producing the most extraordinary purple and red hues, accompanied by contrasting greens and blacks for exceptional visual appeal.
The fragrance is dominated by fresh flowers with a hint of sharp citrus, which translates to an invigorating and refreshing flavor and a lingering aftertaste with just the right amount of spice. Come harvest time, expect generous yields of super-potent bud that's known for bringing on a state of deep contemplation and tranquility that sticks around for hours on end.
Spicy Bitch
Another superstar strain that totally lives up to her name, Spicy Bitch is a Sativa-heavy hybrid known for her exceptionally peppery flavor and high that hits like a sledgehammer. That said, she's a predominantly energizing, uplifting, and motivating experience, making her perfect as a daytime smoke.
As an added bonus, Spicy Bitch is relatively easy to grow indoors or out, producing decent-sized buds after a short flowering period with strong mold and pest resistance. Spicy Bitch is particularly popular as an accompaniment for outdoor activities like hiking and camping.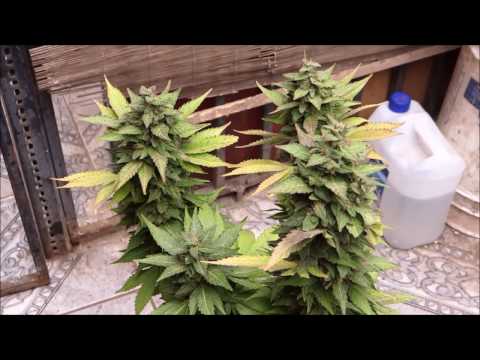 Mango Cream
There's not a great deal of creaminess to Mango Cream, but her sweet and fruity fragrance really is a wonder to behold. The New York Diesel lineage becomes apparent when the buds are broken, though the fuel-like fragrance isn't nearly as powerful as some of her comparable siblings.
Getting to work instantly on the body with a deep and relaxing physical stone, Mango Cream is perfect for the end of a busy day when you've nothing to do but relax and unwind. That said, she also brings a beautifully balanced and controllable effect that isn't likely to lock you to the couch, unless you get well and truly carried away.
Gypsy Widow
A direct descendant of White Widow, you know exactly what to expect from Gipsy Widow before getting anywhere near her. The fragrance is dominated by plenty of fresh citrus with a generous hit of wet earth in the background, which gives way to an exotic incense-like aroma when composted.
Gipsy Widow buds produce the most epic quantities of resin come maturity, paving the way for an intense and potentially overwhelming body stone that's best reserved for evenings. Her sedating effects are complemented by a gentle cerebral uplift, giving you everything you need to enjoy your surroundings while doing absolutely nothing for hours on end.
Sir Jack
A worthy award-winner with Jack Herer in her immediate lineage, Sir Jack takes a little more TLC to grow, but more than justifies the investment of time and effort. Exotic incense and sour lemon aromas dominate, which translate to a mouthwatering fruity flavor you just can't get enough of.
The high is surprisingly well-balanced, bringing on a powerful but non-incapacitating body stone accompanied by a feeling of creativity, inspiration, and a desire to conquer the world. That said, Sir Jack is notorious for taking novice tokers off guard - anyone with an underdeveloped THC tolerance need not apply.