"FastBuds Seeds" seed bank
FastBuds Seeds has one mission - to take the world's favorite Californian cannabis strains and breed them into high-performing autoflowering varieties. As the name suggests, FastBuds Seeds is all about taking what's already on the market and making it bigger, faster, and easier to grow than ever before.
Now based in Spain, they've been working hard to get some really interesting States-based genetics out to the wider world. All their autoflowering crosses are bred with stable and strong Canadian ruderalis so you never sacrifice yield or quality when you pick an auto version of your favorite west coast strain. Their plants have all been field tested in outdoor environments and low temperatures as well, so you know they're going to be vigorous survivors. They want everyone, in every situation, to be able to try these hot new strains, so grab your autoflowering beauties right here at SeedSupreme Seed Bank.
Because Faster is Better
If you're a commercial cannabis cultivator with all the time in the world, waiting months on end to harvest your weed isn't an issue. When you're a home grower looking to produce as much weed as you can as quickly as possible, it's an entirely different story.
Autoflowering genetics change the face of cannabis cultivation like never before - and FastBuds Seeds is on a mission to take things a step further.
Not completely content with the speed and convenience of existing autoflowering strains, FastBuds Seeds set out to produce the fastest and most consistent strains in history. 10 years of research and development later, FastBuds Seeds claims to have created no less than the new standard in autoflowering genetics for the discerning grower.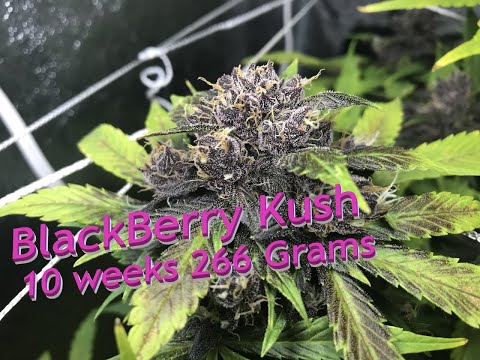 "In a world of constant progress, here at Fast Buds, we understand it's important to evolve with the world that is going faster and faster every day. For this reason, we have dedicated over 10 years of hard work on perfecting and refining our autoflowering genetics. After a decade of focusing on producing the highest quality, we believe we've created the new standard in autoflowering genetics." - (FastBuds Seeds)
Pride, Passion and Professionalism
FastBuds Seeds is a dynamic seed producer that benefits from the diverse backgrounds of their contributors. Injecting pride, passion and professionalism into everything they do, the team at FastBuds Seeds has been rewarded with a growing list of prestigious awards and accolades for their most impressive strains.
With no intention of slowing down, the future is looking as bright as ever for the folks at FastBuds Seeds.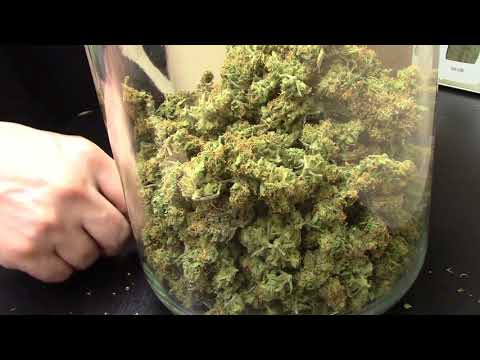 "From the beginning of our inception, our team has expanded to a large multi-cultural group of professionals, all with a great passion for contributing the best of the best to the cannabis community. With team players from all over the world including the USA, United Kingdom, Spain, France, Germany, Italy, Chile, and Russia." - (FastBuds Seeds)
Essential Strains

What sets FastBuds Seeds apart from many comparable autoflowering specialists is their total commitment to quality and performance. With FastBuds Seeds, it's not only about speed - fragrance, flavor, potency and yield-size are shown equal priority.
Consequently, you're guaranteed an absolutely exceptional experience no matter which strain you choose. Though if you're out for FastBuds Seeds' most popular and celebrated strains to date, you'll want to set your sights on one of the following:
Orange Sherbet Auto
Leaning heavily towards the Sativa side of the scale with a huge 24% THC content, Orange Sherbet Auto is not a strain for the faint hearted. As the name suggests, the fragrance and flavor profile are dominated by tons of juicy citrus fruits and sugary sweetness.
From seed to harvest, this stuff needs no more than around 10 weeks to do her thing and yet produces like it's a competition. Expect an exhilarating, inspiring and deeply motivating high, which is just the thing for injecting a welcome dose of energy into just about any activity.
Wedding Cheesecake Auto
Setting new standards in deliciousness with her remarkable cookie dough flavor, Wedding Cheesecake Auto impresses with up to 22% THC and a seed-to-harvest time of no more than nine weeks. The fragrance this stuff emits as the plants reach maturity is something else, complimented by the most beautiful purples and hints of magenta for unbeatable bag appeal.
Like her counterpart above, Wedding Cheesecake Auto is known for bringing on relentless creativity, innovation and a feeling of ambition, making you feel as if you could conquer the world for the duration.
Gelato Auto
Engineered for those who prioritize potency above everything else, Gelato Auto guarantees a face-melting experience with a THC content that routinely hits 26%. Though this version of Gelato Auto is far from a one-trick pony, bringing indulgent ice cream flavors to the table and beautiful bag appeal with her glowing green buds.
The initial effect is one of energetic euphoria and uncontrollable giggles, which quickly gives way to a feeling of overwhelming physical heaviness and inevitable couchlock. Hence, Gelato Auto is as good as it gets for a relaxing evening at home.
Zkittlez Auto
Almost rivaling her counterpart above with a THC content of approximately 23%, Zkittlez Auto is one of the most popular strains these guys have ever produced.
Bursting with bright and beautiful colors as the plants reach maturity, Zkittlez Auto also impresses with her sweet candy-like flavors and consistently generous yields. Cure this stuff properly and you'll be treated to a powerful physical stone that lingers for hours on end, which despite being almost narcotic in strength won't completely incapacitate you. Unless you have a low THC tolerance, in which case this stuff is best avoided at all costs!