Next Generation Seeds has been a stable source of pedigree cannabis seeds and unique genetics of the highest quality since the 90s, and boast today a wide range of award-winning regular and feminized seeds.
They've created some exceptional hybrid strains over the years, from Avalon to BC Big Bang, Blue Dynamite and Blueberry Punch, and are a seed bank synonymous with supplying super flavorful weed to the global medical marijuana market (MMJ) and recreational community alike.
Breeding the best blends of new and old-school takes serious skill and innovation, and Next Generation Seeds consistently make that cut. 
SeedSupreme Seed Bank bring you the widest range of these regular and feminized seeds, including award-winning Island Sweet Skunk.
Origins 
Business began for Next Generation Seeds back in 1997.
From their base of operations in Vancouver, British Columbia, these Canadian cannabis breeders set to work, swiftly gaining a solid reputation for the exceptional quality of their weed seeds and unique genetics. 
While the motivation behind forming Next Generation remains largely unrevealed, it seems likely from a look at the ethos which guides them that one simple drive brought this seed bank to life - creating the most flavorful ganja on the market. 
Brand Evolution
Breeding Philosophy 
In every breeding project since their inception, Next Generation Seeds has had a full focus on flavor.
Whether they're selecting new hybrid strains, testing landrace genetics or working their marijuana magic on something entirely new for their connoisseur consumers, the ultimate goal is always in favor of flavor. 
This is a team of breeders who realize that every cultivator and toker alike has their own priorities, techniques and needs. Rather than pander to the pot masses and try to appeal to everyone, Next Generation Seeds operates on a simple philosophy - they smoke what they breed, so when flavor matters most to them, outstanding flavor is what they aim for. Simple. 
Sure, high THC and remarkable CBD content enters the equation, but these breeders know what it takes to meet their own rigorous standards and will stop at nothing to achieve them. 
Canadian-bred Backstory 
Throughout the first 10 years of their life, Next Generation Seeds focused almost exclusively on developing genetics close to home. 
Their genetic library in those years consisted largely of strains acquired from British Columbia, the Pacific Northwest and Canada (all, of course, of the highest quality possible), and the team only ever bred in an organic, traditional way. 
Which meant their seeds were all regular, no feminized seeds (although the fem revolution was  certainly not passing them by without sparking intrigue).
As the premium seeds put out by Next Generation Seeds became an ever-more relied on source of medicinal marijuana in the region and scooped up a number of local Cannabis Cup awards, a new and global chapter for this seed bank was looming.
Worldwide Acclaim
Even from their regionalized operations, Next Generation Seeds were swiftly gaining international acclaim for their cultivation efforts and dedication to breeding the next generation of ganja. 
Years of satisfied customers were stacking up and spreading word of the feats these Canadian breeders had achieved, as were a number of features in worldwide publications which put the Next Generation Seeds name in front of a whole new wave of ganja growing enthusiasts across the globe (including 3 cover slots on Skunk Magazine). 
The early 2000s helped tip the scales even further when Jorge Cervantes created his original High Times grow movies using Next Generation genetics, gardens, greenhouses and grow rooms. 
The wider cannabis community were crying out, and this team of talented Canadian breeders felt a change on the winds. 
Their renown was all but cemented in 2009, when the seed bank was inducted into the prestigious High Times Magazine Hall of Fame. 
European Excursion 
By 2008, Next Generation had almost a decade in business beneath their belt. That's when they made one of their most significant decisions to date. 
The Canadians uprooted their entire breeding organization and re-planted themselves in Europe, seeking to broaden their expertise and exposure and connect with the wider cannabis community. 
They spent time in Holland and Spain mostly, still breeding their beloved Canadian genetics, but also learning from their new European friends. It was here the team discovered how to produce top-shelf quality feminized and autoflowering seeds (variants which form a crucial part of their present-day selection). 
After moving to Spain, Next Generation Seeds cut many of their current outdoor strains from their lineup, owing to the change in latitude which did not lend itself so well to their then varieties. 
Having soaked up Europe's lessons, 9 years later, in 2017, the team returned home, and their newest age of business began. 
Constant Evolution 
Next Generation Seeds are never done in terms of their own growth. 
This seed bank are always cultivating, testing and perfecting their breeding techniques and projects, and have always shown a hands-on eagerness for evolution.
These Canadians have invested huge amounts of time into traveling the world to gather their genetics and test their seeds in a variety of different climates. They cherish the chance to see how their seeds perform in a host of environments and to hear from those who have grown their strains worldwide - which is a large reason why their recommendations are so targeted and accurate.
Essential Strains
With an 80% germination rate guarantee and their efforts to supply seeds for every environment, you're sure to find some seeds in this vast selection just perfect for your next harvest. 
Today, the Next Generation Seeds shelves contain a total of 31 unique strains for you to choose from. The seed bank tries to accommodate for every grower with their finest strains, creating feminized and auto versions where possible. 
Currently, there are 21 feminized seeds, 16 regular and 4 autoflowering seeds available, plus their special selection and limited edition collections. 
All of which can make one feel like a kid in a candy store at times, which is why we'll take a look at some of their best offerings now.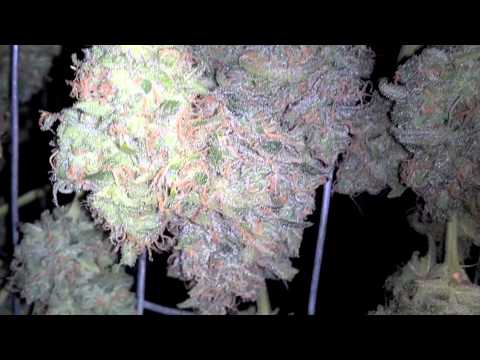 Dynamite 
Without a doubt one of Next Generation Seeds' most popular varieties to date, Dynamite comes as the result of over 20 years of selective breeding to stabilize the legendary British Columbia Grapefruit strain. 
She's a stout and bushy Indica with a delightfully sweet scent of mixed fruits, though most tokers claim grapefruit stands out among the cornucopia. Dynamite is beloved worldwide predominantly for her mouthwatering flavor, though the high packs a beautiful balance worth noting - heavy on the limbs and relaxation, while simultaneously igniting the mind with creativity and social energy. 
To grow, Dynamite is a swift-bloomer capable of a 50 to 55 day flowering time, and is renowned as being a prolific producer, rewarding cultivators generously come harvest time. Even better, she's a relative breeze to grow, making this beauty ideal for even novice growers hunting an impressive haul.
Island Sweet Skunk 
This multiple cup-winning hybrid comes from the genetic lines of Sweet Pink Grapefruit and Big Skunk #1, and is a perennially favorite 75% Sativa strain praised for her energizing effects.
Island Sweet Skunk is an absolute must for any fans of Skunk, who can expect a more pungent, thick smoking and better producing experience with this remarkable award-winner, alongside notably tropical sweet and spicy citrus flavors.
Huge yields are certainly a big draw of Island Sweet Skunk, but it is the intense and sedative high which made her so beloved worldwide. 23% THC content will do that!
Blueberry Punch 
Voted among the Top 10 Strains of the Year in 2007 by High Times Magazine, the remarkable Blueberry Punch is well worth every ounce of your attention.
She comes from the artful crossing of the seed bank's famed Romulan strain with Original Blueberry to create a super potent and seductively sedative strain. Fast yielding, high THC, dense nugs and generous yields are just a few reasons fans flock for a batch of Blueberry Punch.