"Reeferman Seeds" Seed bank
Reeferman Seeds have been on the frontlines of Canadian breeding throughout the formative years of the modern marijuana scene. With over a century of combined cultivation experience, this team of breeders are on a mission to create the most exceptional cannabis seeds the world has ever seen.
This seed bank operates under a philosophy of breeding the new standard in ganja, and has proven more than capable of competing every step of the way with the pinnacle of premium Dutch seed companies. They won at Canada's first Cannabis Cup in 2004 with their famed Love Potion strain, and have bred multiple award-winning strains to become perennial favorites of connoisseurs worldwide.
SeedSupreme Seed Bank proudly present these landrace and new-world genetic crosses and present the full line in support of the Reeferman Seeds mission to improve cannabis biodiversity for our future.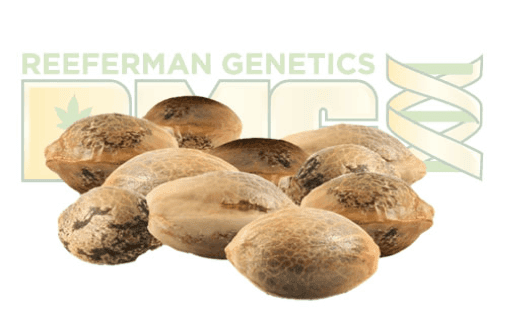 Origins
Reeferman Seeds' origin story takes us back to 2002, when Charles "The Reeferman" Scott set about a new enterprise with two aims squarely in sight; preserving and improving the organic biodiversity of cannabis, and becoming a brand that cultivators could depend on for high-quality natural seeds.
Scott already had a wealth of experience under his belt from years in the industry. More even than merely the founder of Prairie Fire Seeds, The Reeferman was also a member of the Old School Breeders Association, a collective comprised of the world's most esteemed and accomplished weed breeders.
Brand Evolution
World-Class Heritage Strains
Through his connections within the cannabis community, The Reeferman had gained irrefutable insight into the decline of biodiversity in ganja genetics.
He had witnessed with his own two eyes how decades of inbreeding and overuse of the same old clones had fed into the dismal state of affairs, noticing that many of the clones doing the rounds in Holland were decades old and still somehow being considered top-shelf.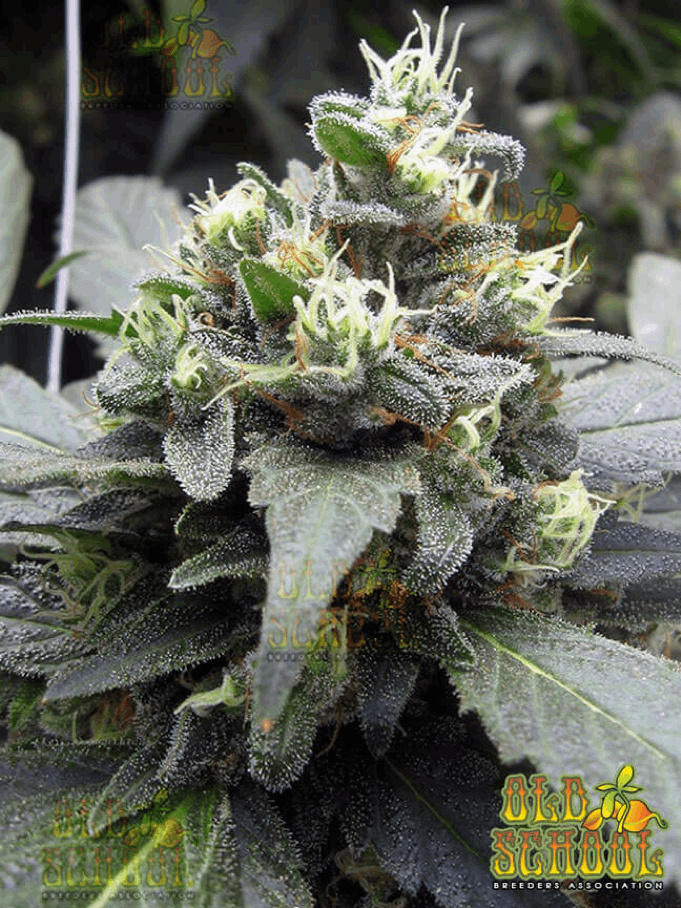 To Scott, the future was hazy (and not in the good head high way, either!). His belief that the best way to ensure the existence of a sustainable and healthy future for cannabis lay in restoring the natural biodiversity led to the guiding principles of Reeferman Seeds, and that commitment attracted others.
Bolstered by the support of the Old School Breeders Association, Scott and Reeferman Seeds have come to represent an unrivalled world-class collection of the rare heritage and legendary landrace strains which made modern marijuana possible, and use this exceptional gene pool as the basis for their own modern marvels.
Old World Meets New
Through their work with such an extensive range of remarkable landrace strains, Reeferman Seeds have helped not only to revive and preserve genetics long considered lost, but they have also succeeded in contributing to the evolution of modern marijuana, too.
Combining new world genetics and experimental crosses, the Reeferman Seeds squad have both complemented and rejuvenated their lines while helping to guide the ganja industry forward.
Each step of the breeding process for this team involves careful scrutiny to ensure that the integrity they seek to preserve remains intact and as natural as possible, in keeping with their ethos.
Using modern, thorough testing methods to analyse landraces and classic strains such as pre '69 Cambodian, Vietnam Black, Highland Columbian, Panama Red or Santa Marta (each collected straight from their native source), the Reeferman breeders continue to naturally enhance these old-school favorites, in turn crossing them with other purebred strains and careful parental selection to create some of the world's most unique and potent hybrid strains.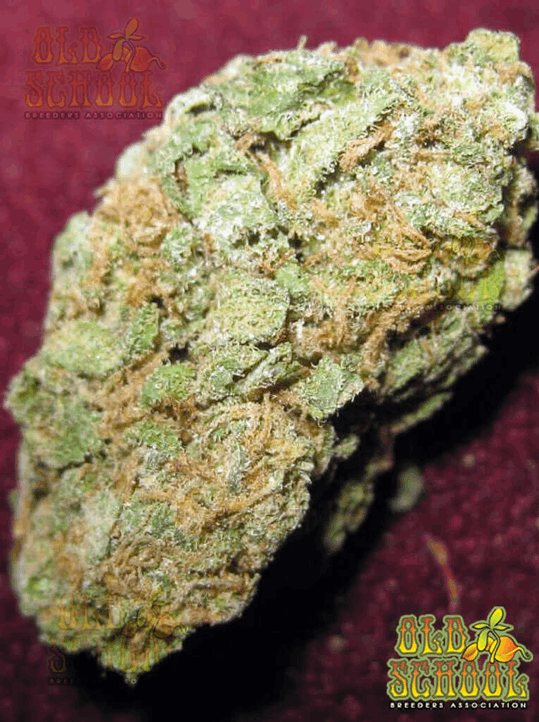 For the Connoisseurs
With such a noble cause at heart and the implications of their efforts, it's no wonder why Reeferman Seeds has become such a favored choice among even the most refined cannabis connoisseurs.
The dedication Reeferman Seeds brings to their breeding projects delivers a consistently diverse range of cannabinoid and terpene profiles, making this seed bank a perfect fit for tokers chasing the truly exquisite highs, flavors or weed therapy that your average strains always fall frustratingly short of.
But despite this delightful variety, Reeferman Seeds are most loved by the connoisseur community for their revival of the famed Willie Nelson strain, a beauty of South-East Asian heritage thought lost forever, but now a backbone for many of Reeferman's exceptional medicinal cannabis seeds.
Medical Marijuana Champions
Reeferman Seeds take tremendous pride in their contributions to the medicinal marijuana industry (MMJ).
But beyond producing premium pot seeds for the MMJ, founder Charles Scott and his team have dedicated an abundance of further resource to the evolution of the medicinal weed culture.
Scott holds one of the world's most prestigious licenses for ganja genetic research and even co-founded Revolution Medical Solutions Europe, a company focused on research and development of weed genetics for medicinal use, alongside creating treatment programs to help sufferers cope with the physical, mental and emotional conditions that weed can treat.
Constant Improvement
Maintaining regular evolution has always been a primary goal of Reeferman Seeds.
This talented team of breeders are always working with their partners such as Monster Seed Breeders, Nevil Seeds and Dr Atomic to ensure that they never stop offering the most exciting and divergent cannabis seeds on the market.
They are consistently seeking ways to improve their testing methods, and regularly use Gas Chromatography analysis when selecting parent strains for breeding projects to help ensure all-natural breeding and the best possible results.
Such scrutinous methods give the Reeferman Seeds team the utmost confidence in their extensive library of lovingly crafted cannabis seeds. So much that whether you're after a THC powerhouse like their flagship Early Purple Kush or a high CBD variety for those aches and pains, from germination rates to the number of females present per pack, Reeferman Seeds offer a 100% satisfaction guarantee.
Beyond that, their dedicated team is on daily standby to help every customer, absorb valued feedback and nurture that satisfaction every step of the way.
Reeferman Seeds in Years
2002 - founded by Charles "The Reeferman" Scott
2004 - Love Potion #1 won Reeferman Seeds the Seed Company Sativa Cup
2005 - Reeferman scoops up more Cannabis Cup awards (1st place coffee shop Barney's/Reeferman Willie Nelson IC mag 1st place Hashish Kings Kross Bubble)
2006 - Pink Kush wins Amsterdam's High Life Cup for Best Indica. Love Potion wins Battle of the Bridges NYC 1st place
2014 - Harmony, an organic strain, wins the Bio Cannabis Cup in Spain
Essential Strains
With a seed bank renowned as a leader in Canadian cannabis genetics since 2004, it should be no surprise that you're in for a treat no matter which strains take your fancy or weed seeds you choose from Reeferman Seeds.
Given there are over 100 strains to choose from, why not join us as we take a closer look at some of the best this premium seed bank has to offer.
Love Potion #1
She's the strain that really kicked things up a gear for Reeferman Seeds, Love Potion #1 is a 70% Sativa famed for living up to her name - yes, many tokers regularly report the high she brings as inspiring amorous thoughts and tingly sensations.
This Cupid of cannabis comes from the exceptional genetics of G13 and Santa Matra Colombian Gold, and represents a cornucopia of gourmet delights with her flavor, aroma and playful buzz. If you're in the market for a sumptuous Sativa of award-winning status which stands out among the competition, it doesn't come much finer than Love Potion #1.
Black Willie
Tokers and growers craving an easy-to-grow Sativa with knockout potential should look no further. Black Willie is the result of an interesting breeding project where the Willie Nelson strain (a rare and exotic masterpiece involving Vietnamese Black) is crossed back with a fortunate revival of Vietnamese Black, enhancing the euphoria of Willie Nelson even further.
Black Willie delivers an energetic high with no end in sight, and is a favorite among the medicinal tokers for her variety of health benefits and remarkable CBD potential.