Amsterdam-based sister company to the famous Sensi Seeds, Dutch breeders the White Label Seed Company exist for one purpose - to economically supply seeds from the most popular fan favorite strains of all time.
White Label aims to showcase select variations of exceptional strains which have proven time and again to be a worthy inclusion in the Sensi gene pool.
They're a seed seller aimed at making marijuana cultivation the easiest it can possibly be, regardless of your requirements, budget, experience or location.
Origins
Founded in 2000 as a branch of the famed and reputable Sensi Seeds, White Label has its roots planted firmly in the cannabis-rich history of Holland - the motherland of marijuana.
From the get-go, White Label built their business on the success of Sensi Seeds and delighting cannabis connoisseurs with an endless offering of the world's foremost ganja varieties at record-breaking prices. 
Brand Evolution
Committed to Cutting Costs
Understandably, as an offshoot of Sensi Seeds and bearing such a simple yet compelling purpose, White Label, the first company associated with Sensi to make feminized seeds available to the public, kicked off to a flying start in their early days.
The Dutch growers already knew they had the strains nailed thanks to the tireless efforts of their already globally-renowned veteran parent company Sensi Seeds, but by offering the opportunity of affordable purchases to cannabis consumers worldwide, and holding true to that core driving belief in all their actions, White Label both owned and earned their name.
When it comes to popular pot seeds at affordable prices, White Label (so named for their cannabis creed of supplying high-quality genetics and seeds in less flashy packaging) simply have no equals.
No Compromise
At the heart of each decision White Label has made to this day lies the drive of ensuring they keep costs down for the consumer at every turn while never compromising on quality.
It's an ethos sprung from the beliefs that founded the company - that responsible consumption of cannabis can enrich our lives, and that global ganja acceptance is worth fighting for.
Despite the plainness of their packaging and minimalist, maverick marketing style, White Label has succeeded in creating a brand associated with nothing but quality. And while affordability has remained ever at their core, these innovators of the industry are always developing around that belief.
Feeding off the experience and expertise of Sensi Seeds, White Label has evolved to provide breeders worldwide with new versions of existing genetics and even the development of some modern marvels of their own.
The White Label Seed Company has even expanded their offerings to provide potheads with a range of XXL strains designed to produce prodigious quantities of ganja - all at, you guessed it, the most affordable prices on the market. 
They've managed this through a close relationship with parent company Sensi Seeds, never forgetting their ultimate purpose of providing affordable pot, and dedicating their time and saved resources to the research and development of different, new and exciting genetics.
A No-nonsense Focus on What Matters
Never a company to be blinded or distracted by flashiness or ego, White Label has had their ear to the ground and their finger on the pulse, ready to snap up the most highly praised and desirable seeds as rated by beginners and experts alike.
While their core ethos does mean you're less likely to find the overtly elaborate or newest of the new among their offerings, it also means an assurance of quality.
The only thing bland about White Label is their packaging. This isn't bush weed or your buddy's first batch of homegrown, each and every strain in their extensive catalog comes straight from the genetic libraries of either Sensi Seeds, or an associated seed bank of high esteem.
It is truly refreshing in an age of glam and glitz to see a company focusing on what really matters most - providing the finest possible service to their consumers.
Across 20 years, White Label has solidified their presence in the pot world as a no-nonsense, under-one-roof supplier of the most well-known, popular, desirable and exceptional strains of cannabis seeds available on the marijuana market today.
Quality need not break the bank - trust White Label, they should know!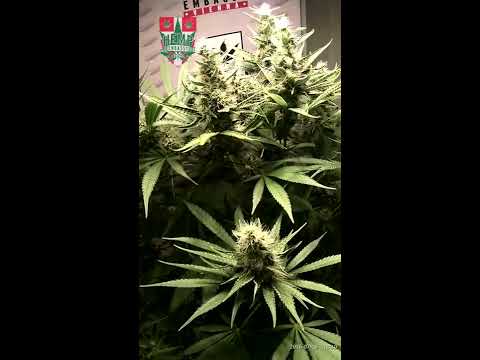 Essential Strains
Satisfying and potent results at affordable prices are a guarantee for growers shopping White Label's shelves. 
Their complete feminized seed selection contains the highest quality variants of every connoisseur's favourite Indica, Sativa and autoflowering strains. And again, to reiterate, there is absolutely no compromise on the integrity of these seeds - White Label's founding principles would never allow them to skimp out where it really matters!
The price-quality ratio has never known it better than this, and never has there been a finer time to try the strains you've always heard of.
Skunk #1
The infamous and mighty Cannabis Cup winner Skunk #1 has become a household name even among non weed friendly circles. An Indica-dominant hybrid strain which changed the face of cannabis culture and remains as favoured today as the day it first arrived on the market.
A vigorous grower with bountiful yields, short flowering times and potent levels of THC. Strains don't get more essential than Skunk.
Northern Lights 
A legend among the cannabis community renowned as a perfect pot partner for novice growers and another winner of the coveted Cannabis Cup. Northern Lights is known for developing into a compact, densely packed plant capable of yielding hefty harvests to even the more inexperienced cultivators.