"Ace Seeds" seed bank
The ACE Seeds cannabis conservation team have made it their mission to collect the best strains from the farthest reaches of the global ganja growers' community, with a strong philosophy of strain conservation.
ACE Seeds wants to see the full potential of the marijuana plant understood and used by the people, and operates by concentrating on pure landrace genetics to bring connoisseurs tantalizing tastes and incredible varieties from throughout the world, including crosses of Asian heirloom strains.
SeedSupreme Seed Bank brings you the best selection of regular and feminized cannabis seeds available from these talented breeders.
Origins
ACE Seeds exists to offer one of the most dynamic and comprehensive catalogs of weed seeds in the world, with a strong focus on rare and exclusive landrace specimens of exceptional quality.
Since their formation, this team of breeders have maintained meticulous engineering and quality checks in their quest to produce superior results for commercial cultivators and casual home growers alike.
Ultimately, this is a seed bank driven by the desire to secure and preserve the genetic diversity of ganja and rare phenotypes and landrace strains in danger of disappearing altogether.
Essential Strains
Preservation Instincts and Community Commitment
Far more than a generic seed bank, ACE Seeds consider themselves part of a much wider global organization. Uniting breeders and cultivators from dozens of key territories worldwide, this seed bank is committed to the preservation and study of the extraordinary marijuana plant, and the raising of awareness for their findings.
Specifically, ACE Seeds speak of their obsession with reversing the lack of genetic biodiversity and bringing something genuinely new and innovative to the commercial cannabis culture worldwide. This means that rather than focusing on the usual big-name strains the world already knows and loves, Ace is all about pushing pot boundaries and daring innovation.
The result of which is a sizeable and swiftly growing seed bank boasting an extensive range of strains you won't find elsewhere. Even where ACE Seeds lists widely available strains, you're guaranteed the kind of quality and consistent performance that's rare on the global market.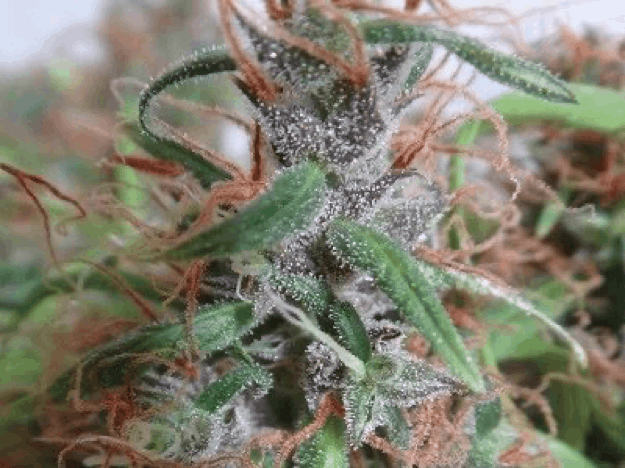 "We are pioneers in offering cannabinoid and terpene analysis of most of the ACE Seeds' strains. We mainly offer marijuana strains bred by ACE Seeds, but we also add marijuana seeds from other seed banks of proven quality. We continue to expand and improve our catalogue of cannabis strains, including new landraces, hybrids, special limited editions, and even Breeders Packs, addressed to the cannabis breeders and professional growers." - (ACE Seeds)
Pure and Unspoiled Landrace Strains
If looking to try something pure, unspoiled and unadulterated by the hands of time, ACE Seeds offers an extensive range of extraordinary landrace strains from all over the world. Bred exclusively from the company's own genetics, each and every landrace specimen from these talented breeders tells an important and unforgettable story.
Along with their commitment to the innovation and development of new and exclusive strains of an exceptional quality, ACE Seeds remains true to the origins of marijuana - to the true originals that are often overlooked and the legends all modern marvels owe lineage to (when you dig far enough back in a string of superstar parent plants).
"The pure landrace varieties, which are the origin of all the domesticated varieties, are a prime example of the amazing adaptation of cannabis to the different ecosystems of our planet, and the millenary and intensive relationships with human race. Pure varieties are disappearing for many reasons, such as elimination of natural habitats, war, lost of ancestral cultures, genetic contamination, globalization and laws prohibiting research and use of this plant almost around the world." - (ACE Seeds)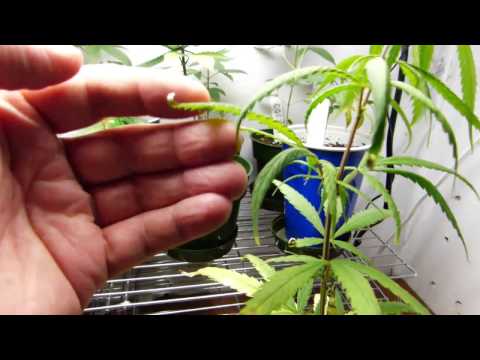 Superior Strains for All Purposes
More recently, ACE Seeds has demonstrated growing commitment to the research and development of exceptional medical marijuana strains for a variety of therapeutic purposes. Many of which prioritize high CBD content over THC, in response to the preferences of a new generation of ganja users worldwide.
"From the medical point of view, the benefits and uses of cannabinoids haven't been thoroughly studied, and many of these pure varieties have a unique cannabinoid profile that could be useful for treating many different diseases. Although we already count with many medical uses based in Cannabis, we have still only barely scratched the surface of this plant's potential and what it can offer to the world." - (ACE Seeds)
Essential Strains
Whether looking to treat a chronic condition with some CBD therapy or simply out to get as high as possible, the ACE Seeds collection is stacked with superior specimens for all purposes. Right at the top of the table, the following rank among the top-selling strains on the market from this renowned seed bank:
Malawi
One of the most prolific pot production regions in Southern Africa, Malawi has lent her name to any number of quality strains over the years. Though it has to be said that the original pheno - sometimes referred to as Malawi Gold - is just about as good as it gets. Potent, punchy and with a peak THC content in the region of 25%, this stuff takes absolutely no prisoners.
Famed for her soaring cerebral high that catapults you into a new dimension, Malawi has the power to provoke the kind of creative thinking that has to be experienced to be believed. All of which is accompanied by a distinctly nutty and roasty flavor profile, with a subtle hint of citrus freshness in the background.
Zamaldelica
Leaning firmly towards the Sativa side of the spectrum, Zamaldelica is another hard-hitting strain that guarantees an invigorating and almost psychedelic high. Zamaldelica was engineered by combining the genetics of Zamal and Golden Tiger, resulting in an epic and enjoyable hybrid with a unique fragrance and flavor profile. Most of which is dominated by a tropical fruity and sour citrus, which some say also brings a curious carrot-like aroma into the mix.
Unless you know how to handle the most potent Sativa specimens on the market, this strain should be approached with extreme caution. Even when THC contents measure at a relatively moderate level, the soaring cerebral high that hits after just a couple of tokes can be practically overwhelming.
Kali China
A testament to what's possible if you put in the necessary time and effort, Kali China is the result of years of heavy research and refinement. Created by combining the genetics of Kali Mist and China Yunnan, Kali China is a simple specimen to grow that nonetheless guarantees rich rewards - excellent news for you novice growers out there!
Her beautifully balanced Sativa-Indica nature translates to a high that combines the best of all worlds - an instant euphoric uplift with a dreamy state of head to toe relaxation to follow.
Bursting with magic and mystery, Kali China buds emit a fragrance that combines sweet mango with exotic spice and a distinct hash-like aroma when lit. All of which translates to a beautifully balanced yet complex smoke, which leaves behind a spicy aftertaste that can linger for hours.
Violeta
True to her name, well-cultivated Violeta plants can develop the most extraordinary purple hues throughout the flowering stage. By which point, these vivacious violet tones are also accompanied by a rich and intoxicating fragrance of fresh berries and ripe fruits. THC levels measure in at between 12% and 17%, making for a gentle and enjoyable high that's easy to control.
Violeta is renowned as a fantastic daytime smoke and ideal for a wake and bake, combining an energizing uplift with just the right amount of physical relaxation. She's also got the kind of epic bag appeal that positions her well above almost anything else in her class.
Bangi Haze
If you're heading out on the town or getting yourself set up for a party, nothing brings the energy quite like this stuff. Bangi Haze has energetic and upbeat activities written all over her - anything from music festivals to long hikes and everything else besides. Expect a distinctly floral fragrance on the nose with a hint of aniseed, courtesy of her precious Congolese and Nepalese genetics.
Bangi Haze is the stuff of legends for outdoor use, providing all the alertness and concentration you need to make the most of your surroundings. Extensive enhancements and improvements over the years have resulted in an impressively stable and easy-growing specimen, which guarantees superb results after a flowering time of just nine weeks.