TGA SubCool Genetics
Maybe you know them as the creators of the famous Jack The Ripper strain, or perhaps Vortex or Agent Orange.
But likely you don't know the full story behind TGA, the marijuana maestros behind some of the medicinal world's most sought-after genetics.
TGA SubCool Genetics are far more than just the seed company famed for its high-strength top-quality Sativa hybrids and fruity flavors, their devotion and innovation have helped shape the industry in more ways than one.
Known for impeccable quality, exceptional customer care, super high THC content, and CBD levels rising with developing medical breeding knowledge, this breeding collective is a premium source of high-quality regular seeds, though you'll not find any feminized or autoflowering varieties among these fantastic strains.
Get your connoisseur ganja fix today by buying TGA SubCool Genetics seeds at SeedSupreme Seed Bank.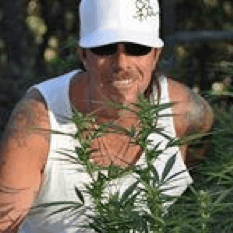 Origins
TGA SubCool Seeds came into being back in 2001 as a small group of talent with a bone to pick.
The Green Avengers, as the acronym plays out, was spearheaded by SubCool (pictured above) and Mz. Jill, two of the world's most accomplished horticulturists with a focus on medical-grade weed.
This green team had reached the breaking point, fed up with the false advertising and greed infesting the ganja industry, and set out to blaze their own trail.
Brand Evolution
A Rising Star
By 2005, TGA became an officially recognized seed bank, however, they had been making many waves in the years leading up to this with their somewhat unorthodox (for the time) approach.
It may seem the sensible method these days to seek knowledge from the web, to learn from the wide cannabis community, scour forums for tips and tricks, but back in the early 2000s, the landscape was a different beast.
TGA's decision to use open-source breeding as a means to collect the best strains was at the time considered either ground-breaking or barmy, depending on whose opinion you ask.
Of course, with hindsight, it's easy to see how gathering their seeds and data from thousands of cultivators across the globe, without prejudice towards method used or level of experience, was a tremendous boon.
TGA relied on this worldly wisdom shared by generous ganja gurus, studied it, crunched the numbers and worked their asses off to combine the cannabis culture's expertise.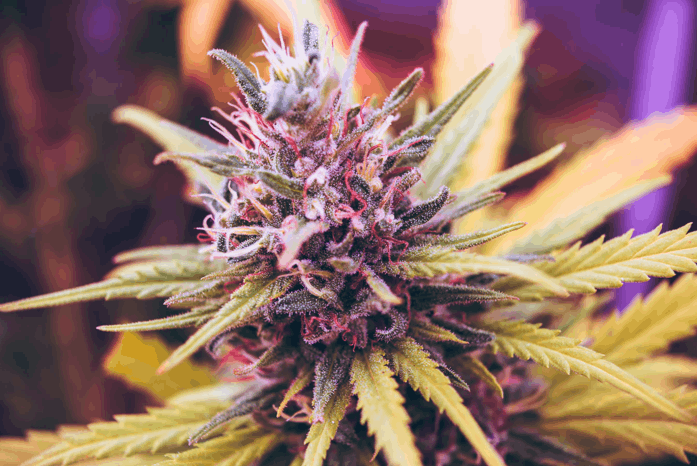 All in the Genes
There's a reason the genetics put out by the TGA team became some of the world's most sought after - much of which having to do with founder SubCool's expert work with the terpenes of their plants - they've never lost sight of their focus.
TGA have kept their goal firmly rooted in understanding the genetics of ganja and putting the plant first. It was the only path to their ultimate goal of producing the finest medicinal marijuana on the market.
It's through their focus on genetics that the ethos of TGA solidified and led The Green Avengers to the belief that feminized or autoflowering strains were unnecessary shortcuts. The reason that the low potency Ruderalis genes required to create autoflowering strains merely create common hybrids.
This is why you'll not find a single feminized or autoflowering seed among the TGA seed library, only high-quality regular seeds.
Medically Reputable
TGA swiftly built its desired reputation among the medicinal marijuana masses by establishing themselves as dedicated legal growers who perform extensive quality tests before releasing any of their creations.
But more than merely testing their own product, they again employ an open-sourcing method, globally testing their products with discerning medical users and maintaining a strong relationship with every one of their customers to ensure quality and innovation remain firm.
Serving as the icing on top of their medical reputation, TGA's work with high CBD seeds to boost flavor as well as the coveted curative cannabinoid all but sealed their success.

Tragedy?
At the height of TGA's success, the seed company was flying. Their Vortex strain took home a first-place Cannabis Cup award in 2011, their shelves stocked 37 entirely original strains ideally suited to the treatment of a bunch of ailments from pain to nausea, tremors, anxiety, and social disorders.
Their flagship strains, along with their full collection, were known for exceptionally high THC content and rising levels of CBD as their knowledge developed.
Then 2017 happened.
Over 4 million cannabis seeds were lost in a devastating fire that claimed founder SubCool's home and possessions - all save for a stash of seeds and parent plants lucky enough to live at two different locations.
Commitment to Cannabis
SubCool would not let his medical marijuana mission fade like a memory in the smoke and, by 2018, thanks to some serious dedication, the TGA library of classic strains like Cheese Quake and Jesus OG Kush were restored.
It's unclear how many of The Green Avengers remained on as TGA rebranded themselves like a phoenix rising from the ashes and became SubCool's The Dank. Regardless, thanks to the team's tireless efforts and commitment to cannabis, alongside collaborative work with elite breeders like Norstar Genetics and Badger's Dank, 13 new Dank Strains joined the TGA legacy seeds, and the company now offering 45 total strains, with many more on the horizon.
Constant innovation and love of creating new cannabis lead to extraordinary results, and TGA, aka SubCool's The Dank, stands as proof.
TGA SubCool Genetics in Numbers
2001 - TGA formed
2005 - TGA recognized as an official seed bank
10 - years to perfect their flagship strain
2011 - Vortex wins its High Times first-place award
37 - total number of unique TGA strains
2017 - TGA rebrands as SubCool's The Dank following a tragic fire
45 - present-day total seed strains in their collection
>58,000 - subscribers to founder SubCool's YouTube channel
Essential Strains
While there are so many strains we could dive into, rather than focus on regular favorites such as Space Queen, Timewreck or Jilly Bean, we're going to break down two here which have featured a number of times on this page already.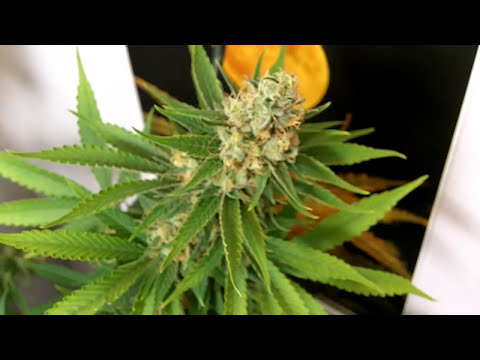 Vortex
The first-place winner of the Best Sativa on Show award at 2011's High Times California Medical Cup, this juicy Sativa has remained a world-class choice since its arrival on the scene.
She springs from a rich gene pool containing Apollo 13 and Space Queen (and, going further back, Shiva Skunk and Northern Lights). Capable of THC levels reaching upwards of 20%, and with a lineage like that, it should be no wonder why this strain comes so highly recommended.
Jack The Ripper
While she may not be much to look at compared with some of the more stunning varieties of ganja, Jack The Ripper is a Sativa-dominant strain worth every bit of your attention.
Her buds are coated in crystals and have tested as high as 26% for total cannabinoids. This is definitely no strain to underestimate as the effect is quite the creeper and sure to tick every connoisseur's boxes.