BC Bud Depot
A byword for quality and consistency in their own right, BC Bud Depot is a renowned Canadian pot seed producer with more than three decades of industry experience.  Recipient of multiple Cannabis Cup awards and accolades over the years, the seed bank started out as a provincial association and evolved into one of the most celebrated and iconic weed breeders operating on the commercial market.
One of the largest and most successful seed banks operating out of Canada, their comprehensive range includes feminized seeds and their selection of individual award-winning favorites such as BC God Bud and BC Purps. Get your hands on the most highly awarded bud and grow your own cup-winners with BC Bud Depot cannabis seeds from SeedSupreme Seed Bank.
Origins
Originally established as a provincial cultivation organization, BC Bud Depot dates back to the late 1990s.
What started as a smaller scale local endeavor, drawing on regional growers and genetics for breeding projects, would soon expand to a worldwide effort in the wake of the acclaim their carefully bred cannabis seeds delivered to these Canadian cultivators.
Brand Evolution
Legendary Cannabis Quality
Anyone looking to experience the very best cannabis seeds to have come out of British Columbia to date should look no further than BC Bud Depot.
What sets these pot-pioneering Canadians apart from comparable seed banks is the fact that these guys have been doing what they do since before commercial cannabis culture hit its stride.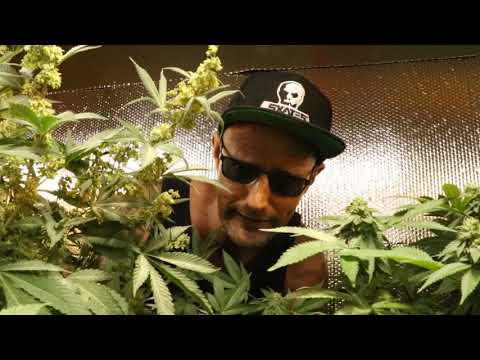 Noted pioneers in the production of premium quality pot for all purposes, BC Bud Depot has taken home some of the industry's most prestigious awards and accolades over the years, and is credited with bringing some of the most important and celebrated strains ever devised to national and international markets.
Relentlessly committed to quality and consistency above everything else, BC Bud Depot continues to set an impossibly high standard for the industry worldwide.
"The BC Bud Depot produces the world's best marijuana seeds with fast and discreet worldwide delivery at reasonable prices. We take pride in developing award-winning cannabis seeds and offering the most comprehensive marijuana seed bank worldwide. The BC Bud Depot has been developing the best marijuana seeds for years and every strain we carry has earned a place in our lineup of legendary breeds." - (BC Bud Depot)
Award-Winning Cannabis Strains
It's not uncommon for a quality seed bank to pick up a handful of awards over the years. In the case of BC Bud Depot, these guys have literally scooped up almost every award that's worth winning. Both for their strains and for their performance as a seed bank, BC Bud Depot remains at the forefront of commercial cannabis culture in Canada and beyond.
"The BC Bud Depot has won many awards in recent years and is recognized as an industry leader in the pursuit of the perfection of the cannabis gene pool. BC Bud Depot constantly strives in refining selection and breeding processes to produce the best marijuana seeds that bring you the very strongest smoke and most powerful flavour." - (BC Bud Depot)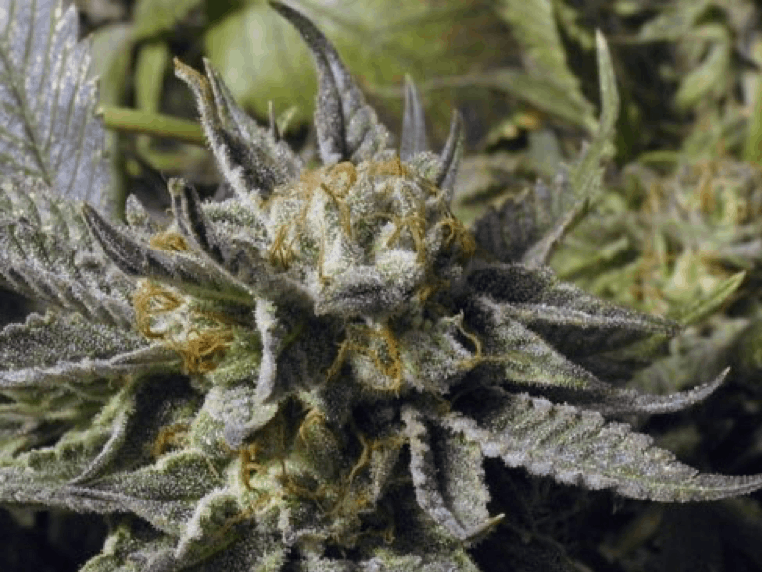 Just a few of the more recent awards picked up by these Canadian breeders include the following:
2019 - Grow Up Awards - Best Seedbank
2019 - Genovar Awards - #1 Genetics Cup - CBD God
2018 - Kootenay Cannabis Cup - #1 Overall Cup - Sweet God
2017 - Canadian Cannabis Awards - #3 Sativa Cup - Blue Dream
2016 - Bio Cup Canada - #1 PG Indica Cup - Shiatsu Kush
2015 - Top 10 Strains of the Year - Top Strain - Night Nurse
2015 - Kush Cup - #1 Overall Cup - BC Blueberry
2014 - High Times Cannabis Cup - #3 Hybrid Cup - Night Nurse
2014 - Top 10 Strains of the Year - Top Strain - CBD God
2014 - Bio Cannabis Cup - #3 Indica Cup - Harmony
2014 - Cali Cup - #1 Concentrate Cup - BC Blueberry
2013 - Top 10 Strains of the Year - Top Strain - Chem Fire
2013 - Uruguay Cannabis Cup - #1 International Cup - Chem Fire
2013 - Los Angeles Medical Cannabis Cup - #1 Hybrid Cup - Girl Scout Cookies
2012 - Top 10 Strains of the Year - Top Strain - Shiatsu Kush
2012 - Treating Yourself Medical Cup - #3 Sativa Cup - Sweet Island Skunk
2011 - Top 10 Strains of the Year - Top Strain - The Big
2011 - Prairie 1st Annual Medicinal Cup - #1 Overall Cup - BC God Bud
2011 - Treating Yourself Medical Cup - #2 Overall Cup - BC Blueberry
2010 - Top 10 Strains of the Year - Top Strain - Texada Timewarp
2010 - Top 10 Canadian Strains of All Time - Top Strain - The Purps
2010 - Top 10 Canadian Strains of All Time - Top Strain - BC God Bud
2009 - High Times Cannabis Cup - #3 Sativa Cup - The Purps
With dozens of new and innovative strains continuously in the research and development phase at BC Bud Depot, you can expect even more awards to be added to this list indefinitely.
Essential Strains
As for the company's most popular seeds, BC Bud Depot has established an extensive catalog of quality strains for medicinal and recreational applications alike. As things stand right now, the most popular strains available from this award-winning seed bank include the following:
BC God Bud
Winner of multiple awards over the years, BC God Bud is by far one of the most aromatic and flavorful strains in the entire world. Designed to deliver a mindblowing multi-sensory experience, this 75% Indica-dominant hybrid was created by combining the genetics of God, Hawaiian, and Purple Skunk.
Expect a potent and powerful all-Indica high that's known to verge on the total out-of-body experience when taken to extremes. All of which is accompanied by a decadently delicious smoke with a stink you simply cannot get rid of.
Tangie Cookies
Renowned for her ridiculously heavy production of terpenes and THC content that often edges on 30%, Tangie Cookies is an absolute leviathan in every sense of the word. Created by combining the genetics of Tangie with Girl Scout Cookies, Tangie Cookies is one of the most spectacular strains BC Bud Depot has ever put out.
She's a Sativa-heavy specimen that combines the head-melting properties of Girl Scout Cookies with all the fabulous flavors and fragrances of Tangie. All for a surprisingly simple specimen to cultivate indoors, which can be counted on to put out a generous harvest after a short flowering time of around eight weeks.
The Cake
As enjoyable and moreish as any dessert could ever be, The Cake is a mouthwatering combination of Girl Scout Cookies and Cherry Pie. True to her origins, The Cake delivers an immediate and lasting dose of elated motivation and balanced euphoria, melting cares and concerns into absolute nothingness.
The Cake brings on a beautifully balanced high that lingers for the duration, complemented by an exquisitely delicious flavor with an unmistakable vanilla undertone. Consider this tasty treat the ultimate crowd-pleaser, with the kind of fragrance that can convince even non-users to sign up.
The Breath
Epitomizing what it means to produce an 'in your face' specimen that takes no prisoners, The Breath combines the genetics of The Pugs Breath with Somoa Cookies. Suffice it to say, the result of this cross-breeding experiment is one of the funkiest and gassiest strains you'll ever lay eyes (or nose) on, with a tendency to test even the most ambitious and experienced connoisseurs.
The fragrance may be a real crowd-splitter, but The Breath's astonishing THC content of up to 27% is anything but. Growers are treated to a beautiful display of frosty purples and bold greens as the plants reach maturity, with flowering times averaging around eight weeks. Yields can be surprisingly generous for the minimal amount of effort required, though a little of this stuff goes an extremely long way.