"Big Buddha" seed bank
A name that needs no introduction, Big Buddha Seeds is a legendary seed producer and the mastermind behind some of the most iconic strains ever to have hit the commercial cannabis market. Particularly when it comes to funky and fragrant Cheese strains, there isn't a producer in the world that gets the job done better than these guys.
Offering years of expertise and their own unique genetics, Big Buddha is most well known for the multiple award-winning Big Buddha Cheese. This beauty was bred from a clone of the original British Exodus Cheese (a special Skunk phenotype) which was crossed with their own pure Afghani landrace.
SeedSupreme Seed Bank can highly recommend these local legends and offers feminized and autoflowering seeds, including their famous Buddha Haze, Blue Cheese and G-Bomb strains.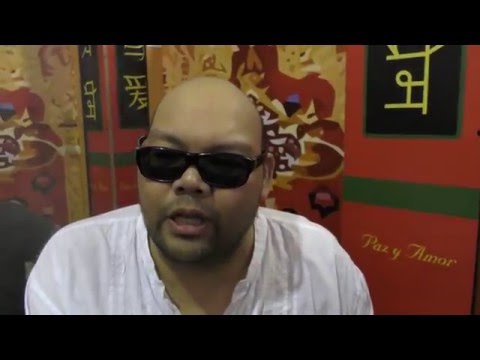 Origins
Almost certainly one of the most famous UK-based breeders there is, Big Buddha started life as a home grower and occasional contributor to Weed World magazine.
These breeders have been on the green scene for over 20 years, but officially hit the market and took the cannabis community by storm in 2002, when they introduced the iconic Big Buddha Cheese to the world and radically transformed cultivation culture on a global basis - becoming the stuff of legends in the process.
Brand Evolution
Cheese Connoisseurs
Ever since hitting the cultivation scene in '02 with Big Buddha Cheese, these breeders have established themselves as the undisputed champions of Cheese, focusing on tinkering with and improving these potent and pungent genetics for the discerning connoisseur.
Few seed banks can claim the kind of understanding these guys have for this famed strain, and those tokers and growers whose nose perks up at the mere whiff of Cheese should stand up and take note, because this is a seed bank you simply need to explore, bringing you the best of British Cheese.
Cheese Epidemic
At the time their seeds hit the market, nobody could have predicted just how important or indefinite this 'Cheese epidemic' would go on to be. It's the classic love it or hate it strain of ganja quality, which you either cannot get enough of or can't go near. For those in the former bracket, Big Buddha Seeds is one of the four most prominent names in the production and perfection of quality Cheese strains of truly epic proportions.
"For me it started a while back, back in 2002. We discovered friends who used to grow an amazing cloned called Cheese. Eventually after two years of begging and trying to buy it, we managed to get a clone of it. We developed it a little bit, worked it a bit and made the first seeds from what was originally just a clone. This eventually won the Cannabis Cup in 2006.
"From then on, we've been famous for the Cheese, but the Cheese is an original UK variety. It's something unique and the only thing I can compare it to, is how famous the Kush is in America. In England there was literally a Cheese Epidemic." - (Milo, Big Buddha Seeds Founder)
A Lasting Legacy
Since their arrival, Big Buddha Seeds has gone on to claim dozens of prestigious awards and accolades along the way, while the brand's genetics have found their way into countless killer strains from innovative breeders worldwide, and become renowned as possessing award-winning quality.
The seed bank credits their success to a combined and vast experience when it comes to genetics. Through breeding, developing and improving their strains every year, Big Buddha Seeds has established a rock-solid reputation for the consistency and desirable nature of every seed they release.
Though this reputation is set to carry them many miles into the marijuana future, it is without a doubt their recognition as the creators of the Cheese seed that has earned this talented team of British breeders their status as an unforgettable seed bank.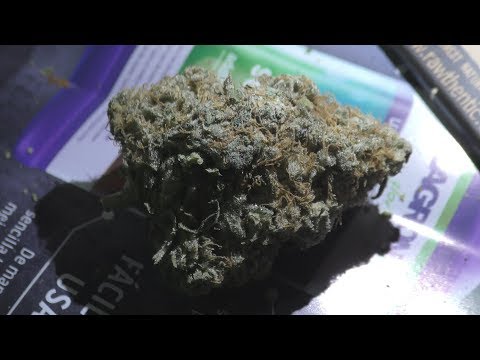 Impressively, all of this was achieved by a company based not on the American West Coast, but in the United Kingdom. With a firm focus on quality over quantity, Big Buddha Seeds continues to produce some of the most remarkable and unusual cannabis strains money can buy today. Most of which are direct descendants of their original Cheese strains, ensuring a fabulously funky and fragrant punch with every batch produced.
Essential Strains
They're experimenting with new and interesting specimens all the time, though the top-selling strains available from Big Buddha Seeds as of right now include the following:
California Orange Cheese
Engineered by combining the genetics of California Orange with Big Buddha Cheese, California Orange Cheese brings exceptionally heavy 85% Indica genetics to the table.
The result of which is a soaring and pretty intense cerebral high, edging close to outright psychedelia with the strain's elevated THC content - enriched with a fabulously fruity fragrance and flavor, dominated by sharp citrus, juicy melon and candy-shop sweetness.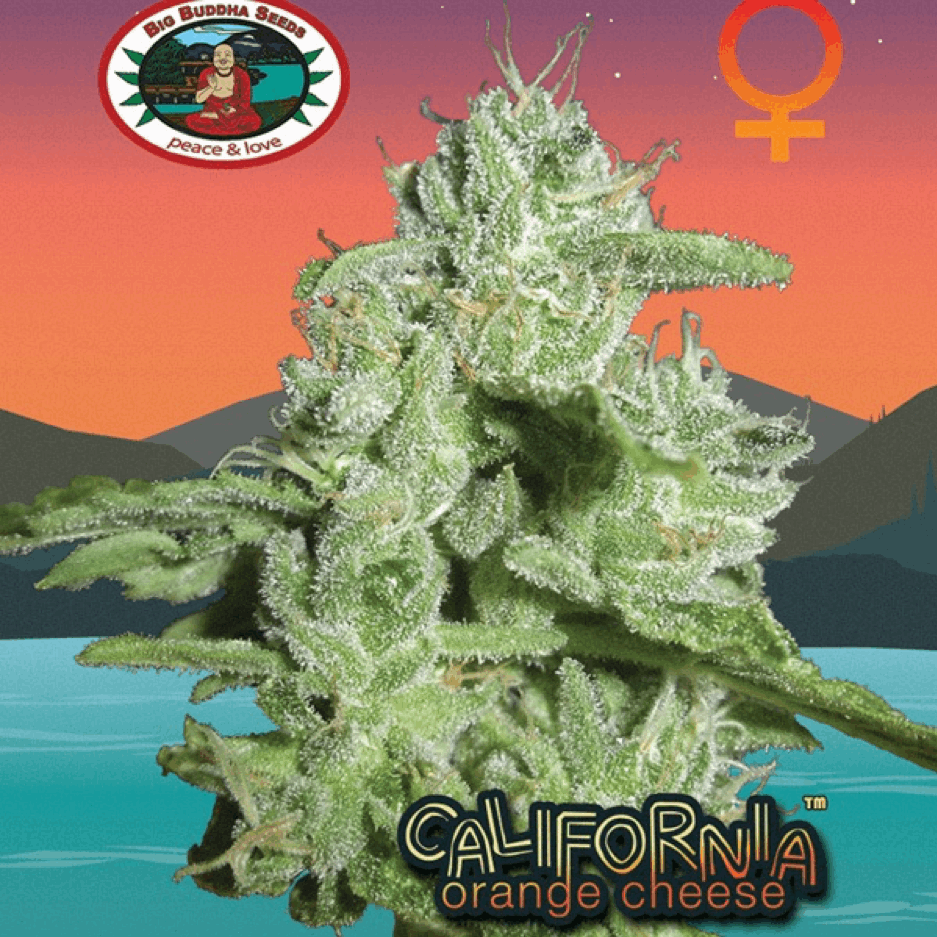 Cookies and Cream Cheese
In a union which brings together some of the strongest strains from the West Coast superstars and Britain's supremely stinky dank varieties, Cookies and Cream Cheese blends the generous genetics of Girl Scout Cookies Thin Mint with Big Buddha Cheese.
In doing so, they've come up with another extremely punchy and powerful Indica-leaning hybrid, which in this instance has the fragrance of freshly frosted cookies or remarkably rich cheesecake. Expect a playful, energizing and social stone - which is just the thing for a daytime smoke or a motivating wake and bake.
Buddha Kush OG
Several years in the making, Buddha Kush OG is (understandably) one of the proudest outings to come from this particular producer to date. Designed by breeding Mystery Top Secret OG Kush with 98 Bubba Kush, Buddha Kush OG is one of the hardest hitting pure Indicas you'll ever lay your hands on.
Quintessential Kush aromas translate to a piney, spicy and punchy flavor, with a powerful and practically incapacitating high that's perfect for an afternoon of pure laziness.
Sour CHIESEL
Combine the genetics of East Coast Sour Diesel with Big Buddha Cheese and the mighty Sour CHIESEL is what you get. Just in case you thought the pungent and borderline overpowering fragrance of Sour Diesel couldn't get any funkier, get your nose wrapped around this stuff to see just how wrong you were.
There's a notable hint of grapefruit and citrus fruits, but it's impossible to compare the fragrance or flavor of Sour CHIESEL to anything else out there. Hence, you need to bag a batch of it yourself to find out what all the fuss is about.
Big Buddha LA Cheese
Created by blending the genetics of two award-winning strains - L.A Confidential and Big Buddha Cheese - Big Buddha LA Cheese is all about that classic 'old school' high everyone knows and loves.
This 90% Indica hybrid took home the bronze medal at the 2010 High Times Cannabis Cup, where she received extensive acclaim for her hard-hitting fragrance and blissful body buzz. Though the flavor of this stuff definitely isn't for everyone, the high that hits after just a couple of modest tokes is the epitome of a crowd-pleaser.